Trou­bled Te­va brings out the ax as it cuts deep in­to its Is­raeli phar­ma group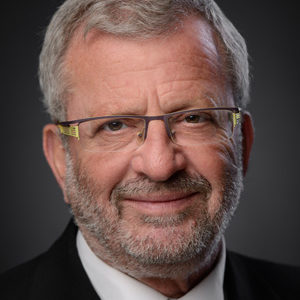 Yitzhak Pe­ter­burg
Te­va won't wait for a new CEO to take the helm be­fore it starts lay­ing off work­ers in Is­rael.
Over the week­end the gener­ic/brand­ed hy­brid con­firmed plans to be­gin lay­ing off staffers among its pro­duc­tion units. Lo­cal news­pa­pers like Haaretz says the job cuts will in­clude 350 of its 7,000 em­ploy­ees in Is­rael.
The state­ment, sent to End­points News, notes:
Te­va to­day an­nounced the im­ple­men­ta­tion of an ad­di­tion­al stage in a re­or­ga­ni­za­tion and busi­ness fo­cus process in Is­rael, which aims to strength­en the com­pet­i­tive­ness of the sites. As such, the com­pa­ny is be­gin­ning a con­sul­ta­tion process with the His­tadrut and the unions of Kfar Sa­ba and Te­va Tech re­gard­ing the ter­mi­na­tion of em­ploy­ment of man­agers and em­ploy­ees at these two sites over the com­ing months.

The com­pa­ny will of­fer em­ploy­ees whose em­ploy­ment will be ter­mi­nat­ed fa­vor­able terms, and they will re­ceive per­son­al guid­ance and place­ment ser­vices, all de­signed to help them iden­ti­fy suit­able al­ter­na­tives in or­der to cre­ate em­ploy­ment con­ti­nu­ity.
Pas­cal So­ri­ot had been a hot­ly ru­mored can­di­date for the top job at Te­va, re­port­ed­ly plan­ning to make a jump from the phar­ma gi­ant As­traZeneca. Last week, though, he scotched those sto­ries with mem­os to the staff out­lin­ing his plans to stay, with some key pre­sen­ta­tions to make in com­ing months.
Te­va faces some tough prospects fol­low­ing a key loss in its patent bat­tle to pre­serve its Co­pax­one flag­ship at a time that its gener­ics busi­ness has been hit with erod­ing sales af­ter re­cent deals left the com­pa­ny sad­dled with debt. Te­va sub­se­quent­ly out­lined a cost ef­fi­cien­cy plan to root out any cuts that it could sen­si­bly make.
"We are com­mit­ted to do what­ev­er it takes to en­sure that our sites in Is­rael are com­pet­i­tive, ef­fi­cient and have a sus­tain­able busi­ness hori­zon. Te­va will con­tin­ue to in­vest in Is­rael – and in pro­duc­tion sites in par­tic­u­lar – in ac­tiv­i­ties that strength­en our com­pet­i­tive­ness glob­al­ly," said Yitzhak Pe­ter­burg, in­ter­im pres­i­dent and CEO.