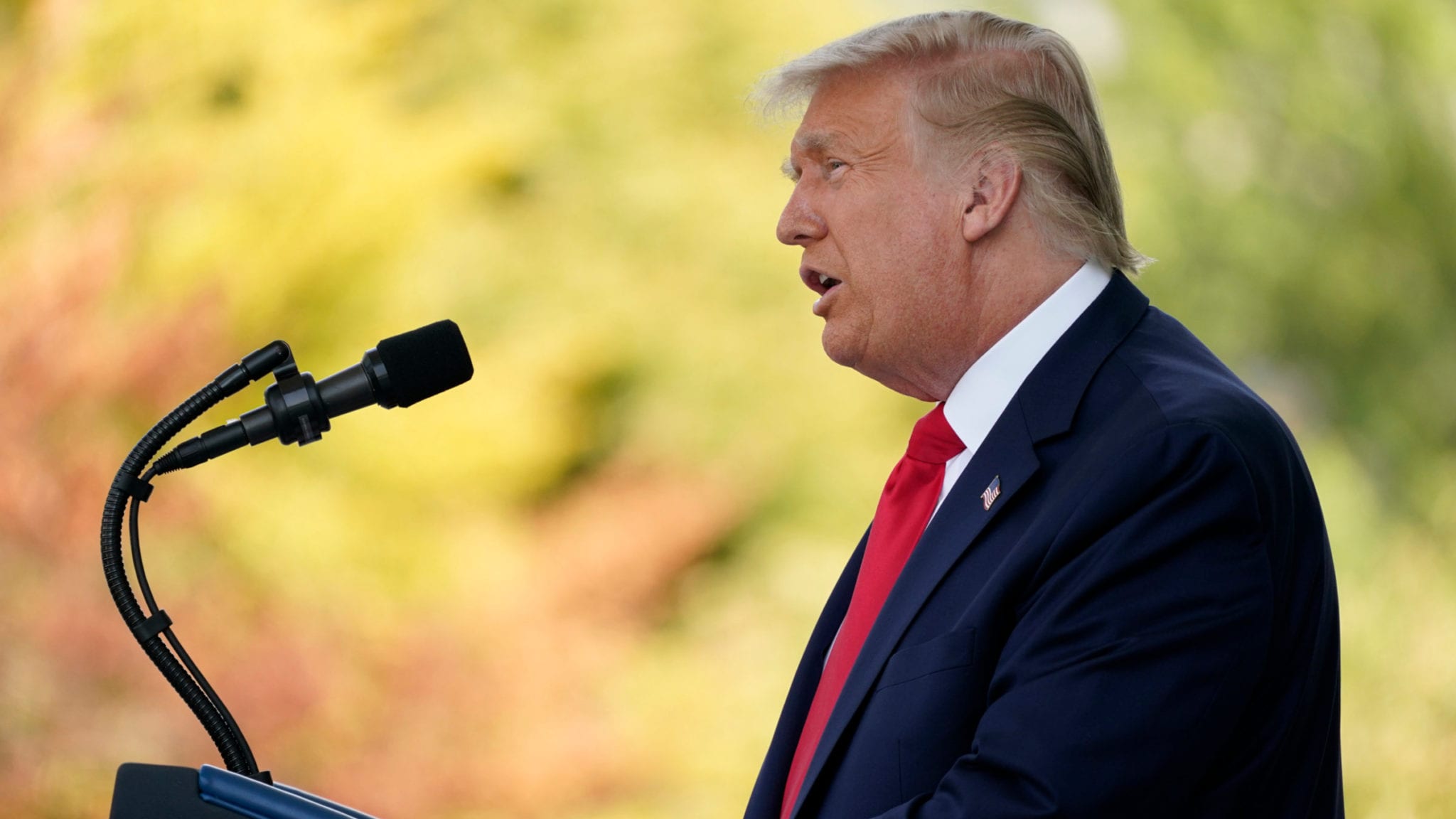 Trump ups the stakes with 'grand­dad­dy of them al­l' drug pric­ing ex­ec­u­tive or­der. But he could be run­ning out of time
When Pres­i­dent Don­ald Trump signed four ex­ec­u­tive or­ders in late Ju­ly aim­ing at low­er­ing drug prices, de­tails of the most con­tro­ver­sial — "the grand­dad­dy of them all," ac­cord­ing to Trump — were con­spic­u­ous­ly miss­ing.
Al­most two months lat­er, the text is fi­nal­ly here. And it's al­ready been ex­pand­ed.
The EO in­structs Health and Hu­man Ser­vices Sec­re­tary Alex Azar to test a pay­ment mod­el in which Medicare would pay no more than the "most-fa­vored-na­tion price" for doc­tor and out­pa­tient ser­vices (Part B) as well as pre­scrip­tion drugs (Part D). While rule-mak­ing plans were al­ready in place for the for­mer, reg­u­la­tions for the lat­ter re­quire a sep­a­rate, new process.
Which means it may not be im­ple­ment­ed any time soon. But that doesn't stop in­dus­try ad­vo­cates from blast­ing the or­der with ur­gency.
PhRMA had re­port­ed­ly sub­mit­ted a coun­terof­fer in Au­gust to the White House af­ter Trump asked them to pro­pose an al­ter­na­tive. It would have ef­fec­tive­ly cut Part B prices by 10%, ver­sus 30% as the ad­min­is­tra­tion was shoot­ing for, per Politi­co.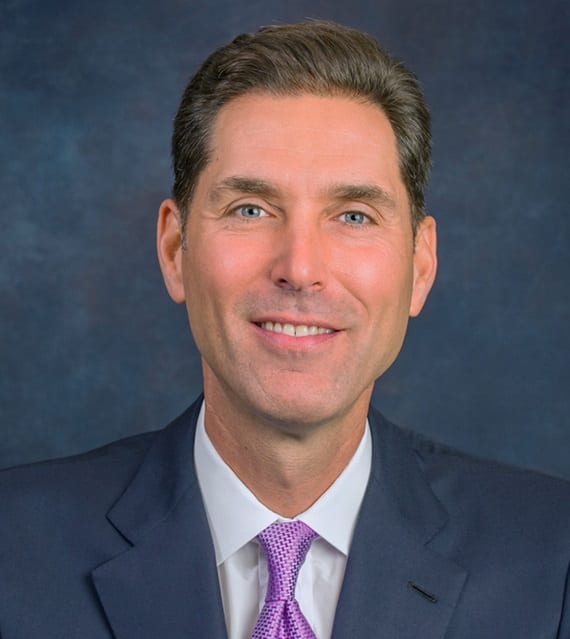 Stephen Ubl
Echo­ing his pre­vi­ous com­ments, PhRMA pres­i­dent Stephen Ubl calls the most-fa­vored na­tion pol­i­cy "ir­re­spon­si­ble and un­work­able," as it dou­bles down on "a reck­less at­tack on the very com­pa­nies work­ing around the clock to beat Covid-19."
"What's worse is that they are now ex­pand­ing the pol­i­cy to in­clude med­i­cines in both Medicare Part B and Part D, an over­reach that fur­ther threat­ens Amer­i­ca's in­no­va­tion lead­er­ship and puts ac­cess to med­i­cines for tens of mil­lions of se­niors at risk," its state­ment reads. "Rather than em­u­lat­ing coun­tries that al­low politi­cians to ar­bi­trar­i­ly de­cide what med­i­cines are worth and what dis­eases are worth in­vest­ing in, we should use ex­ist­ing trade en­force­ment tools to pre­vent them from free­load­ing off Amer­i­can in­no­va­tion."
Sim­i­lar­ly, BIO's Michelle Mc­Mur­ry-Heath de­scribed the move to move for­ward with the plans to es­sen­tial­ly "im­port for­eign price con­trols" as "dumb­found­ing."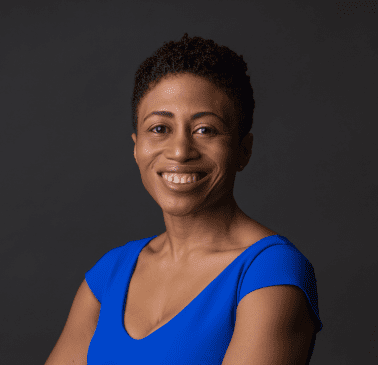 Michelle Mc­Mur­ry-Heath
"That is why we will use every tool avail­able — in­clud­ing le­gal ac­tion if nec­es­sary — to fight this risky for­eign price con­trol scheme," she said.
Al­though dif­fer­ent in name, the idea of ref­er­enc­ing what oth­er coun­tries, many of whom have sin­gle-pay­er health­care sys­tems and ag­gres­sive ne­go­ti­a­tion tac­tics, pay in or­der to bring down Amer­i­can drug prices dates back at least to 2018. The Cen­ters for Medicare & Med­ic­aid Ser­vices be­gan work­ing on a pro­posed mod­el dubbed the in­ter­na­tion­al pric­ing in­dex fo­cused around Medicare Part B. A sub­se­quent health­care bill passed by the De­mo­c­rat-con­trolled House in­clud­ed a pro­vi­sion that would em­pow­er HHS to ne­go­ti­ate prices for 250 pre­scrip­tion drugs based on the same in­dex. The prices would ap­ply to gov­ern­ment and com­mer­cial mar­kets alike.
Big Phar­ma lead­ers and small biotech in­vestors alike have long op­posed the pro­pos­al in its var­i­ous in­car­na­tions, cit­ing a fore­cast re­duc­tion in new med­i­cines. They were joined by Sen­ate Re­pub­li­cans, who had draft­ed their own pric­ing bill fo­cused on out-of-pock­et costs.
They may not be alone in this par­tic­u­lar fight, Michael Ganio, the se­nior di­rec­tor of phar­ma­cy prac­tice and qual­i­ty at the Amer­i­can So­ci­ety of Health-Sys­tem Phar­ma­cists, said on Twit­ter.
New EO af­fects CMS pay­ment (drug re­im­burse­ment), not drug prices. So where does that leave hos­pi­tals and phar­ma­cies who ac­tu­al­ly pay for the drugs? Looks like they are the ones who will be pay­ing for the dif­fer­ence un­less they can ne­go­ti­ate prices down. https://t.co/ovzkyhm­Nu2

— Michael Ganio, Phar­mD, MS (@mganio_ASHP) Sep­tem­ber 13, 2020
Yet again, with just a few months left in his first term, Trump's last-ditch ef­fort to tack­le drug prices still faces sig­nif­i­cant hur­dles that can stretch be­yond the cur­rent term, not­ed Rachel Sachs, as­so­ciate pro­fes­sor of law at Wash­ing­ton Uni­ver­si­ty in St. Louis.
As a re­minder, in De­cem­ber 2019, the House (led by the De­mo­c­ra­t­ic cau­cus) passed a bill that would've used in­ter­na­tion­al ref­er­ence pric­ing to low­er the price of drugs in Medicare. Trump threat­ened to ve­to that bill. https://t.co/eREC­N­qLzTD https://t.co/Vu­oSo­jDb4f

— Rachel Sachs (@RE­Sachs) Sep­tem­ber 13, 2020