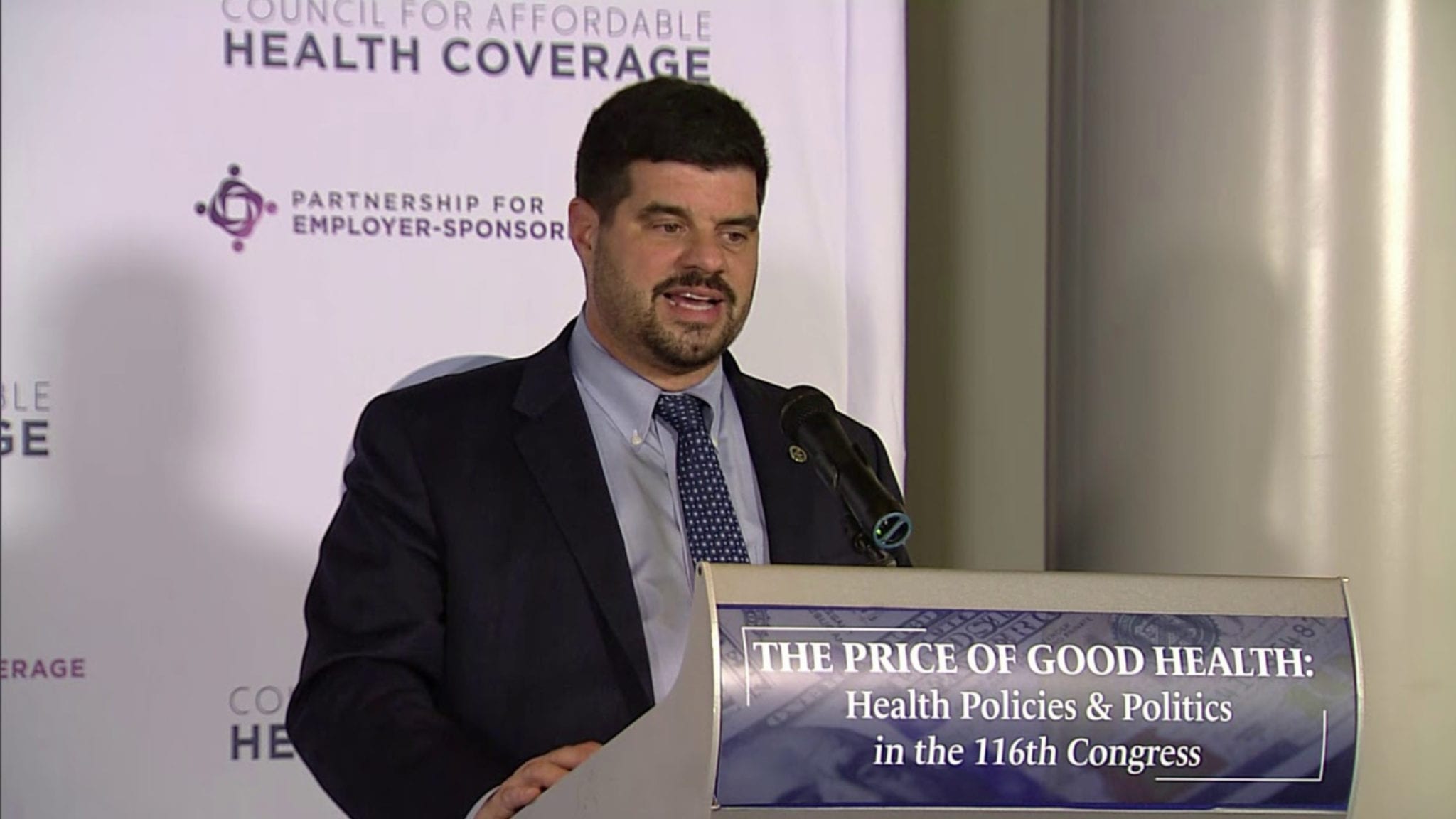 John O'Brien. Council for Affordable Health Coverage via YouTube
Trump's key drug pric­ing ad­vi­sor O'Brien makes HHS ex­it
Less than a year af­ter be­ing ap­point­ed se­nior ad­vi­sor to the sec­re­tary for drug pric­ing re­form — John O'Brien — is leav­ing the HHS, the agency dis­closed on Mon­day.
O'Brien — who is a for­mer PhRMA lob­by­ist and has pre­vi­ous­ly worked with health in­sur­er Blue­Cross BlueShield and the CMS — was con­sid­ered one of the key ar­chi­tects of Pres­i­dent Trump's drug pol­i­cy ini­tia­tives. He was pro­mot­ed to his po­si­tion in De­cem­ber 2018.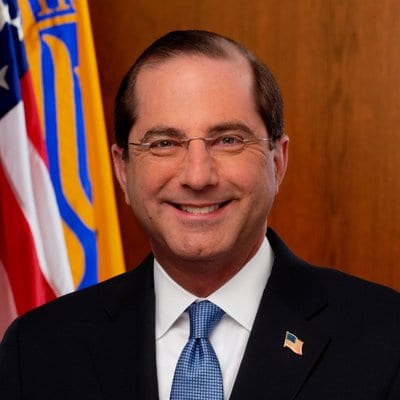 Alex Azar
"From the be­gin­ning of Pres­i­dent Trump's ad­min­is­tra­tion, John led pol­i­cy re­search, analy­sis and de­vel­op­ment on a num­ber of im­por­tant is­sues, in­clud­ing strength­en­ing the Medicare pro­gram for our se­niors and ad­dress­ing the ef­fects of the Af­ford­able Care Act," said HHS sec­re­tary Alex Azar in a state­ment. "Lat­er, he turned his at­ten­tion and deep ex­per­tise to pre­scrip­tion drug pric­ing. Prices and out-of-pock­et costs are low­er, and will go low­er still, be­cause of the work we did to ex­e­cute on Pres­i­dent Trump's Amer­i­can Pa­tients First blue­print."
Last year, O'Brien au­thored a blog post ad­vo­cat­ing the use of the con­tro­ver­sial "In­ter­na­tion­al Pric­ing In­dex" to ush­er in com­pe­ti­tion and ne­go­ti­a­tion to Medicare Part B drugs — treat­ments most­ly ad­min­is­tered by a health­care provider or at a dial­y­sis fa­cil­i­ty (the provider or fa­cil­i­ty must buy and sup­ply the drugs), as well as cer­tain out­pa­tient pre­scrip­tion drugs. Trump is ex­pect­ed to un­veil a "drug price in­dex" in a speech sched­uled next month, White House coun­selor Kellyanne Con­way told re­porters last week.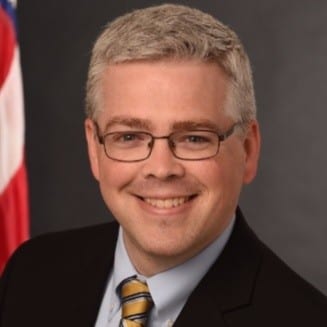 John Brooks
In March, O'Brien wrote a post cham­pi­oning the elim­i­na­tion of re­bates — a pro­pos­al that has since been with­drawn by the Trump ad­min­is­tra­tion. Months lat­er, he ex­tolled the virtue of the Trump ad­min­is­tra­tion's re­quire­ment that drug com­pa­nies dis­play list prices of their drugs in TV ads — but a fed­er­al court over­turned the rul­ing hours be­fore it was stip­u­lat­ed to go in­to ef­fect.
He will be re­placed by John Brooks, who will take on O'Brien's role in ad­di­tion to his cur­rent man­date as prin­ci­pal deputy di­rec­tor of the Cen­ter for Medicare.