Try­ing to turn a new leaf, Valeant 'block­buster' can't shed an R&D jinx
Michael Pear­son nev­er much cared for drug de­vel­op­ment or pipelines dur­ing his rocky run as CEO of Valeant $VRX, gen­er­al­ly steer­ing clear of it all as he snapped up as­sets. But Pear­son made an ex­cep­tion for the late-stage eye drug la­tanoprostene bun­od, which he picked up in the $8.7 bil­lion Bausch + Lomb buy­out, con­fi­dent­ly pre­dict­ing that the com­pa­ny had a block­buster on its hands.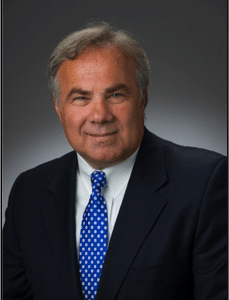 Joe Pa­pa
The FDA, though, turned thumbs down on the mar­ket­ing ap­pli­ca­tion a year ago. And it turns out that new CEO Joe Pa­pa is no bet­ter at wan­gling new drug ap­provals than his pre­de­ces­sor.
On Mon­day Valeant said that the FDA had once again snubbed the com­pa­ny's NDA for the drug, de­signed to re­duce eye pres­sure for pa­tients with glau­co­ma or oc­u­lar hy­per­ten­sion. And once again the re­jec­tion was based not on ef­fi­ca­cy or safe­ty, but be­cause of a man­u­fac­tur­ing sna­fu.
FDA reg­u­la­tors have re­mained unim­pressed with a Bausch + Lomb fa­cil­i­ty and its less than stel­lar ap­proach to han­dling the prob­lems it's been cit­ed for, which in­cludes find­ing met­al par­tic­u­lates in sam­ples.
Ini­tial­ly, Pear­son had promised a 2016 roll­out. Now, Valeant — which has been sell­ing off as­sets to re­duce debt while try­ing to build drug rev­enue — is look­ing at a third shot in 2018.