Turn­ing cold tu­mors hot, Check­mate Phar­ma out­lines its ini­tial suc­cess sto­ry at #AACR18
Mer­ck wasn't the on­ly win­ner to emerge at AACR this year.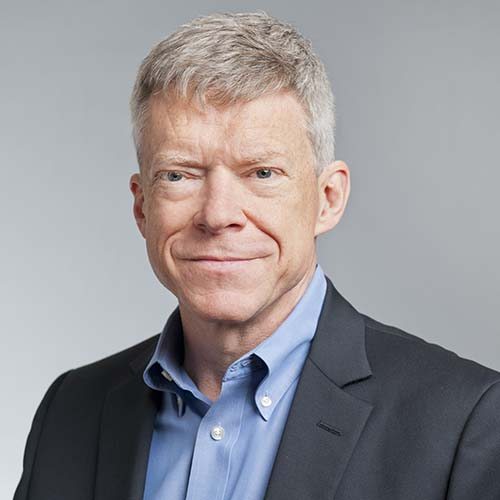 Art Krieg
Art Krieg's Check­mate Phar­ma­ceu­ti­cals at­tract­ed con­sid­er­able buzz for the biotech's key proof-of-con­cept da­ta on CMP-001, its TLR9 ag­o­nist de­signed to turn cold tu­mors hot and light them up for a check­point as­sault.
The Cam­bridge, MA-based biotech has gath­ered da­ta on 69 pa­tients in the ITT crowd whose melanoma proved re­sis­tant to a PD-1 as­sault. In that group, they record­ed a 22% ob­jec­tive re­sponse rate with 2 com­plete and 13 par­tial re­spons­es for pa­tients treat­ed with a com­bi­na­tion of the Check­mate drug plus Keytru­da. Giv­en that check­points are gen­er­al­ly ef­fec­tive in about 1 out of 5 cas­es, demon­strat­ing a po­ten­tial to ex­pand the pop­u­la­tion by rough­ly the same amount would be a sig­nif­i­cant im­prove­ment in the field — pro­vid­ed the da­ta hold up.
"In this pa­tient pop­u­la­tion, pem­brolizum­ab alone would be un­like­ly to pro­vide more than a 7% re­sponse rate," said prin­ci­pal in­ves­ti­ga­tor Mo­hammed Mil­hem in a state­ment. "If the cur­rent re­sults are con­firmed, it ap­pears that this com­bi­na­tion could of­fer an ef­fec­tive treat­ment op­tion for pa­tients with ad­vanced melanoma who are not re­spon­sive to pem­brolizum­ab."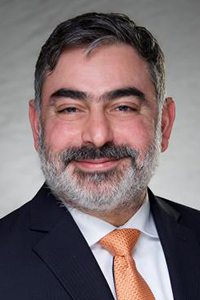 Mo­hammed Mil­hem
The big idea here is sim­ple enough: Ac­ti­vat­ing TLR9 in plas­ma­cy­toid den­drit­ic cells is de­signed to emit a burst of cos­tim­u­la­to­ry mol­e­cules and tu­mor anti­gen to in­vite a T cell at­tack — which is what the PD-1/L1 crowd is de­signed to spur.
CEO Art Krieg al­so notes that re­searchers gath­ered some key bio­mark­er da­ta to demon­strate how the drug could ac­ti­vate the in­nate im­mune sys­tem.
"The mech­a­nism of ac­tion of CMP-001 is not spe­cif­ic to melanoma, and should ap­ply across most or per­haps all tu­mor types, in­clud­ing those that have not been PD-1 re­spon­sive in the past," he said.