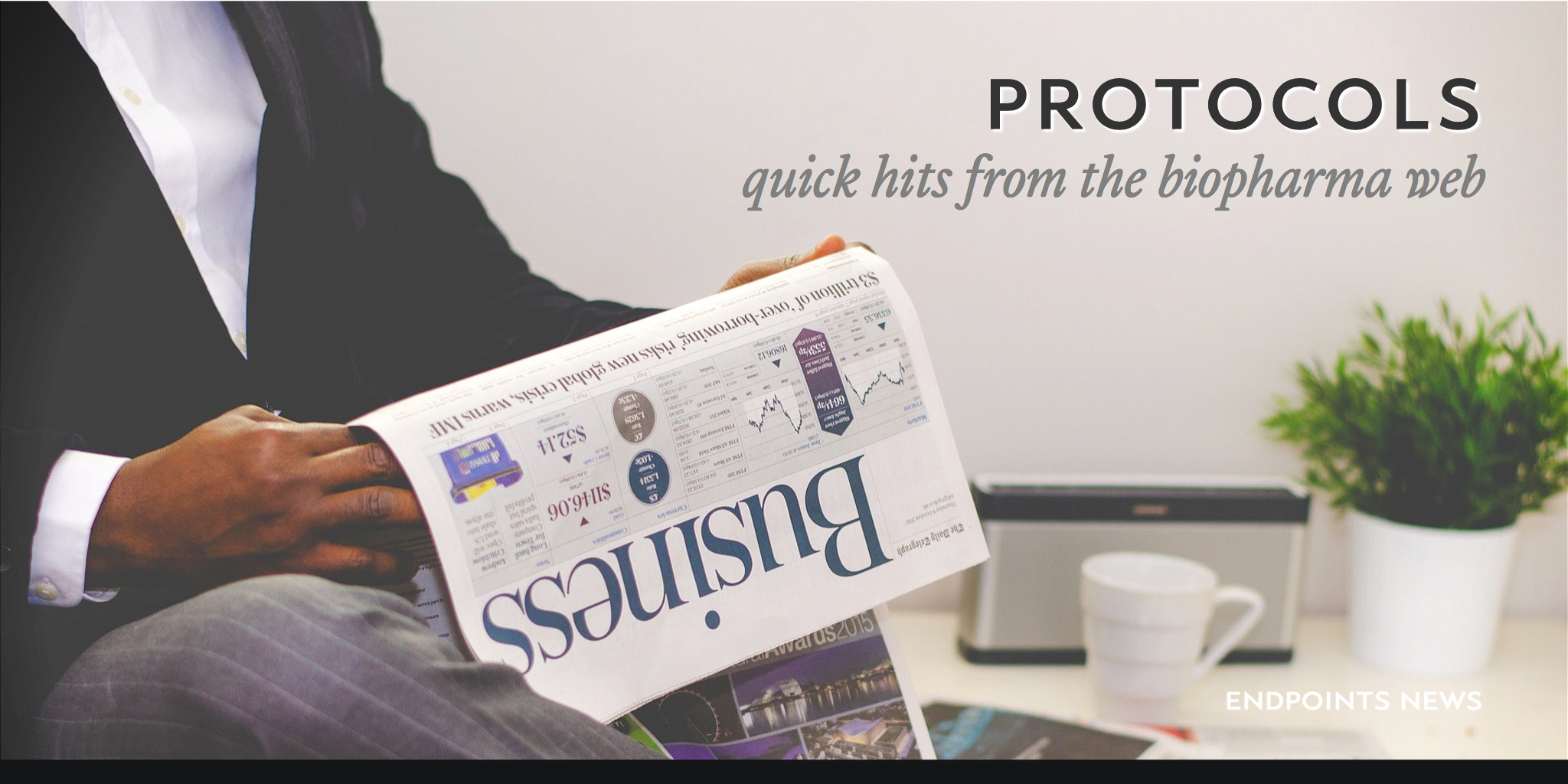 Turn­ing Point un­veils $166M IPO; Aque­s­tive's rilu­zole film prod­uct is ac­cept­ed for FDA re­view
→ San Diego-based Turn­ing Point Ther­a­peu­tics has hit the high end of the range it set for their IPO, pric­ing an up­sized set of 9.3 mil­lion shares at $18 a pop. They end­ed up with $166 mil­lion raise, which will go a long way to in­spir­ing more in­dus­try IPOs among drug de­vel­op­ers.
The biotech $TP­TX has been de­vel­op­ing what they call oral, sec­ond-gen­er­a­tion TKIs, re­port­ing some ear­ly snap­shots of ef­fi­ca­cy and at least one death of a pa­tient that may have been drug re­lat­ed. Part of a grow­ing wave of Q2 biotech IPOs, the com­pa­ny plans to push ahead in­to the Phase II por­tion of an on­go­ing study of re­potrec­tinib with an eye to hunt­ing an ear­ly ap­proval for ROS1+ ad­vanced NSCLC or NTRK+ sol­id tu­mors.
Their suc­cess to­day in break­ing out well ahead of the $100 mil­lion fig­ure they had pen­cilled in on the S-1 spot­lights an open sea­son for biotech IPOs. Just a few days ago we saw 5 new IPOs hit, 4 on Nas­daq and one in Hong Kong. And this wave looks like it will con­tin­ue to gath­er force in the weeks ahead.
→ The FDA has ac­cept­ed Aque­s­tive Ther­a­peu­tics' $AQST ap­pli­ca­tion to mar­ket a film ver­sion of gener­ic rilu­zole, a decades-old treat­ment used to help pa­tients with amy­otroph­ic lat­er­al scle­ro­sis (ALS), an in­cur­able and al­ways fa­tal dis­ease that af­fects con­trol of the mus­cles need­ed to move, speak, eat and breathe. The agency will make its de­ci­sion by No­vem­ber 30 on the prod­uct, which has been en­gi­neered to help pa­tients who face dif­fi­cul­ty swal­low­ing or tak­ing tra­di­tion­al forms of med­ica­tion.
→ Still re­cov­er­ing from a stock bash­ing in the wake of dis­ap­point­ing Phase IIb da­ta, On­coSec $ONCS has inked a new col­lab­o­ra­tion with Duke Uni­ver­si­ty to test Ta­vo in a new in­di­ca­tion: breast can­cer. This time around, the drug will be paired with a HER2-plas­mid vac­cine ad­min­is­tered with its own in­tra­tu­moral de­liv­ery sys­tem.
→ Rex­ahn has picked up a $3 mil­lion up­front li­cens­ing Chi­na and Sin­ga­pore rights of its pan­cre­at­ic can­cer drug to BioSense, which plans to con­duct a Phase II tri­al of RX-3117 in Chi­na in up to three oth­er in­di­ca­tions.