Two biotech uni­corns swell pro­posed IPOs, eye­ing a $600M-plus wind­fall
We've been wait­ing for the ar­rival of Bridge­Bio's IPO to top off the wave of new biotech of­fer­ings sweep­ing through Nas­daq at the end of H1. And now we learn that it's been sub­stan­tial­ly up­sized.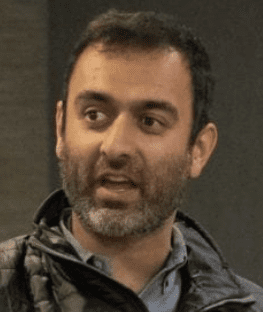 Neil Ku­mar End­points
Ini­tial­ly pen­ciled in at a uni­corn-sized $225 mil­lion, the KKR-backed biotech has spiked that to the neigh­bor­hood of $300 mil­lion, look­ing to sell 20 mil­lion shares at $14 to $16 each. That's an added 5 mil­lion shares, re­ports Re­nais­sance Cap­i­tal, which fig­ures the pro­posed mar­ket val­u­a­tion for Neil Ku­mar's com­pa­ny at $1.8 bil­lion.
And they are not alone. The im­munose­quenc­ing out­fit Adap­tive Biotech­nolo­gies is al­so go­ing the up­siz­ing route, adding 2.5 mil­lion shares in pur­suit of rough­ly the same amount as Bridge­Bio has in mind. That would put its mar­ket cap at $2.5 bil­lion.
The pric­ings should trig­ger be­fore the end of the week if all goes well. They're two of 4 biotech IPOs slat­ed for a de­but this week.
J.P. Mor­gan, Gold­man Sachs, Jef­feries, SVB Leerink, KKR, Piper Jaf­fray, Mizuho Se­cu­ri­ties, BMO Cap­i­tal Mar­kets and Ray­mond James are han­dling the book run­ning at Bridge­Bio. Gold­man Sachs, J.P. Mor­gan, Bo­fA Mer­rill Lynch, Cowen and Guggen­heim Se­cu­ri­ties are do­ing the hon­ors at Adap­tive.
So­cial im­age: Neil Ku­mar. End­points