Two more Big Phar­ma CEOs en­joyed hefty rais­es in 2018, leav­ing the in­dus­try's on­ly ma­jor league fe­male chief in firm con­trol of last place
By any mea­sure, Mer­ck had a big year in 2018 as its PD-1 drug cruised in­to first place for the megablock­buster check­point mar­ket. And CEO Ken Fra­zier, who start­ed the year by earn­ing head­lines for di­rect­ly re­buk­ing Pres­i­dent Don­ald Trump, was re­ward­ed with a fat, 19% hike in com­pen­sa­tion.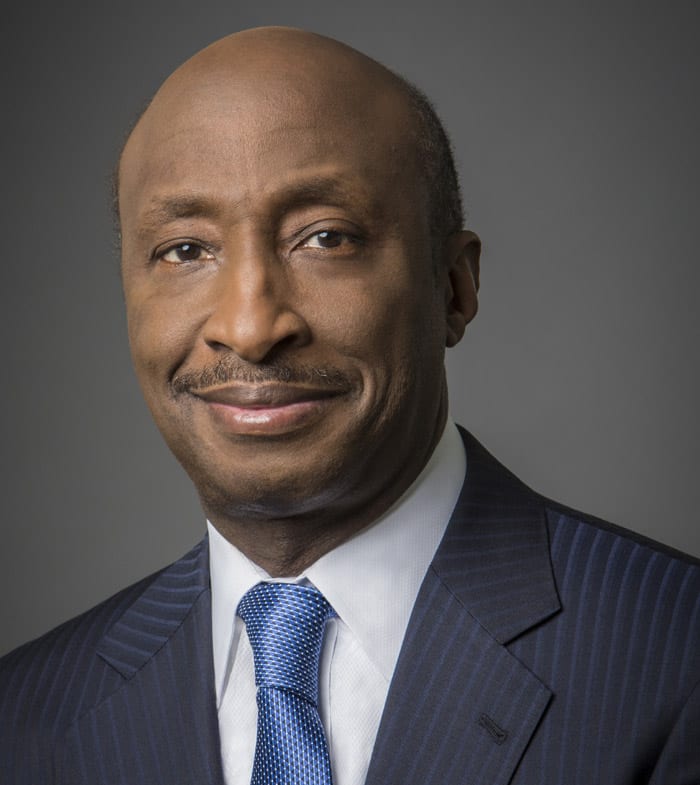 Ken Fra­zier
Fra­zier grabbed a pack­age worth just un­der $21 mil­lion, with $13.4 mil­lion worth of stock and op­tion awards go­ing his way to de­liv­er the goods, on top of his $1.6 mil­lion salary. His com­pen­sa­tion jumped $3.6 mil­lion, though it still fell shy of the $21.7 mil­lion earned in 2016.
That's worth a num­ber 3 spot on the CEO com­pen­sa­tion charts.
We al­so learned from SEC fil­ings that Am­gen CEO Robert Brad­way reg­is­tered a bump in his wealth counter, weigh­ing in at a to­tal of $18.5 mil­lion, a three-year high. His $1.6 mil­lion up­siz­ing was worth a 10% hike over 2017. Brad­way capped his year last year with an ap­proval for Aimovig, a drug he no longer wish­es to share with No­var­tis, where CEO Vas Narasimhan earned just a lit­tle more than half of what Brad­way gained.
The 2018 chart on Big Phar­ma com­pen­sa­tion is still topped by ex-Gilead CEO John Mil­li­gan's $26 mil­lion, with GSK chief Em­ma Walm­s­ley firm­ly at the bot­tom of the list for the top 15 Big Phar­ma chiefs we track. She earned $7.7 mil­lion.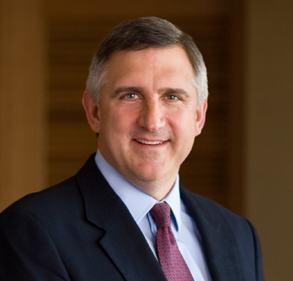 Robert Brad­way
All the CEOs' pay fluc­tu­a­tions can the­o­ret­i­cal­ly be tied to the suc­cess or fail­ure, ul­ti­mate­ly, of their R&D groups. But in Mer­ck's case the ex­tra largesse didn't ex­tend in any ex­tra­or­di­nary way to Roger Perl­mut­ter, who grabbed a pack­age worth $7 mil­lion, just up 4%.
Sean Harp­er fin­ished out his ca­reer at Am­gen with $6.8 mil­lion, which sits right in the same ball­park as Perl­mut­ter.
We're al­most done now run­ning through the com­pen­sa­tion list for phar­ma­land's top ex­ecs. As usu­al, the Amer­i­cans did far bet­ter than the Eu­ro­peans. And the rel­a­tive new­com­ers — like Richard Gon­za­lez and David Ricks — made up for some lost time with some of the biggest pack­ages on the list.
Over­all, it's a good time to run a Big Phar­ma com­pa­ny, de­spite con­gres­sion­al in­ves­ti­ga­tions re­lat­ed to the on­go­ing bat­tle over drug prices, un­end­ing ques­tions about the sus­tain­abil­i­ty of a ques­tion­able R&D mod­el and so on.