Two years on, Al­ler­gan's $1.7B NASH drug still looks weak — at best
Five months af­ter No­var­tis stepped up to col­lab­o­rate with Al­ler­gan on a com­bo NASH pro­gram, Al­ler­gan $AGN has fol­lowed up with what it de­scribes as an en­cour­ag­ing fol­lowup snap­shot to the mid-stage da­ta for their drug ceni­crivi­roc.
But that could take some ex­plain­ing.
Their drug — which flat failed the pri­ma­ry and one sec­ondary in the Phase IIb — un­sur­pris­ing­ly missed the com­pos­ite end­point look­ing at a one-stage drop in pa­tients' dis­ease score with symp­toms sta­bi­liz­ing.
Af­ter two years of treat­ment, there was no sig­nif­i­cant sep­a­ra­tion be­tween the drug and the place­bo.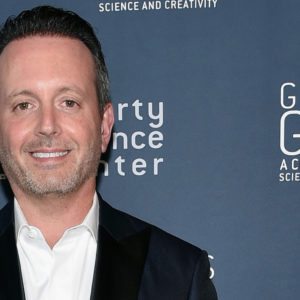 Brent Saun­ders
Get­ty
In what looks more like a base hit at best, Al­ler­gan says the lat­est up­date from the Phase IIb tri­al al­so shows that 20% of the place­bo pa­tients who crossed over to the drug arm in year 2 hit the com­bined pri­ma­ry end­point with a min­i­mum one-stage drop in their dis­ease score with no wors­en­ing of symp­toms. The place­bo arm rate was 13%.
If you look just at the one-stage drop end­point, the break­out was a more en­cour­ag­ing 35% com­pared to 20%. And re­searchers tout­ed a bet­ter score among pa­tients with high lev­els of fi­bro­sis with plans to pur­sue some ad­di­tion­al analy­sis to see how best to po­si­tion this drug.
These kind of mixed da­ta on this drug is not what Al­ler­gan's back­ers want to see at this point. But the ex­ec crew says they are ea­ger­ly pur­su­ing the Phase III, re­cruit­ing 2,000 pa­tients with a one-year end­point they be­lieve they can hit. And R&D chief David Nichol­son says any weak­ness in the new Phase IIb up­date was due to miss­ing da­ta and an unan­tic­i­pat­ed place­bo re­sponse — none of which is dulling his en­thu­si­asm for Phase III.
In a state­ment to End­points News, he not­ed:
"The da­ta we have ac­cu­mu­lat­ed con­vinces both Al­ler­gan, as well as our ex­ter­nal ex­perts, that CVC has an­tifi­brot­ic ac­tiv­i­ty in pa­tients suf­fer­ing from NASH. Our phase 2 CEN­TAUR study has twice and in­de­pen­dent­ly shown a re­duc­tion in fi­bro­sis fol­low­ing 1 year of treat­ment. This an­tifi­brot­ic ac­tiv­i­ty is most promi­nent in se­vere­ly ill pa­tients, and un­like place­bo treat­ed pa­tients, it was durable in the ma­jor­i­ty of pa­tients re­ceiv­ing CVC. The stud­ies per­formed to date in­di­cate that CVC can be safe­ly ad­min­is­tered to NASH pa­tients. As it re­lates to the year two da­ta, the re­sults were con­found­ed by miss­ing da­ta, and high­er than ex­pect­ed place­bo rates, name­ly in pa­tients with ear­ly stage dis­ease; this was not unan­tic­i­pat­ed. Larg­er Phase 3 stud­ies are now need­ed, as al­ways, to con­firm the ef­fi­ca­cy and safe­ty pro­file sug­gest­ed by our phase 2 da­ta."
Al­ler­gan agreed to pay up to $1.7 bil­lion to buy this drug in their ac­qui­si­tion of To­bi­ra last fall, a 6x pre­mi­um that sur­prised quite a few an­a­lysts af­ter the biotech saw its Phase IIb study flop and its share price was crushed. The drug hit one of the sec­on­daries, though, which en­cour­aged Al­ler­gan to step in.