UCB snags an NDA-ready epilep­sy drug from Prox­im­a­gen in $370M deal
UCB is beef­ing up its pipeline of epilep­sy drugs with an NDA-ready ther­a­py from Prox­im­a­gen. The Bel­gian com­pa­ny has agreed to buy their nasal spray ther­a­py USL261, de­signed as a res­cue ther­a­py for acute repet­i­tive seizures, for $150 mil­lion in cash and an­oth­er $220 mil­lion in sales and reg­u­la­to­ry mile­stones.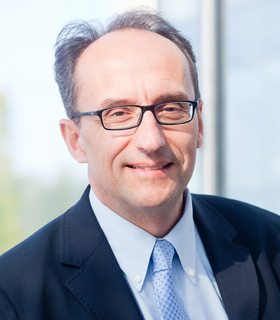 Jean-Christophe Tel­li­er
There's not a lot out there on this drug. UK-based Prox­im­a­gen her­ald­ed a suc­cess­ful Phase III last year, with­out in­clud­ing any da­ta from the piv­otal. And it's tak­en its web site down at least tem­porar­i­ly for ren­o­va­tions. An­nounc­ing the da­ta last year, the biotech said that it would be fil­ing an NDA be­fore the end of the year, but UCB now says that they'll be steer­ing the ap­pli­ca­tion to reg­u­la­tors lat­er this year.
Up­sh­er-Smith Lab­o­ra­to­ries bought out Prox­im­a­gen in 2012 in a $553 mil­lion deal. Then last year it sold its brand­ed epilep­sy ther­a­py, Qudexy, and Prox­im­a­gen be­came a sub­sidiary of a new hold­ing com­pa­ny called Aco­va.
UCB notes their new ther­a­py is a re­worked nasal for­mu­la­tion of mi­da­zo­lam, which they plan to mar­ket to more than 150,000 epilep­tics who suf­fer from acute repet­i­tive seizures, or ARS.
"There is a re­al and press­ing need for ef­fec­tive and con­ve­nient res­cue treat­ments in ARS that rapid­ly end on­go­ing seizures as well as those that pre­vent seizure re­oc­cur­rence," ex­plained Jean-Christophe Tel­li­er, CEO of UCB. "Mi­da­zo­lam Nasal Spray has de­liv­ered strong Phase III re­sults; our ac­qui­si­tion of this pro­gram, when ap­proved, will ex­pand and di­ver­si­fy the treat­ment choic­es we are able to pro­vide to the epilep­sy com­mu­ni­ty, com­ple­ment­ing our strong in­ter­nal port­fo­lio and build­ing on our ex­ten­sive knowl­edge, pas­sion and ex­per­tise in the field of epilep­sy."