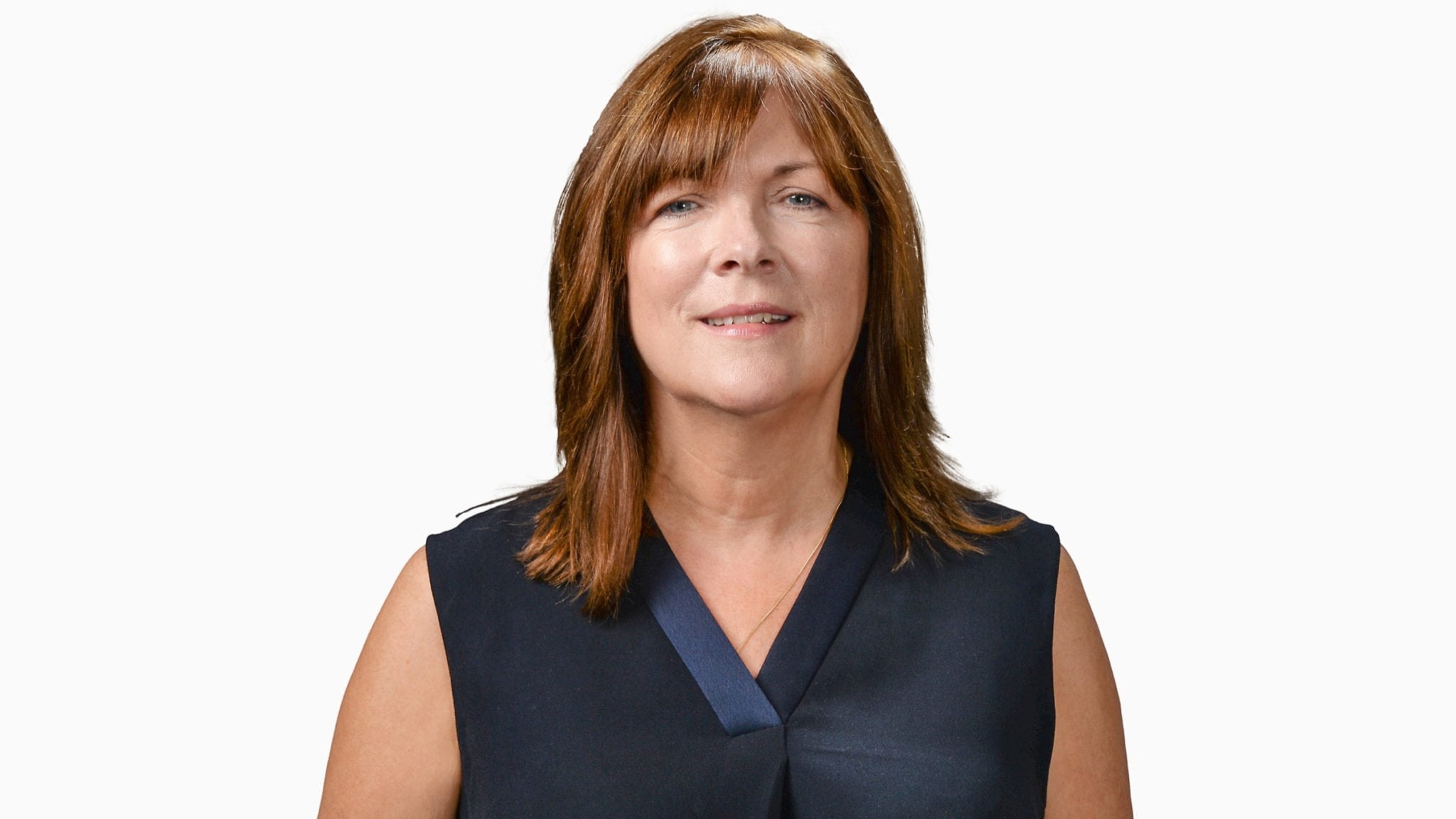 GSK spin­out KaNDy rais­es $32M to fund a break­through shot at a wom­en's health drug
Im­age: Mary Kerr KANDY THER­A­PEU­TICS
---
For women ex­pe­ri­enc­ing symp­toms of menopause — hot flash­es, sleep and mood prob­lems among oth­ers — hor­mone re­place­ment ther­a­py is of­ten the on­ly re­lief. But it comes with a cost: From breast swelling to car­dio­vas­cu­lar risks, the side ef­fects of such treat­ment are well known.
KaNDy Ther­a­peu­tics, a UK biotech cre­at­ed to ad­dress this very prob­lem, has just raised $32 mil­lion (£25 mil­lion) to test out a non-hor­mon­al ap­proach.
"It could well rep­re­sent, when we look back on it, one of the biggest break­throughs in women's health — as­sum­ing that it's safe in long term stud­ies," CEO Mary Kerr tells me.
While ex­ecs are call­ing this round a Se­ries C, it's ac­tu­al­ly the first fund­ing KaNDy is re­ceiv­ing as a stand­alone com­pa­ny af­ter it was spun out of NeRRe Ther­a­peu­tics last year with the neu­rokinin-1,3 re­cep­tor an­tag­o­nist NT-814. NeRRe, in turn, is a Glax­o­SmithK­line spin­out de­vel­op­ing neu­rokinin-1 an­tag­o­nists.
KaNDy is a vir­tu­al com­pa­ny run by a lean team at NeRRe, where Kerr is al­so CEO. And the same team — com­plete with a few more hires — will be see­ing NT-814 through clin­i­cal proof-of-con­cept.
The up­com­ing dose-find­ing Phase IIb study, sched­uled to launch this year in the US, Cana­da and the UK, is de­signed with FDA-man­dat­ed end­points in mind. The mon­ey, Kerr tells me, will al­so cov­er things like chem­istry, man­u­fac­tur­ing and con­trols de­vel­op­ment such that the drug will be "ful­ly Phase III ready" by mid-2020.
Un­like hor­mone re­place­ment ther­a­pies, which has sys­temic ef­fects, NT-814 is a small mol­e­cule drug that se­lec­tive­ly switch­es off a group of neu­rons con­cen­trat­ed in the hy­po­thal­a­mus, promis­ing to shut down symp­toms of menopause with­out caus­ing prob­lems else­where.
"At peak, the HRT mar­ket was one of the orig­i­nal block­buster mar­kets," she says. "A com­pound that works that is as ef­fec­tive as es­tro­gen, but has a bet­ter safe­ty pro­file has huge po­ten­tial both in terms of val­ue but al­so in the num­ber of women who will ben­e­fit not just in the US but al­so glob­al­ly be­cause it's a glob­al phe­nom­e­non."
Cal­i­for­nia-based Lon­gi­tude Cap­i­tal chipped in for the round, join­ing ex­ist­ing Eu­ro­pean in­vestors Ad­vent Life Sci­ences, Foun­tain Health­care Part­ners, For­bion Cap­i­tal Part­ners and Or­biMed. Hav­ing a "strong syn­di­cate" means the com­pa­ny can take its time get­ting some da­ta be­fore de­cid­ing its next move, with IPO be­ing one op­tion that's "firm­ly on the radar," Kerr says.