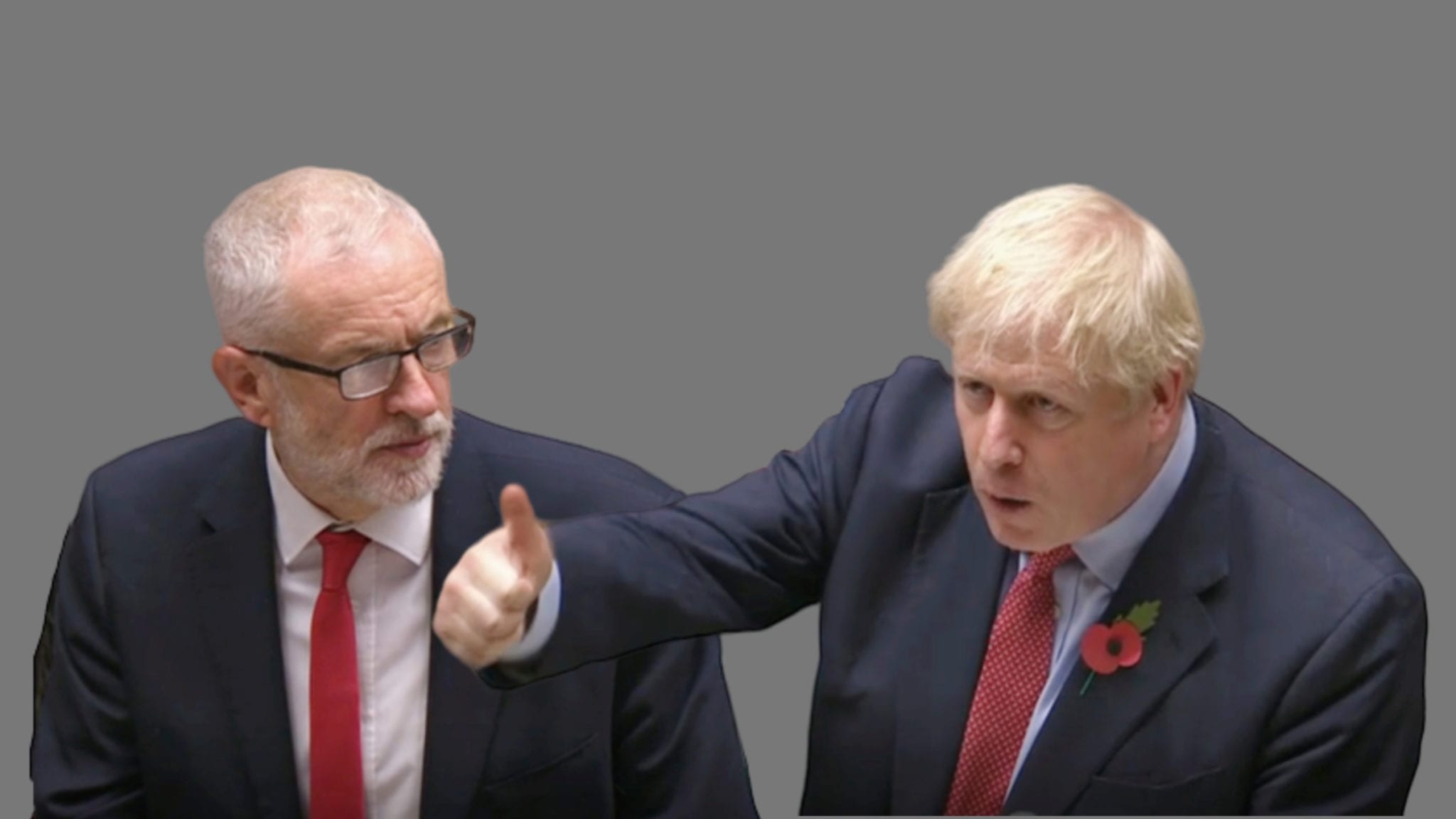 Boris Johnson and Jeremy Corbyn [Images: AP Images, Illustration: Endpoints News]
UK's John­son, Cor­byn bick­er over US trade and Ver­tex deal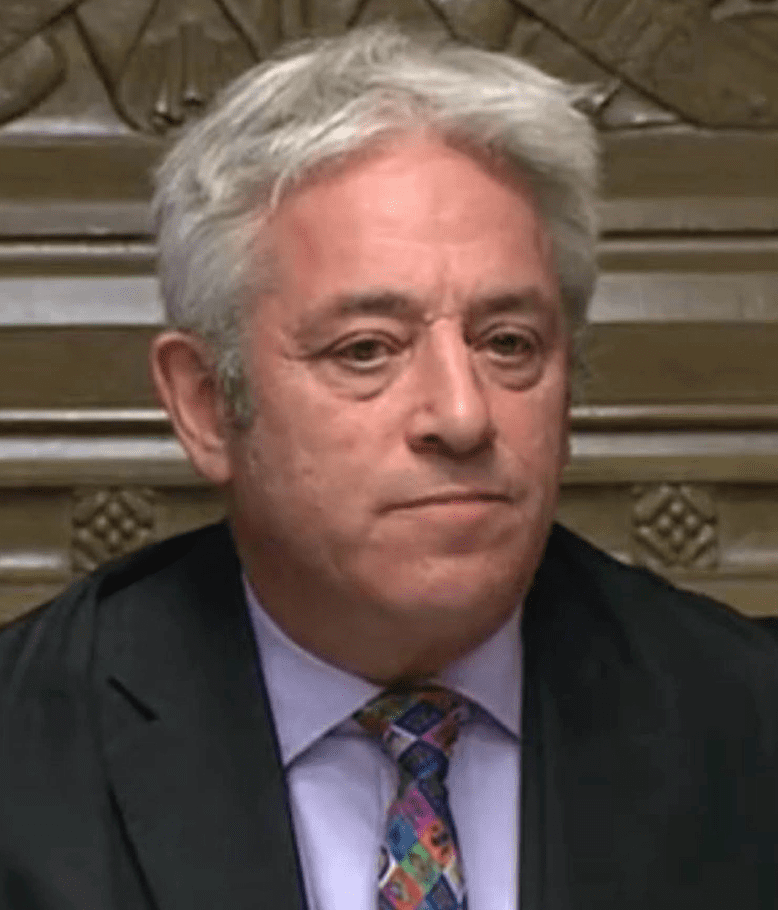 John Bercow
As an­oth­er UK elec­tion beck­ons, prime min­is­ter Boris John­son and op­po­si­tion leader Je­re­my Cor­byn en­gaged in yet an­oth­er dust­up about the state of the Na­tion­al Health Ser­vice (NHS) in the last round of Prime Min­is­ter's Ques­tions presided by leg­endary out­go­ing speak­er John Bercow.
Cor­byn ac­cused John­son and his gov­ern­ment of con­duct­ing 'se­cret meet­ings' with US phar­ma­ceu­ti­cal ex­ec­u­tives as part of a post-Brex­it trade deal, cit­ing re­ports in­clud­ing Chan­nel 4 dis­patch­es that re­port­ed on Tues­day that the price the NHS pays for US med­i­cines could soar un­der a fu­ture trade deal.
As is cus­tom, the two lead­ers blamed the op­po­site par­ty of in­ept NHS man­age­ment and poor re­source al­lo­ca­tion to the health ser­vice dur­ing the week­ly ses­sion at the House of Com­mons. But a po­ten­tial trade deal be­tween the "spe­cial friends" was on the top of Cor­byn's agen­da.
"This gov­ern­ment is prepar­ing to sell out the NHS, our health ser­vice is in more dan­ger than at any oth­er time in its glo­ri­ous his­to­ry be­cause of…the trade deals he wants to strike," a vis­i­bly per­turbed Cor­byn as­sert­ed in an ex­change with John­son.
John­son re­it­er­at­ed that the NHS is "not on the ta­ble" in trade dis­cus­sions with the Unit­ed States.
"We have learned this week, that gov­ern­ment of­fi­cials have met US phar­ma­ceu­ti­cal com­pa­nies five times as part of the PM's planned trade deal," Cor­byn ar­gued. "The US has asked for full mar­ket ac­cess to our NHS, which would mean the prices of some of the most im­por­tant med­i­cines will in­crease by up to sev­en-fold."
John­son re­tal­i­at­ed by sug­gest­ing that it was im­per­a­tive that the UK ne­go­ti­ates with the US phar­ma­ceu­ti­cal com­pa­nies, cit­ing the ex­am­ple of the re­cent Ver­tex Phar­ma­ceu­ti­cals' $VRTX deal for cys­tic fi­bro­sis med­i­cines.
Af­ter four years of pro­tract­ed ne­go­ti­a­tions, Ver­tex last week fi­nal­ly clinched a deal with au­thor­i­ties in Eng­land to cov­er the use of its cys­tic fi­bro­sis drugs, Orkam­bi and Symke­vi, for the el­i­gi­ble 5,000 CF pa­tients in Eng­land.
Each drug car­ries a list price of more than £100,000 per pa­tient per year — the terms of the deal were not di­vulged. Drug­mak­ers typ­i­cal­ly ne­go­ti­ate prices with EU coun­tries on a case by case ba­sis af­ter a drug has se­cured ap­proval from the EMA, but do not typ­i­cal­ly spell out the nuts and bolts of each agree­ment.
"The shame is we are not told what the deal is with the com­pa­ny con­cerned," Cor­byn said, re­fer­ring to Ver­tex.
"The SNP (Scot­tish Na­tion­al Par­ty) gov­ern­ment ne­go­ti­at­ed a much high­er price for Orkam­bi in Scot­land, it oc­curs to me," John­son shot back. "They did, they got the price to­tal­ly wrong — he should have a word with them."
Scot­land an­nounced its deal with Ver­tex in Sep­tem­ber. De­tails of the agree­ment were not dis­closed.
"Re­call that Ver­tex has pre­vi­ous­ly of­fered the UK an an­nu­al cost of 104,000 pounds per year list price, and at the time, it was fram­ing its of­fer made to Eng­land (oth­er terms and any net-ad­just­ment from list were con­fi­den­tial) as the best deal it had of­fered any coun­try in the world," Stifel's Paul Mat­teis wrote in a note last week.
"(W)hile we can't be cer­tain, we'd imag­ine that ac­tu­al the net price agreed up­on with Eng­land is some­thing ma­te­ri­al­ly be­low six fig­ures, per­haps in the £50-80k/year range — though again this can­did­ly is spec­u­la­tion."