Ul­tragenyx in­jects $40M to grab Solid's mi­crody­s­trophin trans­gene — while side­step­ping the AAV9 vec­tor that stirred up safe­ty fears
Since be­fore Ilan Gan­ot start­ed Sol­id Bio to de­vel­op a gene ther­a­py for kids like his son, who has Duchenne mus­cu­lar dy­s­tro­phy, Ul­tragenyx CEO Emil Kakkis has been watch­ing and ad­vis­ing the for­mer in­vest­ment banker as he nav­i­gat­ed the deep wa­ters of drug de­vel­op­ment.
Just as Sol­id is get­ting back up on its feet af­ter a year­long clin­i­cal hold, Kakkis has de­cid­ed to jump in for a for­mal al­liance.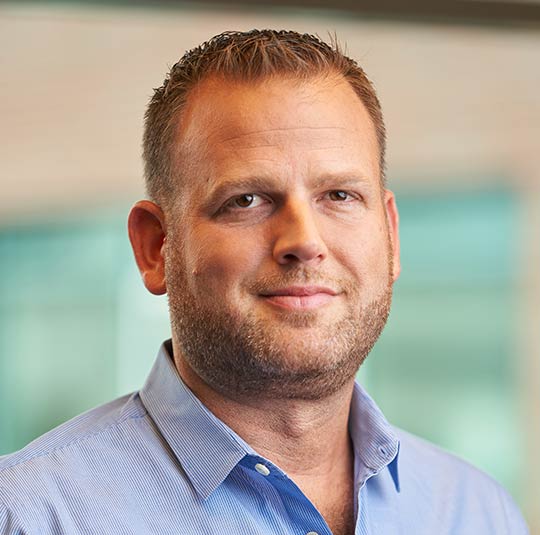 Ilan Gan­ot
With a $40 mil­lion up­front, Ul­tragenyx is grab­bing 14.45% of Sol­id's shares $SLDB and the rights to its mi­crody­s­trophin con­struct for use in com­bi­na­tion with AAV8 vec­tors. Sol­id's lead pro­gram, which uti­lizes AAV9, re­mains un­af­fect­ed. The com­pa­ny al­so re­tains rights to oth­er ap­pli­ca­tions of its trans­gene.
"Emil Kakkis is one of my he­roes," Gan­ot tells End­points News. "I've been a big fan of his work and his ex­per­tise in rare dis­ease and what a sound ad­vi­sor he's been over the years."
The goal with the new col­lab­o­ra­tion, he adds, is to cre­ate one more po­ten­tial op­tion for Duchenne pa­tients.
While AAV9 is an "ex­cel­lent vec­tor and de­liv­ers re­al­ly well," Pfiz­er's and Sol­id's ex­pe­ri­ence sug­gest­ed that com­ple­ment ac­ti­va­tion and im­mune re­sponse can make it risky in in­di­ca­tions that re­quire high dos­es, Kakkis says — echo­ing a warn­ing by gene ther­a­py pi­o­neer Jim Wil­son around the same time he re­signed from Sol­id's board. Safe­ty fears have spurred the FDA to put SGT-001 on hold twice, trig­ger­ing lay­offs and a re­vamp of the man­u­fac­tur­ing pro­to­col as well as clin­i­cal plans.
AAV8, on the oth­er hand, clears from the blood­stream more quick­ly and thus ap­pears to avoid those im­muno­log­i­cal is­sues. Sarep­ta's work with AAV8 so far backs the be­lief.
Lever­ag­ing its HeLa pro­duc­er cell line man­u­fac­tur­ing plat­form, Ul­tragenyx's first or­der of busi­ness now will be to get the com­mer­cial-grade man­u­fac­tur­ing of cap­sids in place. Com­ing up with a clin­i­cal pro­gram to add to the gene ther­a­py pipeline — which cur­rent­ly fo­cus­es on glyco­gen stor­age dis­ease type Ia (GS­DIa), or­nithine tran­scar­bamy­lase (OTC) de­fi­cien­cy and Wil­son's dis­ease — will come quite a bit lat­er.
The col­lab­o­ra­tion cov­ers both Duchenne and oth­er dis­eases re­sult­ing from a lack of func­tion­al dy­s­trophin, in­clud­ing Beck­er mus­cu­lar dy­s­tro­phy.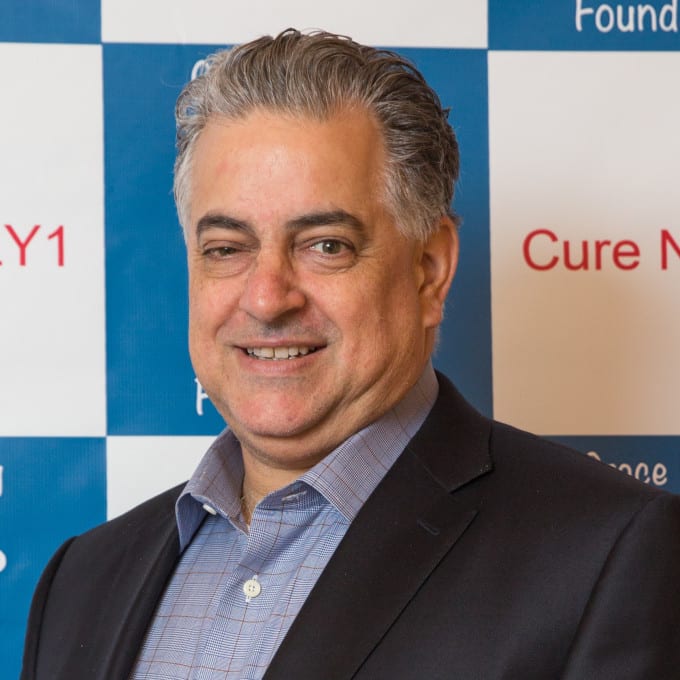 Emil Kakkis
Each prod­uct that aris­es from the deal is tied to $90 mil­lion in to­tal mile­stones, with an­oth­er $165 mil­lion re­served for sales. Ul­tragenyx is es­sen­tial­ly in charge but fol­low­ing proof-of-con­cept, there would be ways for Sol­id to co-fund the de­vel­op­ment in ex­change for prof­it share or high­er roy­al­ties.
"We're well be­hind Sarep­ta and Pfiz­er for sure, but we do be­lieve that get­ting to a prop­er 2,000L scale man­u­fac­tur­ing will al­low us to en­ter the clin­ic and move more quick­ly through the de­vel­op­ment pro­gram by de­vel­op­ing a seam­less piv­otal de­sign where we go through the dos­ing co­horts straight in­to the ran­dom­ized Phase III part," Kakkis says.
Even if the fron­trun­ners get to the mar­ket first, both Gan­ot and Kakkis doubt that the first one out can con­trol it all. There are chal­lenges re­lat­ed to man­u­fac­tur­ing and dis­tri­b­u­tion — not to men­tion un­cer­tain preva­lence of pre-ex­ist­ing an­ti­bod­ies to dif­fer­ent AAV serotypes.
"Right now the man­u­fac­tur­ing sys­tems I don't think are up to what they need to be in or­der to scale, and I think our sys­tem will al­low us to be com­pet­i­tive even if we're be­hind," Kakkis says.