Ul­tragenyx lands first FDA OK, with an­oth­er on the hori­zon in shift to com­mer­cial ops
Ul­tragenyx CEO Emil Kakkis is now op­er­at­ing a com­mer­cial op­er­a­tion, just as he dreamed he would when he start­ed the com­pa­ny in 2010.
The FDA has ap­proved Mep­se­vii (ve­stron­idase al­fa-vjbk) for an ul­tra-rare ge­net­ic en­zyme dis­or­der called MPS VII, and the OK comes with a pri­or­i­ty re­view vouch­er that could eas­i­ly be worth $125 mil­lion.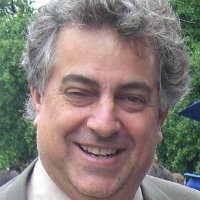 Emil Kakkis
The biotech $RARE has been sig­nal­ing this ad­vance for some time now, ea­ger­ly await­ing a green light along with a big ap­proval in line for buro­sum­ab, which has a much larg­er mar­ket in view. Mep­se­vii — a re­place­ment of the miss­ing be­ta-glu­curonidase en­zyme that caus­es skele­tal de­for­ma­tion as tox­ic ma­te­r­i­al builds up in cells — was test­ed in 23 pa­tients rang­ing from 5 months to 25 years, demon­strat­ing a sig­nif­i­cant gain in walk­ing dis­tance for the pa­tients in the drug arm.
Leerink's Joseph Schwartz has high­light­ed the hand­ful of pa­tients who have MPS VII.
Giv­en the low preva­lence of MPS7 pts. WW (~200 es­ti­mat­ed), pt. iden­ti­fi­ca­tion, dis­ease aware­ness, and named pt. sales ac­tiv­i­ties could lay an im­por­tant ground­work for ve­stron­idase al­pha once it's ap­proved.
And it won't be cheap. In a call with an­a­lysts Wednes­day evening, Ul­tragenyx set the price at an av­er­age of $375,000 a year, well be­low the $550,000 price Schwartz had bet on. But it's im­por­tant to re­mem­ber that the com­pa­ny price is based on weight — 4mg/kg Q2W ($2,115/vial) — with the av­er­age pegged at 55 pounds.
No­va­to, CA-based Ul­tragenyx has had its set­backs along the way, but it's al­so been mak­ing steady progress to­ward the time when it can start field­ing a 30-per­son US sales team to mar­ket a port­fo­lio of rare dis­ease drugs. Kakkis al­so re­cent­ly de­cid­ed to buy out the sur­viv­ing gene ther­a­py port­fo­lio at the trou­bled Di­men­sion Ther­a­peu­tics, which ran in­to a thick­et of trou­ble with weak he­mo­phil­ia B da­ta for the lead pro­gram.
"This ap­proval un­der­scores the agency's com­mit­ment to mak­ing treat­ments avail­able to pa­tients with rare dis­eases," said Julie Beitz, di­rec­tor of the Of­fice of Drug Eval­u­a­tion III in the FDA's Cen­ter for Drug Eval­u­a­tion and Re­search (CDER). "Pri­or to to­day's ap­proval, pa­tients with this rare, in­her­it­ed con­di­tion had no ap­proved treat­ment op­tions."
This ap­proval al­so un­der­scores the huge pop­u­lar­i­ty of rare dis­eases for star­tups, a field where re­searchers can make re­al progress with small pa­tient groups and pay­ers are will­ing to cov­er big an­nu­al costs so long as the pa­tient num­bers are con­tained.