Ul­tragenyx shares surge as block­buster hope­ful buro­sum­ab con­tin­ues to per­form in piv­otal study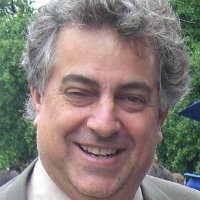 Emil Kakkis, Ul­tragenyx
Just in time for its R&D day to­day, Uly­tragenyx $RARE and its part­ners at Ky­owa Hakko Kirin out­lined up­dat­ed 48 week da­ta on buro­sum­ab, which is on track to get a like­ly FDA ap­proval in the spring.
Mov­ing the goal line out to 48 weeks, from 24, re­searchers say that 84% of pa­tients suf­fer­ing from X-linked hy­pophos­phatemia — or XLH — and on the drug from the start of the tri­al hit their goal on serum phos­pho­rus lev­els, which was the pri­ma­ry end­point. And 89% of the switchovers from the place­bo group al­so hit their marks on the bio­mark­er for ef­fi­ca­cy.
Two mea­sures of stiff­ness and phys­i­cal func­tion al­so re­flect­ed pos­i­tive re­sults for the drug, along­side an im­prove­ment in frac­ture heal­ing.
The ther­a­py, ini­tial­ly de­vel­oped by Ky­owa Hakko Kirin, is a mon­o­clon­al IgG1 an­ti­body that tar­gets FGF23, a hor­mone linked to the re­duc­tion of serum lev­els of phos­pho­rus and ac­tive vi­t­a­min D.
This drug is cen­tral to Ul­tragenyx's nar­ra­tive. The biotech just scored an ap­proval for Mep­se­vii, a drug that treats rare cas­es of mu­copolysac­cha­ri­do­sis type VII . But it's the buro­sum­ab launch af­ter the April 17 PDU­FA date that has every­one's at­ten­tion on Wall Street. The biotech has been set­ting up a small, 30-per­son sales force as it be­gins to han­dle what Ul­tragenyx ex­ecs hope will be a sub­stan­tial port­fo­lio of rare dis­ease drugs. And buro­sum­ab has peak sales fig­ures of $1 bil­lion tied to it.
A num­ber of an­a­lysts are look­ing for Ul­tragenyx to use to­day's pre­sen­ta­tion to in­vestors as a chance to ex­plain in more de­tail how the com­pa­ny plans to lever­age the gene ther­a­py plat­form it ac­quired with the Di­men­sion buy­out ear­li­er in the year.
The biotech's shares surged 6% on the lat­est da­ta read­out.
"This longer term da­ta on symp­tom im­prove­ment and frac­ture heal­ing sup­port buro­sum­ab's po­ten­tial val­ue in treat­ing se­ri­ous dis­ease symp­toms and pro­mot­ing bone heal­ing in adult pa­tients with XLH," said Ul­tragenyx CEO Emil Kakkis in a state­ment. "The con­tin­ued clin­i­cal im­prove­ments in pa­tients and the new da­ta demon­strat­ing a sig­nif­i­cant de­crease in pain med­ica­tion use af­ter treat­ment with buro­sum­ab pro­vide fur­ther sup­port for the po­ten­tial val­ue in the treat­ment of adults with XLH."