Ul­tragenyx shares tum­ble low­er af­ter rare dis­ease drug fails PhII tri­al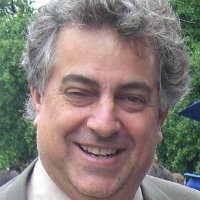 Emil Kakkis, Ul­tragenyx
Shares of Ul­tragenyx $RARE tum­bled close to 10% af­ter the rare dis­ease biotech re­port­ed that one of its drugs failed a Phase II tri­al.
UX007 was test­ed as a treat­ment for glu­cose trans­porter type-1 de­fi­cien­cy syn­drome—or Glut1 DS—among a small group of pa­tients. But it on­ly cut the rate of seizures in the drug arm by 13.4% com­pared to the place­bo arm, falling short of sta­tis­ti­cal sig­nif­i­cance.
In­ves­ti­ga­tors, though, teased out a clin­i­cal­ly, though not sta­tis­ti­cal­ly, sig­nif­i­cant ben­e­fit for pa­tients ex­pe­ri­enc­ing what are called "ab­sence seizures," or pe­ri­ods of un­re­spon­sive­ness. And that is what Ul­tragenyx now in­tends to fo­cus on in a Phase III piv­otal tri­al.
The re­searchers said that they tracked a 47.3% drop in ab­sence seizure fre­quen­cy rel­a­tive to the base­line. There was a 9.1% drop in ob­serv­able seizures.
There were no se­ri­ous ad­verse events record­ed in the tri­al, but 14 of 36 pa­tients dropped out due to ad­verse events. 18 pa­tients in the drug arm — 72% — re­port­ed an ad­verse event com­pared to 45% in the place­bo arm.
The drug con­verts in­to glu­cose in the brain, treat­ing a ge­net­ic dis­ease that in­ter­rupts the sup­ply of glu­cose, trig­ger­ing an en­er­gy de­fi­cien­cy with se­vere side ef­fects. There are no ap­proved ther­a­pies for Glut1 DS, which is gen­er­al­ly cur­rent­ly treat­ed with a ke­to­genic di­et.
"These da­ta sug­gest that UX007 has a clin­i­cal­ly mean­ing­ful ef­fect in Glut1DS pa­tients with ab­sence seizures," said Ul­tragenyx CEO Emil Kakkis in a state­ment. "We look for­ward to study­ing UX007 in our Phase 3 study in Glut1 DS pa­tients with move­ment dis­or­ders, and con­tin­ue to eval­u­ate our plans in the seizure in­di­ca­tion."