Un­der a short as­sault, Cor­bus coun­ter­at­tacks with pos­i­tive PhII da­ta for sys­temic scle­ro­sis drug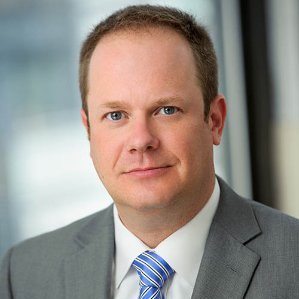 Yu­val Co­hen, Cor­bus CEO
Cor­bus Phar­ma­ceu­ti­cals says that its sole clin­i­cal-stage drug came through in a small Phase II study for sys­temic scle­ro­sis, an au­toim­mune dis­ease of con­nec­tive tis­sue, with the pa­tients tak­ing the treat­ment post­ing a sig­nif­i­cant re­sponse com­pared to the place­bo arm.
Us­ing a com­pos­ite score to gauge a re­sponse on a slate of key mea­sures like lung func­tion, the com­bined drug arm in­clud­ing pa­tients on a range of dos­es of re­sunab (JBT-101) post­ed a me­di­an 33% CRISS score af­ter 16 weeks of ther­a­py, com­pared to 0% in the place­bo group. And that marks a sig­nif­i­cant ben­e­fit for pa­tients, says the biotech, with a p-val­ue of 0.044 — not a great num­ber, but with­in the mar­gin need­ed to de­clare a win.
The tri­al list­ing on clin­i­cal­tri­als.gov, though, does list 12-week re­sults as the mark­er for the pri­ma­ry end­point, when the CRISS score was a low­er 27.5%. Al­so, one pa­tient had to drop out of the drug arm af­ter com­plain­ing of dizzi­ness. CEO Yu­val Co­hen tells me that any CRISS score over 20% would be "med­ical­ly mean­ing­ful."
"The p=0.044 isn't for week 16," he adds in an email. "It is a com­par­i­son be­tween the drug and place­bo group across the en­tire study."
Shares of Cor­bus rock­et­ed up 95% this morn­ing in pre-mar­ket trad­ing as in­vestors' tem­pera­ments changed dra­mat­i­cal­ly on their first take of the da­ta.
Nor­wood, MA-based Cor­bus $CRBP had been on a roll in the lead up to the tri­al re­sults, with its shares ris­ing steadi­ly right up to the end of Oc­to­ber, when TheStreet's Adam Feuer­stein ran a col­umn pre­sent­ing an anony­mous short at­tack that was in cir­cu­la­tion, spec­u­lat­ing the re­sunab was un­like­ly to demon­strate an ef­fect in Phase II. The drug has bounced around for years among dif­fer­ent com­pa­nies and the da­ta is "weak and in­con­sis­tent." And sim­i­lar drugs that tar­get the CB2 re­cep­tor have failed as well.
That mes­sage res­onat­ed with in­vestors, and Cor­bus' shares cratered in the days af­ter the Feuer­stein col­umn was post­ed, drop­ping 40%.
On Mon­day, in­ves­ti­ga­tors and com­pa­ny ex­ecs were push­ing back with a much dif­fer­ent mes­sage on the study, which in­clud­ed a to­tal of 42 pa­tients in both arms.
"This is the first dou­ble-blind, ran­dom­ized, place­bo-con­trolled tri­al in dif­fuse cu­ta­neous sys­temic scle­ro­sis to demon­strate a clin­i­cal ben­e­fit us­ing the CRISS as an end­point, with a drug that was safe and well tol­er­at­ed. These re­sults bring hope to pa­tients and their physi­cians that JBT-101 may be an ef­fec­tive drug for sys­temic scle­ro­sis where cur­rent­ly there are no proven treat­ments," said Robert Spiera, the prin­ci­pal in­ves­ti­ga­tor and di­rec­tor of the Vas­culi­tis and Scle­ro­der­ma Pro­gram at the Hos­pi­tal for Spe­cial Surgery, Weill Cor­nell Med­ical Col­lege.
A one-year ex­ten­sion study is now un­der way to test safe­ty and long-term dura­bil­i­ty of the drug as the com­pa­ny looks at "next steps" with reg­u­la­tors.