Un­der fire for Tru­va­da US pric­ing at House hear­ing, Gilead chief O'­Day touts R&D costs, as­serts gov­ern­ments patents are void
Gilead chief Daniel O'Day spent more than three hours de­fend­ing the $2000 month­ly price of its HIV pre­ven­tion pill, Tru­va­da, at a US House com­mit­tee on over­sight and re­form hear­ing Thurs­day, in re­sponse to a tsuna­mi of rage from AIDS ac­tivists, law­mak­ers and pa­tients re­gard­ing its pric­ing pol­i­cy.

Im­age: Daniel O'Day at the hear­ing. C-SPAN
Tru­va­da — emtric­itabine/teno­fovir diso­prox­il fu­marate (TDF/FTC) — was ap­proved in 2004 to treat HIV. In 2012, it was sanc­tioned by the FDA as a pre­ven­ta­tive treat­ment or PrEP (pre-ex­po­sure pro­phy­lax­is), in which in­di­vid­u­als at high risk for HIV take med­i­cines dai­ly to low­er their chances of con­tract­ing the in­fec­tion. Ac­cord­ing to the CDC, dai­ly PrEP re­duces the risk of get­ting HIV via sex­u­al in­ter­course by more than 90%.
A coali­tion of HIV/AIDs ac­tivists — the PrEP4All Col­lab­o­ra­tion — es­ti­mates that few­er than 10% of at-risk in­di­vid­u­als in the Unit­ed States re­ceive Tru­va­da as PrEP, and in­fec­tion rates re­main high (rough­ly 38,700 Amer­i­cans be­came new­ly in­fect­ed with HIV in 2016, ac­cord­ing to US gov­ern­ment es­ti­mates) par­tic­u­lar­ly among peo­ple of col­or and men who have sex with men. Gilead sells Tru­va­da for PrEP at about $1,600 to $2,000 per month in the Unit­ed States, while gener­ic ver­sions are avail­able else­where for as lit­tle as $6 per month, ad­vo­ca­cy or­ga­ni­za­tion Health GAP said in its tes­ti­mo­ny to the com­mit­tee: "While un­der-uti­liza­tion of PrEP is caused by mul­ti­ple fac­tors, it is clear that price is a bar­ri­er that in­hibits broad ac­cess."
In March, the Yale Glob­al Health Jus­tice Part­ner­ship pub­lished a re­port that found CDC sci­en­tists were the first to de­ter­mine that the drugs Gilead's Tru­va­da com­pris­es could be used to pre­vent HIV trans­mis­sion. As such, the agency was grant­ed a patent in 2015 that cov­ers HIV PrEP with a com­bi­na­tion of emtric­itabine and teno­fovir diso­prox­il fu­marate, the two drugs that make up Tru­va­da. Two oth­er patents were grant­ed lat­er. The Yale analy­sis con­clud­ed that Tru­va­da ap­peared to in­fringe the CDC's patents for PrEP and that the US gov­ern­ment could as­sert the patents and seek mon­e­tary dam­ages.
"Gilead bore the risk and cer­tain­ly the vast ma­jor­i­ty of the cost of re­search and clin­i­cal stud­ies to demon­strate Tru­va­da's ef­fi­ca­cy and safe­ty as part of com­bi­na­tion HIV ther­a­py," a Gilead spokesper­son told End­points News last month. "The HHS patents on the drug's use for PrEP were filed more than a year af­ter the drug had been dis­cussed by sci­en­tists for PrEP, had been rec­om­mend­ed and even pre­scribed off-la­bel by physi­cians for pre­ven­tion of HIV in­fec­tions, and ap­peared in guide­lines pub­lished by the CDC and oth­er health care or­ga­ni­za­tions for post-ex­po­sure pro­phy­lax­is (PEP) and PrEP. As such, the gov­ern­ment did not in­vent PrEP, Tru­va­da or Tru­va­da for PrEP and its patents should not have been grant­ed."
O'Day on Thurs­day re­it­er­at­ed Gilead's po­si­tion on Tru­va­da's patents — in pre­pared tes­ti­mo­ny, he ref­er­enced in­stances in which sci­en­tists had re­searched use of the drug for PrEP, be­fore the CDC filed its patent ap­pli­ca­tion in 2006. Gilead has not chal­lenged the CDC patents be­cause the Fos­ter City, CA-based com­pa­ny val­ues the "col­lab­o­ra­tive re­la­tion­ship" with the agency, he told law­mak­ers.
In April, a cadre of US sen­a­tors in a let­ter to the US gov­ern­ment asked why Gilead was mar­ket­ing Tru­va­da for us­es patent­ed by the US gov­ern­ment. "Al­though Sec­re­tary Azar has stat­ed that ne­go­ti­a­tions are on­go­ing, Gilead has re­port­ed­ly reached no agree­ment with the gov­ern­ment that would al­low them to make use of these patent­ed meth­ods," they wrote. At the time, a Gilead spokesper­son told End­points News that there were "no on­go­ing ne­go­ti­a­tions be­tween Gilead and HHS with re­spect to the patents owned by the gov­ern­ment."
How­ev­er, a Wash­ing­ton Post re­port sug­gest­ed that the US De­part­ment of Jus­tice is re­view­ing the gov­ern­ment PrEP patent, cit­ing a source.
Gilead gen­er­at­ed glob­al Tru­va­da sales of near­ly $3 bil­lion last year, of which about $2.6 bil­lion came from the Unit­ed States. A gener­ic ver­sion of Tru­va­da is sold by My­lan $MYL in high-in­come Eu­ro­pean coun­tries and Aus­tralia, and the CDC is col­lect­ing a "small" roy­al­ty on those sales, af­ter the gener­ic drug­mak­er un­suc­cess­ful­ly chal­lenged the CDC patent in the Eu­ro­pean Patent Of­fice, STAT re­port­ed in April.
Ear­li­er this month, Gilead $GILD agreed to al­low one gener­ic drug­mak­er Te­va $TE­VA to be­gin sell­ing a copy­cat ver­sion of the drug by 2020 — about one year ahead of three oth­er com­pa­nies who have at­tempt­ed to launch their own ver­sions (Am­neal, Au­robindo and My­lan). A coali­tion of AIDS ac­tivists al­so dis­rupt­ed Gilead's an­nu­al gen­er­al meet­ing of share­hold­ers, with de­mands that Gilead stop ob­struct­ing ac­cess to Tru­va­da.
"Typ­i­cal­ly, with on­ly one gener­ic on the mar­ket, its price is on­ly set about 20% low­er than the brand name drug. Te­va can ex­pect to be­come PrEP4All's next tar­get if they don't launch their own pa­tient as­sis­tance pro­grams. This sweet­heart deal with Te­va is like­ly un­con­sti­tu­tion­al, as are the deals keep­ing the oth­er three gener­ics off the mar­ket un­til 2021," HIV ac­tivist and PrEP4All co-founder Pe­ter Sta­ley wrote in a Face­book post.
One day lat­er, Gilead notched a deal to pro­vide the CDC with up to 2.4 mil­lion bot­tles of the HIV-pre­ven­tion pill an­nu­al­ly for unin­sured Amer­i­cans at risk for HIV. The do­na­tion, which ex­tends up to 2030, will tran­si­tion to its im­proved HIV drug De­scovy if it is ap­proved for use as PrEP. At the time, Gilead ac­knowl­edged that on­ly about 200,000 of the es­ti­mat­ed 1.1 mil­lion Amer­i­cans at risk for HIV cur­rent­ly re­ceive Tru­va­da for PrEP.
On Thurs­day, Health GAP chas­tised the CDC deal:
Gilead's do­na­tion pro­gram is de­cep­tive and in­suf­fi­cient in sev­er­al ways. First, it pro­vides free TDF/FTC and sub­se­quent TAF/FTC for 200,000 unin­sured peo­ple, which is ad­mit­ted­ly use­ful, but Gilead will con­tin­ue to charge full price for the re­main­ing 800,000 to 900,000 el­i­gi­ble for PrEP. In essence, in terms of po­ten­tial mar­ket earn­ings, Gilead has of­fered a 20% price re­duc­tion off its list price of $20,000 per pa­tient per year. The net price for all PrEP users, es­pe­cial­ly af­ter they have been switched to the patent- and da­ta-pro­tect­ed TAF/FTC will be $16,000 per per­son per year times 800,000 users equals $12.8 bil­lion per year. Ad­di­tion­al­ly, Gilead will most cer­tain­ly re­ceive a ma­jor tax break on the do­na­tion val­ue of the do­nat­ed PrEP, which might al­so add as much as $1 bil­lion a year to their bot­tom line.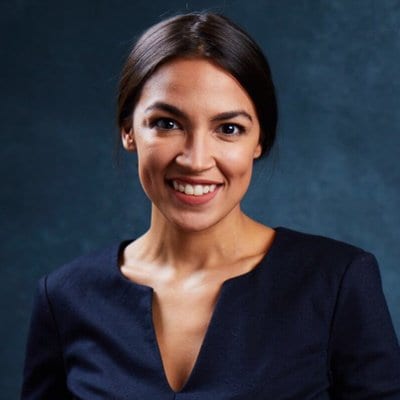 Alexan­dria Oca­sio-Cortez
At the hear­ing, O'Day em­pha­sized that since 2000, Gilead has spent $6 bil­lion on HIV/AIDS re­search, and has ef­fec­tive­ly rel­e­gat­ed the dis­ease from a death sen­tence to a man­age­able con­di­tion.
De­mo­c­ra­t­ic rep­re­sen­ta­tive Alexan­dria Oca­sio-Cortez told O'Day that the com­mit­tee wasn't out to ques­tion his char­ac­ter, but the in­cen­tive sys­tem in the Unit­ed States that has en­gen­dered the norm of as­tro­nom­i­cal drug pric­ing.
"I'm not here to vil­i­fy the work that you've done, be­cause you are re­spond­ing to set of in­cen­tives," she said. "You could re­sign to­day, and there will still be some­one that would oc­cu­py this seat, us­ing the same in­cen­tives, mak­ing the same de­ci­sions […] So this isn't about you, this is about the sys­tem of in­cen­tives that we have set up […] I don't blame you, I blame us."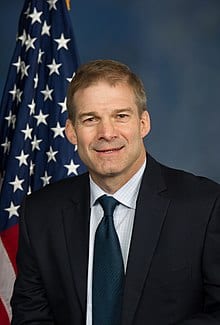 Jim Jor­dan
Mean­while, the rank­ing Re­pub­li­can on the com­mit­tee, Jim Jor­dan, ac­cused his De­mo­c­ra­t­ic col­leagues of cru­ci­fy­ing Gilead.
"Folks are alive to­day be­cause of the work you've done, and we're go­ing to beat you up," he said to O'Day.