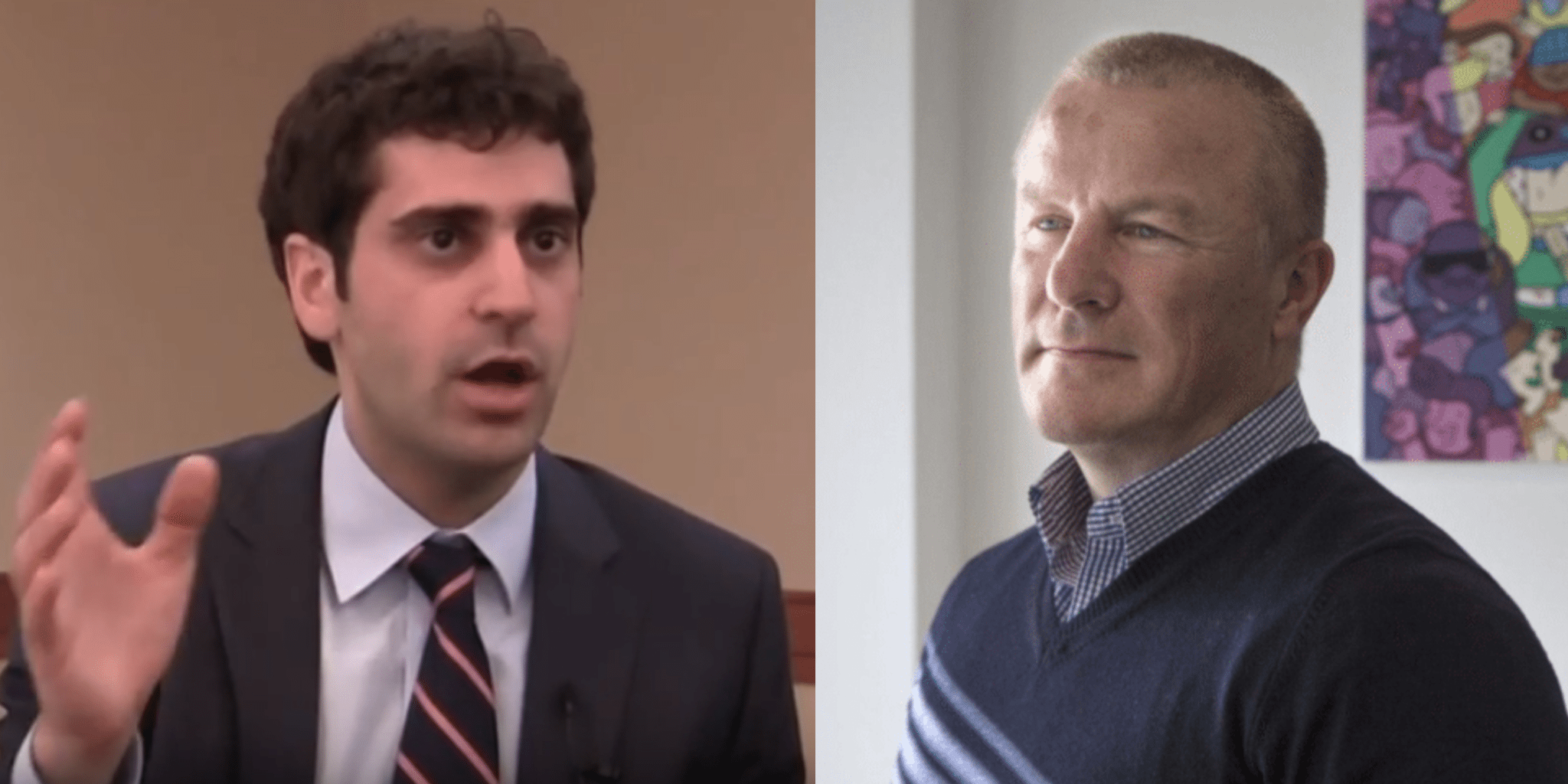 Un­der pres­sure to per­form, Wood­ford coun­ter­at­tacks against Sahm Ad­rangi's lat­est short as­sault
Feel­ing the heat now on his strug­gling funds, Neil Wood­ford has come out swing­ing against Sahm Ad­ran­gi and Ker­ris­dale Cap­i­tal, which re­cent­ly slammed one of his big biotech bets.
At an event in Lon­don, Wood­ford went on the at­tack against Ad­ran­gi, who bad­ly dam­aged Prothena $PR­TA with a blis­ter­ing at­tack on its lead drug, NEOD001, an AL amy­loi­do­sis drug.
Ac­cord­ing to Ker­ris­dale an­a­lysts, the Phase I/II study for this drug failed to show any promise. Point­ing to ex­pert — though un­named — fig­ures in the field, the da­ta from the loom­ing Phase IIb and Phase III stud­ies will prove the drug's worth­less­ness be­yond any doubt.
Wood­ford, an in­vestor in Prothena, begged to dif­fer, ac­cord­ing to a re­port from City­wire.
"Their job is to scare the mar­ket when the mar­ket is pre­pared to be scared. It doesn't mat­ter if what they said about Al­lied Minds and Prothena is to­tal­ly in­ac­cu­rate and un­sub­stan­ti­at­ed," he said. "What mat­ters is Bloomberg and oth­ers giv­ing them the oxy­gen of pub­lic­i­ty and hey presto there is a self-ful­filled prophe­cy and the share price falls."
Al­lied Minds has yet to re­cov­er from the drub­bing it took af­ter Ad­ran­gi fo­cused on the com­pa­ny in 2015, pre­dict­ing a 67% de­cline in the val­ue of what he felt was a heav­i­ly over­val­ued stock. And Ad­ran­gi took a big bite out of Prothena's mar­ket cap as well, as in­vestors peeled away af­ter the bru­tal short at­tack.
Wood­ford, though, has a va­ri­ety of soured in­vest­ments which have dogged his funds since he jumped out from In­vesco and raised bil­lions to in­vest in life sci­ences. North­west Bio $NWBO, for ex­am­ple, stum­bled in­to pen­ny stock sta­tus, wound­ing the Wood­ford group as its shares were beat­en up dur­ing a bull mar­ket.
A turn­around for Prothena — and Wood­ford — now rests on its up­com­ing da­ta. An­oth­er set­back for the Lon­don in­vestor won't do the rep he earned at In­vesco any good.
---
Im­age: Sahm Ad­ran­gi and Neil Wood­ford. end­points, Youtube/Opa­les­queTV