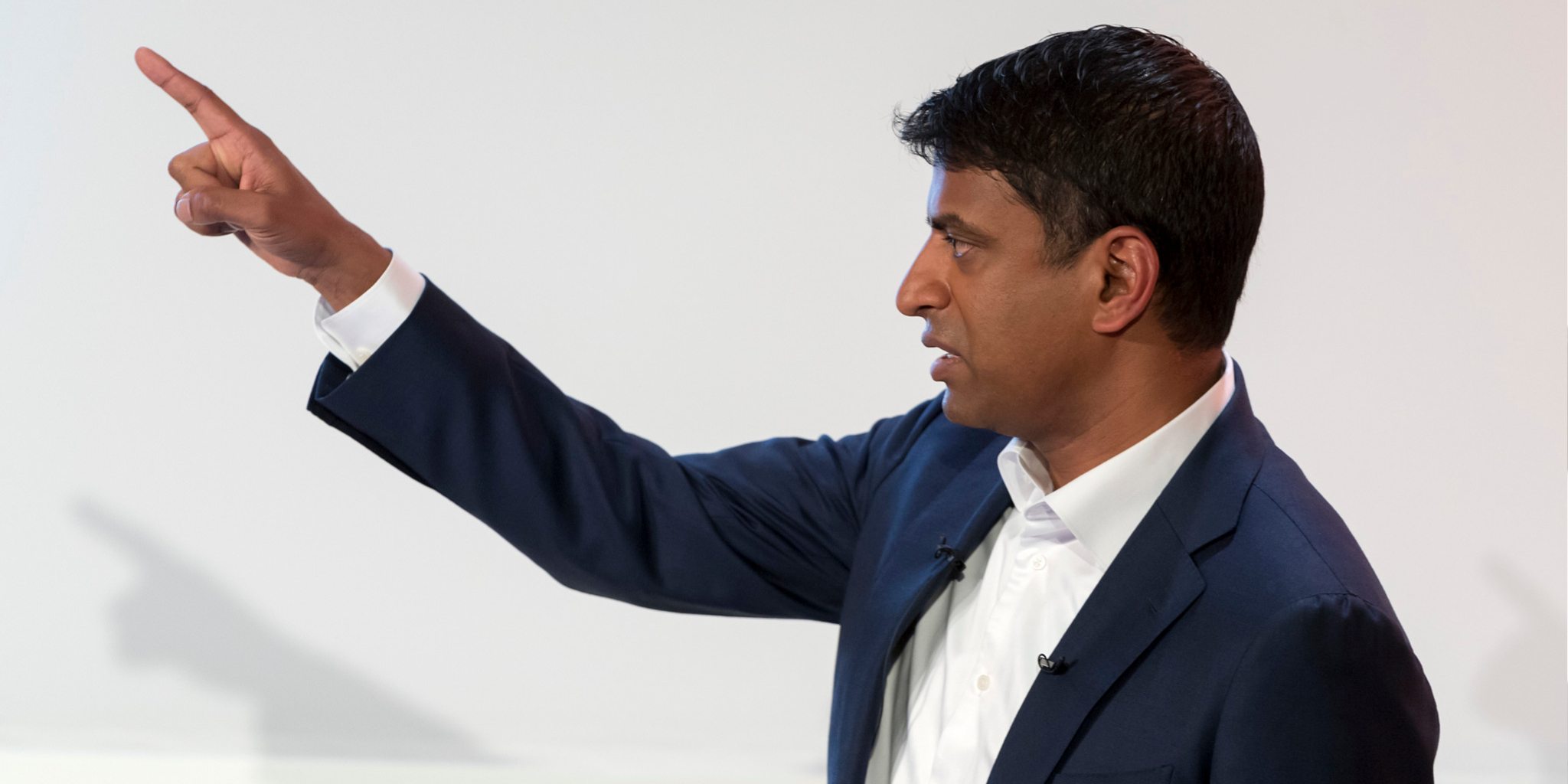 No­var­tis CEO Vas Narasimhan hits the brakes on US drug price hikes -- right af­ter tap­ping the gas
Pres­i­dent Don­ald Trump may not be get­ting the cas­cad­ing drug prices he promised, but he is hold­ing the line against any in­creas­es — at least for this year.
No­var­tis CEO Vas Narasimhan to­day joined Pfiz­er CEO Ian Read in promis­ing to put the brake on US drug price hikes. And that will add to the pres­sure on the rest of the ma­jor play­ers to do the same.
"We have vol­un­tar­i­ly pulled back on any fur­ther price in­creas­es this year," Narasimhan told re­porters dur­ing a con­fer­ence call to­day.
No­var­tis ap­par­ent­ly can af­ford it. A big Q2 beat es­ti­mates on the phar­ma gi­ant's num­bers, help­ing push its stock price up more than 2%. Narasimhan promised an­a­lysts that No­var­tis would hit the top of the range on its prof­it fore­cast for the year.
One rea­son for that pro­ject­ed per­for­mance may be be­cause No­var­tis just re­cent­ly raised prices on some of its prici­est drugs, as re­port­ed by Politi­co just days ago.
The price freeze ar­rives af­ter No­var­tis has been ham­mered on the ethics front for months in the wake of rev­e­la­tions that for­mer CEO Joe Jimenez had agreed to pay Trump's per­son­al at­tor­ney, Michael Co­hen, $1.2 mil­lion for a con­sult­ing con­tract. The com­pa­ny por­trayed the re­la­tion­ship as brief and in­con­se­quen­tial, on­ly agree­ing to pay out the mon­ey in month­ly al­lot­ments be­cause it was con­trac­tu­al­ly bound to do so.
But just days ago De­mo­c­ra­t­ic sen­a­tors who had been prob­ing the link out­lined months of con­tacts be­tween the ex-CEO and Co­hen, say­ing that the cur­rent ex­ec­u­tive crew in charge had mis­rep­re­sent­ed that re­la­tion­ship, which was con­tin­ued at least to last fall, which they said was ev­i­dence of the com­pa­ny's will­ing­ness to pay for in­flu­ence with the new ad­min­is­tra­tion.
No­var­tis, bunkered down now, kicked back against the ac­cu­sa­tions. But the com­pa­ny has had lit­tle suc­cess in clear­ing the air.
---
Im­age: Vas Narasimhan.