Un­de­terred by a pan­dem­ic, Gilde Health­care rais­es their largest fund yet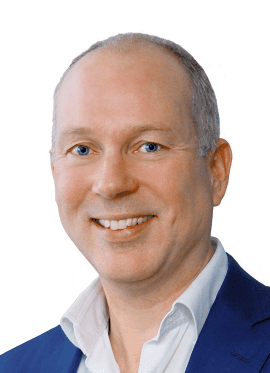 Pieter van der Meer, Gilde
When Pieter van der Meer start­ed rais­ing the cap­i­tal for Gilde Health­care's fifth fund in the wan­ing months of 2019, he had his eyes on a dif­fer­ent chain of events that could change the health­care sys­tem and per­haps even play to his firm's ad­van­tage: The US pres­i­den­tial elec­tion.
Since rais­ing their third fund in 2011, the 34-year-old Dutch firm had fo­cused on val­ue-based care. They chose late-stage biotechs that came up with new de­vices and de­liv­ery sys­tems for de-risked es­tab­lished com­pounds, and when they chose pre­clin­i­cal biotechs, they spoke with po­ten­tial phar­ma part­ners, pay­ers and reg­u­la­tors to ask where and at what prices the drug made sense. As the De­mo­c­ra­t­ic pri­ma­ry be­came a con­test over how to low­er health­care costs, it looked like a strat­e­gy that could pay off.
"With the chang­ing health­care sys­tem in the US and the elec­tions com­ing up," van der Meer, Gilde's gen­er­al part­ner, told End­points News, "we feel that we have a strat­e­gy that could be sound and pro­vides our com­pa­ny a com­pet­i­tive ad­van­tage go­ing for­ward."
To­day, Gilde un­veiled the fund: an over­sub­scribed, €416 mil­lion ($450 mil­lion) pot that more than dou­bles their pre­vi­ous record. The US pres­i­den­tial race, of course, has been es­sen­tial­ly on hold for a month as Covid-19 swept the globe and Amer­i­ca and Eu­rope have gone on se­mi-lock­down, sput­ter­ing the world econ­o­my with un­prece­dent­ed speed and caus­ing de­lays in once-steady clin­i­cal tri­al time­lines.
Gilde, though, says the pan­dem­ic's main im­pact on them and their fund is that they've had to hold dis­cus­sions and sign pa­per­work with in­vestors re­mote­ly. In fact, van der Meer said, they had a set goal of €350 mil­lion and a hard cap of €400 mil­lion be­fore de­cid­ing to lift for some long-sought in­vestors.
The fund on­ly clos­es this week, mean­ing those in­vestors — which in­clude a Eu­ro­pean buf­fet of Dan­ish and Bel­gian growth funds, The Nether­lands' Roy­al Philips and Rabo Cor­po­rate In­vest­ments, and Ger­many's Haniel and KfW Cap­i­tal — could've backed out. In­stead, he said, they told him their fund was more need­ed now than ever.
"The par­ties ob­vi­ous­ly had the op­por­tu­ni­ty to make up their minds un­til the last minute," van der Meer said. "None of the par­ties tried to wait."
Gilde fo­cus­es on an ar­ray of health­care fields. Their pre­vi­ous biotech in­vest­ments in­clude AM-Phar­ma, which to­day an­nounced a $176 mil­lion raise to bring their acute kid­ney in­jury treat­ment in­to a Phase III tri­al, and Pro­QR Ther­a­peu­tics, which un­veiled to­day pos­i­tive Phase I/II da­ta. They al­so in­vest­ed in In­phar­mat­i­ca — a bioin­for­mat­ics com­pa­ny ac­quired by Gala­pa­gos – Breath Ther­a­peu­tics, Evotec and San­taris.
Van de Meer said they are con­tin­u­ing to watch the US elec­tions close­ly and will con­tin­ue the ap­proach that un­der­gird­ed those in­vest­ments, par­tic­u­lar­ly the fo­cus on val­ue-based care. But they would al­so look in­to Covid-19 re­lat­ed op­por­tu­ni­ties as com­pa­nies con­tin­ue to ad­vance ther­a­peu­tics, vac­cines, di­ag­nos­tics and ways of mon­i­tor­ing pa­tients re­mote­ly.
That's al­ready be­gun, he said, but it will con­tin­ue long af­ter the worst of the Covid-19 cri­sis is over.
"That is hope­ful­ly go­ing to dis­ap­pear and be­come less of an is­sue," he said. "But there will be oth­er virus­es at­tack­ing the world pop­u­la­tion and all the plat­forms we are look­ing at have ap­pli­ca­tions in that space."