Un­fazed by Brex­it blues, UK biotech trade group cel­e­brates bois­ter­ous year of ven­ture dol­lars with record £1.1B to­tal
A record year of ven­ture in­vest­ing has float­ed UK's biotech boat, with the mon­ey flow in 2018 gush­ing over the £1 bil­lion mark for the first time.
A to­tal of £1.1 bil­lion was raised thanks to a boom in late-stage fi­nanc­ings, ac­cord­ing to the lat­est re­port from the UK BioIn­dus­try As­so­ci­a­tion and Phar­ma In­tel­li­gence. While seed fund­ing stayed flat at £27 mil­lion and A rounds nabbed a col­lec­tive £213 mil­lion, it was Se­ries B and post-B fi­nanc­ings that de­liv­ered the most im­pres­sive num­bers at £393 mil­lion and £480 mil­lion, re­spec­tive­ly.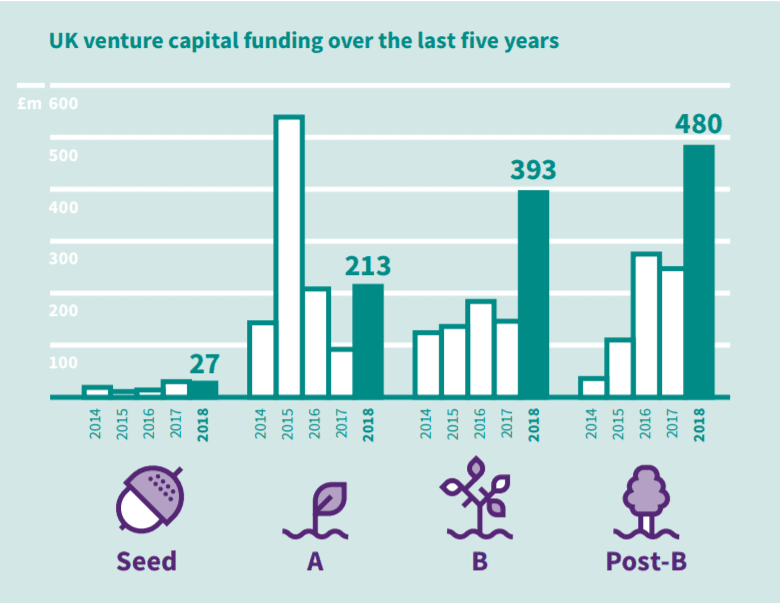 To put this in­to per­spec­tive, the BIA es­ti­mates that biotechs around the world raised a to­tal of £16.5 bil­lion from pri­vate and ven­ture sources. The US ab­sorbed the li­on's share at £11.1 bil­lion, main­ly due to out­sized roles played by three biotech hubs, while Eu­rope pock­et­ed £2.6 bil­lion. The in­flux of cash in­to the UK means it's now the fifth most at­trac­tive re­gion for biotech in­vest­ment, wrote Mike Ward of Phar­ma In­tel­li­gence, fol­low­ing San Fran­cis­co (£3.6 bil­lion), Mass­a­chu­setts (£3.4 bil­lion), Chi­na (£2.0 bil­lion) and San Diego (£1.6 bil­lion).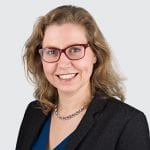 Julie Sim­monds
"The sig­nif­i­cant in­crease in mid and late-stage fi­nanc­ings shows a con­tin­ued ma­tur­ing of the sec­tor and strong in­ter­est from in­vestors in UK sci­ence," Julie Sim­monds, an eq­ui­ty re­search an­a­lyst with Pan­mure Gor­don, wrote in the re­port. "It al­so re­flects the fact that UK com­pa­nies are choos­ing to re­main pri­vate for longer."
What's lur­ing in­vestors to a coun­try that, while es­tab­lished in sci­ence with pres­ti­gious in­sti­tu­tions and com­pa­nies in the Gold­en Tri­an­gle, is caught up in a chaot­ic (and ac­cord­ing to End­points News' read­ers, harm­ful) de­par­ture from the Eu­ro­pean Union?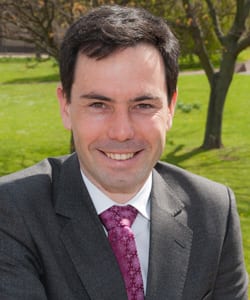 Steve Bates
It has to do with the UK's "ex­per­tise in ge­nomics, cell and gene ther­a­pies, an­timi­cro­bial re­search and en­gi­neer­ing bi­ol­o­gy," ac­cord­ing to BIA CEO Steve Bates. A pair of gene ther­a­py com­pa­nies — Or­chard Ther­a­peu­tics and Free­line Ther­a­peu­tics — claimed three of the top five ven­ture deals high­light­ed in the re­port, with the rest go­ing to Benev­o­len­tAI and genome se­quenc­ing com­pa­ny Ox­ford Nanopore.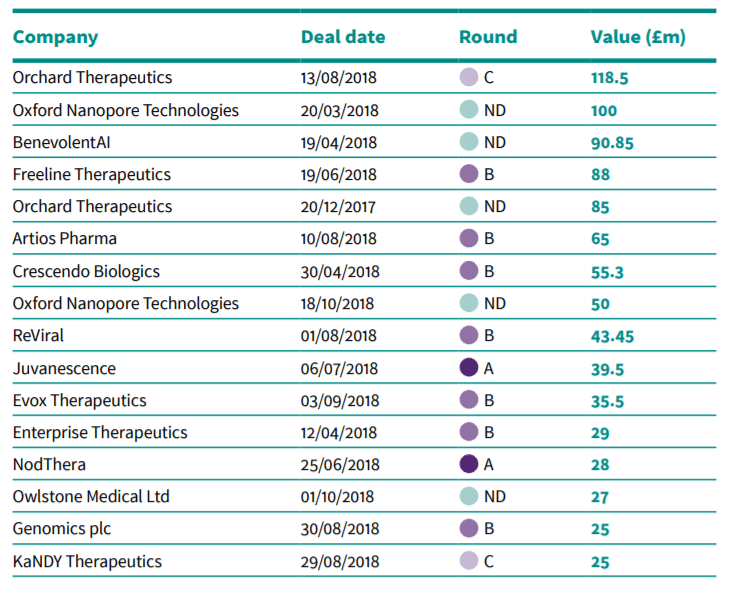 Or­chard is al­so the poster child for pub­lic fi­nanc­ing here, hav­ing fol­lowed up its two pri­vate rounds with a quick £177.75 mil­lion IPO. Its suc­cess on the Nas­daq along­side Au­to­lus sug­gests "greater in­vestor ap­petite" in the US com­pared to Eu­rope, so­lid­i­fy­ing Nas­daq's sta­tus as the ex­change of choice for UK biotechs to go pub­lic or raise fol­low-on fi­nanc­ing.
All told, £658 mil­lion was raised in fol­low-on fi­nanc­ing, with £381 mil­lion com­ing from the Nas­daq — more than AIM and LSE com­bined.
Mean­while M&A was rel­a­tive­ly mut­ed con­sid­er­ing that the cheap British pound low­ered the val­ue of UK as­sets. BIA count­ed 15 deals, in­clud­ing med­ical de­vice and vet­eri­nary med­i­cine com­pa­nies.
As the EMA moves out of its long­time Lon­don abode and the British drug reg­u­la­tor rush­es to put its own re­view sys­tem in place, the re­port spells an op­ti­mistic fu­ture for UK biotech.
"The cap­i­tal will be there," com­ment­ed Tim Hames, di­rec­tor gen­er­al of the British Pri­vate Eq­ui­ty & Ven­ture Cap­i­tal As­so­ci­a­tion. "Do we have the pa­tience is the key ques­tion."
---
Graph­ics: "Con­fi­dent cap­i­tal: back­ing UK biotech," Jan­u­ary 2019 re­port. BIA, In­for­ma Phar­ma In­tel­li­gence