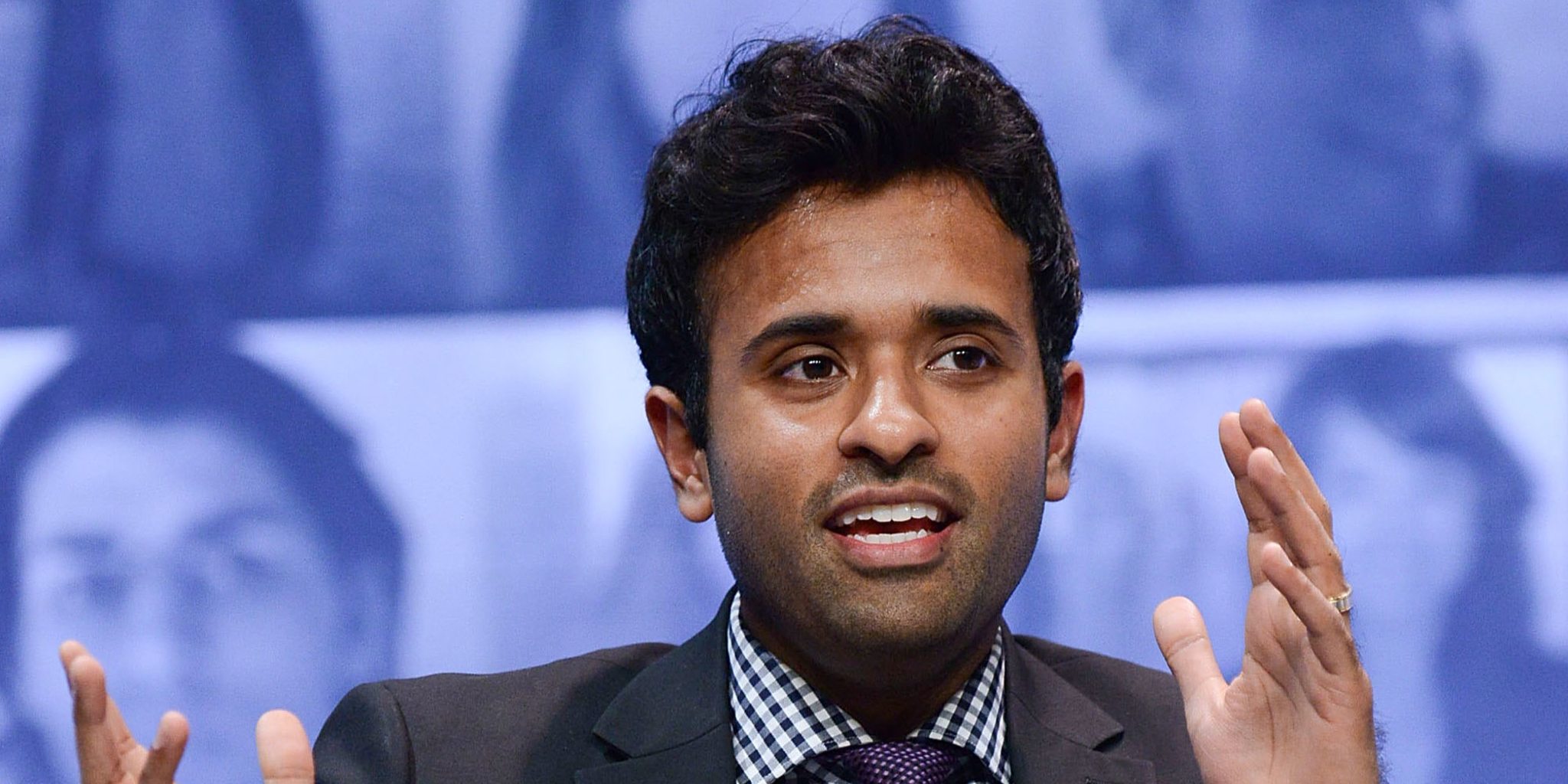 Uni­corn hunter Vivek Ra­maswamy has cooked up a new deal with As­traZeneca. But what is it?
Some­thing's cook­ing at Vivek Ra­maswamy's Roivant Sci­ences. We just can't say ex­act­ly what it is.
This morn­ing Ra­maswamy put out word that he's bagged an ex­per­i­men­tal drug from As­traZeneca. He's just not say­ing pub­licly what it is, where it's po­si­tioned in the clin­ic or, for now, how it fits in­to the pipelines at the Roivant com­pa­nies.
Here's what we do know.
As­traZeneca has hand­ed over glob­al rights to an un­spec­i­fied drug "out­side of As­traZeneca's main ther­a­py ar­eas" for an un­spec­i­fied deal pack­age. In a state­ment, Ra­maswamy said this was the first such deal he's done with As­traZeneca and he hopes for many more to fol­low.
In the ab­sence of clar­i­ty, I'll fill in with some spec­u­la­tive analy­sis.
As­traZeneca has been sell­ing off a whole line of non-core drug as­sets in the last cou­ple of years. The pri­ma­ry fo­cus has been to gar­ner some ad­di­tion­al rev­enue as the com­pa­ny looks to pull off a ma­jor turn­around, which is still far from fin­ished. And the phar­ma gi­ant has been will­ing to get cre­ative about stay­ing fo­cused on can­cer and a few key ar­eas. A few years ago, CEO Pas­cal So­ri­ot de­cid­ed to spin out an un­want­ed R&D group fo­cused on an­tibi­otics and fund­ed the A round when he couldn't find a buy­er.
Ra­maswamy, mean­while, has made a busi­ness out of pick­ing up shelved as­sets in bio­phar­ma pipelines around the world, spin­ning them out in­to new com­pa­nies. His first deal was for an Alzheimer's drug from Glax­o­SmithK­line, which he bagged for on­ly $5 mil­lion and used to launch the first of his vants, Ax­o­vant $AX­ON.
It turns out, though, that that drug was worth even less, fail­ing a Phase III and putting a cloud over Roivant's strat­e­gy even though there are now 6 com­pa­nies op­er­at­ing un­der the um­brel­la group. The group al­so in­cludes the new Data­vant, which was set up to find new drugs in the pipeline to las­so.
Ra­maswamy has raised close to $2 bil­lion — in­clud­ing a re­cent $1.1 bil­lion from Soft­Bank — so he has plen­ty of cash to gam­ble with. And new deals now, along with new com­pa­nies — and the promi­nent bio­phar­ma ex­ecs he likes to re­cruit like David Hung and Lynn Seely — will help re­fo­cus at­ten­tion af­ter the big set­back in Alzheimer's.
Ra­maswamy is not shy about pro­mot­ing his biotechs and the deals he does, but he sticks to his own sched­ule–or per­haps in this case with As­traZeneca's wish­es.
---
Im­age: Vivek Ra­maswamy Get­ty