Unit­ed Ther­a­peu­tics bags ri­val SteadyMed for a bar­gain base­ment deal worth up to $216M, elim­i­nat­ing patent threat
Unit­ed Ther­a­peu­tics $UTHR CEO Mar­tine Roth­blatt won't be look­ing over her shoul­ders as a po­ten­tial ri­val to Unit­ed's lead drug makes its way through an FDA re­view, bat­tling over her patents. She bought it in­stead.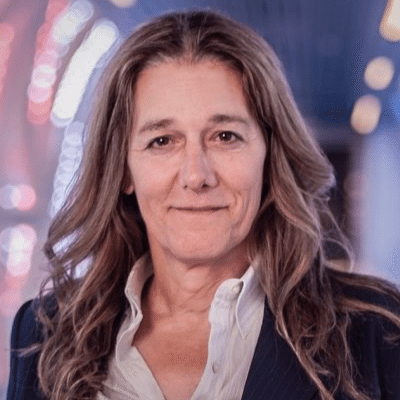 Mar­tine Roth­blatt
Unit­ed this morn­ing hand­ed out a nice pre­mi­um to ac­quire lit­tle SteadyMed $STDY, pay­ing $4.46 for a stock that closed Fri­day at $2.65 with a mar­ket cap of $70 mil­lion. Unit­ed will al­so hand over an­oth­er $2.63 a share based on their progress in scor­ing an ap­proval for SteadyMed's drug/de­vice com­bo for pul­monary ar­te­r­i­al hy­per­ten­sion, which us­es a re­for­mu­la­tion of Unit­ed's Re­mod­ulin. The to­tal val­ue of the deal — in­clud­ing the con­tin­gency pay­ment — stretch­es up to $216 mil­lion.
That's a bar­gain.
SteadyMed has been pa­tient­ly work­ing through a sting­ing refuse-to-file re­jec­tion from the FDA last sum­mer, set­ting back plans to launch Trevyent. But they en­dured. The com­pa­ny sat down with reg­u­la­tors and worked out a plan to sat­is­fy some ad­di­tion­al da­ta de­mands, look­ing to field a "re­peat of in vit­ro De­sign Ver­i­fi­ca­tion test­ing on the fi­nal to-be-mar­ket­ed Trevyent prod­uct, sup­port­ed by phar­ma­co­ki­net­ic mod­el­ling and Process Val­i­da­tion."
At the same time, lit­tle SteadyMed has been fight­ing a suc­cess­ful bat­tle to in­val­i­date Unit­ed's cru­cial '393 patent for the ac­tive in­gre­di­ent in Re­mod­ulin, Ty­va­so and Oren­itram. The buy­out would pre­sum­ably put an end to that fight. Re­mod­ulin made $670 mil­lion last year, more than a third of its $1.7 bil­lion in rev­enue. Tre­pros­tinil ac­counts for the li­on's share of its cash flow.
SteadyMed out­lined plans for a come­back ap­pli­ca­tion lat­er this year, but its stock re­mained in the base­ment, al­low­ing Unit­ed to scoop it up cheap.