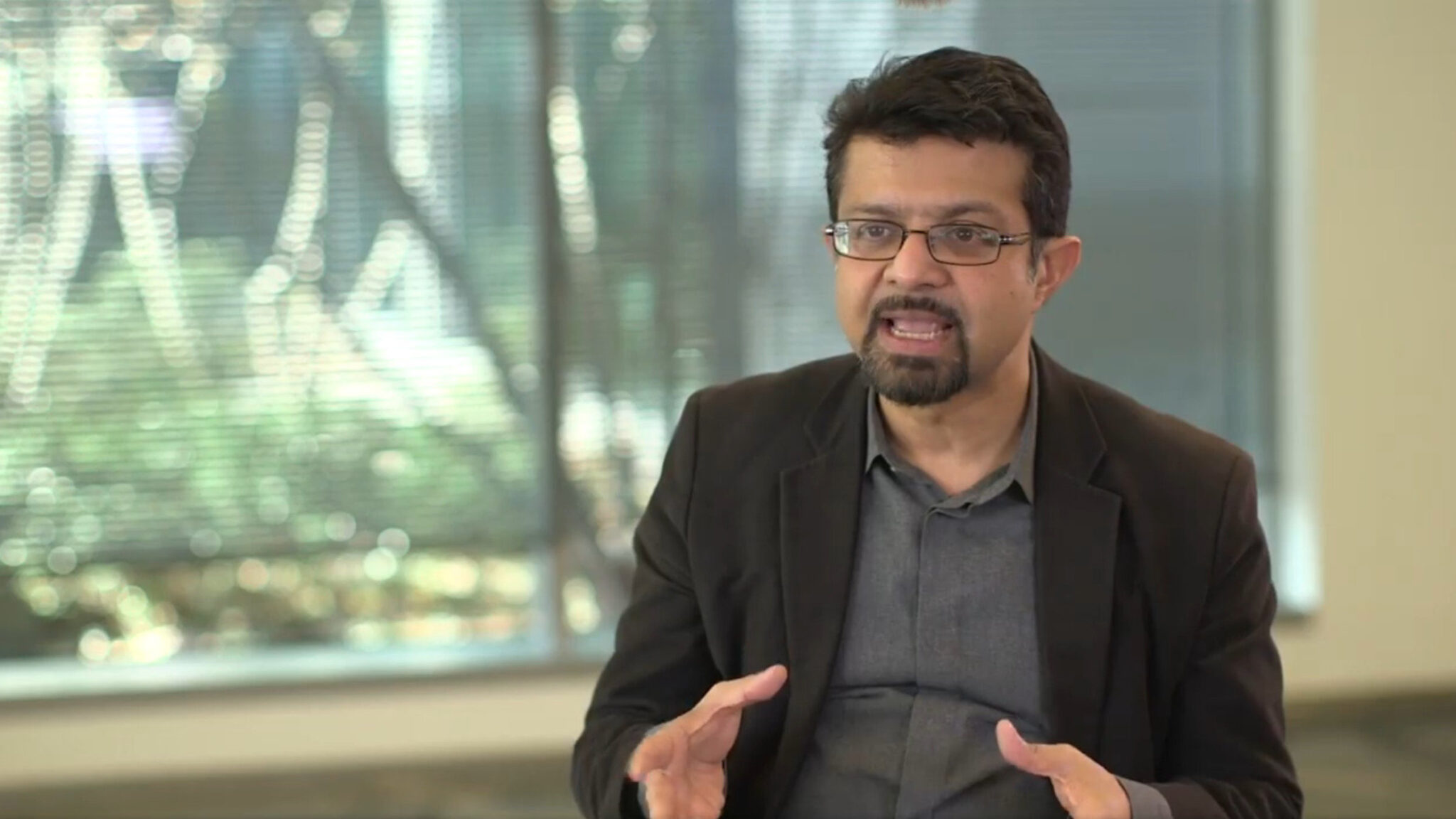 Anirvan Ghosh, Unity CEO (via Facebook)
Uni­ty finds it­self with a fi­nite amount of cash as new da­ta pro­vide a ray of hope for in­vestors
It has not been an easy road for the an­ti-ag­ing start­up Uni­ty Biotech­nol­o­gy. From staff cuts to a lead pro­gram loss, the com­pa­ny has run in­to sev­er­al ob­sta­cles on its jour­ney, but their lat­est news points to both the per­ils and po­ten­tial ahead.
In the biotech's Q2 re­sults on Fri­day, the com­pa­ny re­vealed it has on­ly enough cash to fund its op­er­a­tions through the first quar­ter of next year, with post­ed re­sults show­ing that Uni­ty had $64.5 mil­lion in cash and mar­ket se­cu­ri­ties at the end of the quar­ter. This is com­pared to the $79.2 mil­lion the biotech had at the end of March. The com­pa­ny al­so had an op­er­at­ing loss of $12.3 mil­lion for the quar­ter as well.
End­points News reached out to Uni­ty about the sit­u­a­tion but has not re­ceived a re­sponse by press time and will up­date ac­cord­ing­ly.
The com­pa­ny price $UBX dropped in­to the pen­ny stock range ear­li­er this year and has been gy­rat­ing in and out since. How­ev­er, da­ta re­leased this morn­ing are bring­ing bet­ter news for in­vestors, push­ing the stock price up by more than 100% Fri­day morn­ing.
And that may help pave the way to bring­ing in more cash, if they can fol­low the road to a fol­low-on.
The com­pa­ny post­ed 12- and 18-week da­ta from its Phase II BE­HOLD study of UBX1325, a senolyt­ic Bcl-xL in­hibitor, in pa­tients with di­a­bet­ic mac­u­lar ede­ma (DME). UBX1325 was one of the ma­jor fo­cus­es of the com­pa­ny af­ter its lead can­di­date flopped in 2020.
At 18 weeks, af­ter a sin­gle in­jec­tion of UBX1325, the change in pa­tients' best cor­rect­ed vi­su­al acu­ity (BC­VA) was an in­crease of 6.1 ET­DRS let­ters, rep­re­sent­ing an im­prove­ment of +5.0 ET­DRS let­ters com­pared to sham-treat­ed sub­jects and a val­ue of P= 0.0368. The da­ta al­so showed that pa­tients treat­ed with UBX1325 main­tained a cen­tral sub­field thick­ness (CST) com­pared to sham-treat­ed pa­tients who demon­strat­ed pro­gres­sive wors­en­ing of CST.
Pa­tients treat­ed with a sin­gle in­jec­tion of UBX1325 for 12 weeks had a mean im­prove­ment in BC­VA of +4.7 ET­DRS let­ters from base­line com­pared to +1.3 ET­DRS let­ters in sham-treat­ed pa­tients, lead­ing to a val­ue of p=0.1148.
"The vi­sion gains ob­served are greater than what has been pre­vi­ous­ly re­port­ed with the stan­dard of care in sim­i­lar pa­tient pop­u­la­tions, and the dura­bil­i­ty of ef­fect sug­gests that UBX1325 could ad­dress the large un­met need for longer-last­ing, dis­ease-mod­i­fy­ing treat­ments for pa­tients with DME. These da­ta rep­re­sent an im­por­tant and ex­cit­ing step in val­i­dat­ing the senolyt­ic ther­a­peu­tic con­cept that is core to UNI­TY's plat­form," said Uni­ty CEO Anir­van Ghosh.
The com­pa­ny is bull­ish on the find­ings and is forg­ing ahead with more stud­ies for UBX1325 for now.
This pos­i­tive news is a wel­come re­prieve af­ter sev­er­al re­cent set­backs for Uni­ty.
In 2020, af­ter the com­pa­ny saw mas­sive in­vest­ments from names such as Jeff Be­zos, Pe­ter Thiel and Bob Nelsen, its Phase II study test­ing whether their lead drug UBX0101 could al­le­vi­ate pain in peo­ple with os­teoarthri­tis of the knee showed vir­tu­al­ly no dif­fer­ence in pa­tients on the place­bo arm. This re­sult­ed in a 30% cut in the biotech's staff and Nelsen's even­tu­al de­par­ture, and the com­pa­ny piv­ot­ed to oph­thal­mol­o­gy and neu­rol­o­gy.
At the start of this year, the com­pa­ny sliced away an­oth­er 50% of its work­force, pri­mar­i­ly in its dis­cov­ery re­search unit, to stretch its cash in­to 2023.