Up­dat­ed In­cyte com­bo da­ta for epaca­do­stat/Keytru­da look promis­ing
In­cyte this morn­ing teed up a fresh look at da­ta from its ear­ly-stage study of its close­ly watched IDO1 drug epaca­do­stat com­bined with Mer­ck's PD-1 check­point ther­a­py Keytru­da. And the up­date — a lit­tle more than week af­ter the first pre­lim­i­nary da­ta were re­port­ed — is en­cour­ag­ing some an­a­lysts to an­tic­i­pate a suc­cess for its piv­otal tri­al of the im­munother­a­py duo, which is now un­der­way.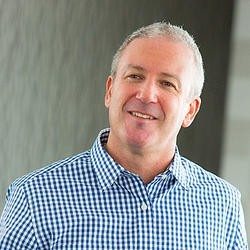 Steven Stein, In­cyte CMO
In the lead up to the big ES­MO meet­ing this week­end, in­ves­ti­ga­tors for In­cyte $IN­CY say that they tracked pro­gres­sion-free sur­vival rates of 74 per­cent and 57 per­cent af­ter 6 months and 12 months. The study has not yet ma­tured enough for the re­searchers to pin down a me­di­an PFS rate. But the com­plete re­sponse rate has in­creased slight­ly to 26%.
In a state­ment, In­cyte not­ed:
The ob­jec­tive re­sponse rate (ORR) and dis­ease con­trol rate (DCR) re­mained con­sis­tent with the pre­vi­ous­ly pub­lished ab­stract da­ta, at 58 per­cent (12 months) and 74 per­cent (6 months), re­spec­tive­ly. All re­spons­es are con­firmed and on­go­ing (me­di­an fol­low-up among re­spon­ders 56 plus [range of 46 to 90 plus] weeks).
RBC's Simos Sime­oni­dis of­fered a quick thumbs up on the re­sults this morn­ing, not­ing that the da­ta look good com­pared to ri­val com­bi­na­tions. He ticked off rea­sons for op­ti­mism:
1) af­ter three more months of fol­low-up, since the March 28th da­ta cut­off of the ab­stract, the PFS was not reached; this in­creas­es our con­fi­dence that the com­bo of epaca­do­stat+pem­bro will end up with mPFS that will be su­pe­ri­or of the ipi+ni­vo com­bo (mPFS 11.5 months); 2) the 12- and 6-month PFS dis­cussed in the poster of 57% and 74%, re­spec­tive­ly, com­pare fa­vor­ably with the re­spec­tive PFS of re­sults from tri­als of oth­er im­munother­a­py reg­i­mens; 3) the re­sponse rate re­mained ro­bust and steady, in­clud­ing an ad­di­tion­al pa­tient whose PR be­came a CR; all this while the re­spons­es re­mained durable; 4) 83% (5/6) of melanoma pa­tients treat­ed with 100mg or more of epaca­do­stat were re­spon­ders; 5) the safe­ty of the com­bi­na­tion re­mained be­nign, both in terms of num­bers (19% G3/4) and in terms of types of TEAEs. There are da­ta in the poster about re­spons­es in ad­di­tion­al tu­mors, in­clud­ing lung and kid­ney; how­ev­er, we have a hard­er time hav­ing as strong an opin­ion on them, giv­en the small num­ber of pa­tients test­ed in each tu­mor type. Our key take­away is that epaca­do­stat is a very ac­tive and safe agent in melanoma and this da­ta pre­sen­ta­tion ap­pears to con­firm/re­in­force the com­pa­ny's de­ci­sion to move in­to the Phase III set­ting.
In­cyte has been run­ning Phase I and Phase II stud­ies of the com­bo in a range of tu­mor types. It launched the Phase III piv­otal tri­al in June, with plans to re­port da­ta in 2018.
These kinds of com­bi­na­tion stud­ies in­volv­ing check­point drugs have be­come all the rage in the on­col­o­gy field. In­cyte in par­tic­u­lar, though, has been busi­ly part­ner­ing with a va­ri­ety of drugs, spurring high hopes that it's get­ting clos­er to the mar­ket with a lead­ing IDO1 drug. The ther­a­py tar­gets a mech­a­nism used by can­cer cells to avoid an im­mune sys­tem at­tack, and a com­bo with a check­point would seem to of­fer a one-two punch al­low­ing a full-on im­mune re­sponse to can­cer cells.
"We are ex­cit­ed to share fur­ther da­ta with ad­di­tion­al fol­low-up from the Phase 1 por­tion of the ECHO-202 study," said Steven Stein, In­cyte's chief med­ical of­fi­cer, in a state­ment. "The durable re­spons­es seen in pa­tients with treat­ment-naïve ad­vanced or metasta­t­ic melanoma reaf­firm the ac­tiv­i­ty of this im­munother­a­py com­bi­na­tion, and we look for­ward to the read-out of ECHO-301, the on­go­ing, piv­otal Phase III tri­al."