Up­start Ex­pan­sion bags a $55M launch round to join the hunt for RNA-tar­get­ing small mol­e­cules
Ar­rakis isn't the on­ly biotech start­up look­ing to de­vel­op RNA-tar­get­ed small mol­e­cule drugs. Now they have a ri­val in Ex­pan­sion Ther­a­peu­tics, a San Diego-based biotech with R&D roots in the lab of Scripps' Matthew Dis­ney, who's had a long­time in­ter­est ex­plor­ing the field.
Ex­pan­sion is hav­ing a com­ing out par­ty this morn­ing, cel­e­brat­ing a sub­stan­tial $55.3 mil­lion launch round from some A-list in­vestors: 5AM Ven­tures and Klein­er Perkins led the round, with help from No­var­tis Ven­ture Fund, and Sanofi Ven­tures as well as par­tic­i­pa­tion from RA Cap­i­tal Man­age­ment and Alexan­dria Ven­ture In­vest­ments.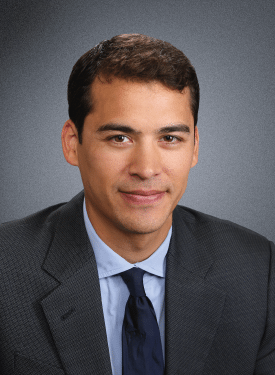 Kevin For­rest
The com­pa­ny was seed­ed by 5AM and Sanofi Ven­tures and in­cu­bat­ed in 5AM's 4:59 Ini­tia­tive.
Kevin For­rest, a for­mer 5AM prin­ci­pal who went on to help launch San Diego-based Cidara with Jeff Stein, has the CEO job at the new ven­ture. It's a plat­form tech with a va­ri­ety of ap­pli­ca­tions, but For­rest says the ini­tial fo­cus is on ex­pan­sion re­peat dis­or­ders, with a set of 30 ge­net­ic dis­eases they could go af­ter.
That in­cludes my­oton­ic dy­s­tro­phy type 1, or DM1, one of the most com­mon types of adult on­set mus­cu­lar dy­s­tro­phies, says For­rest, who stud­ied RNA for his PhD.
Ar­rakis' team un­der Michael Gilman and Russ Pet­ter — which lined up new IP from Penn's David Chenoweth just weeks ago — may have been the first to emerge from stealth mode look­ing to do this, with an un­der­ground op­er­a­tion dat­ing back to 2015, but For­rest ar­gues that Dis­ney (no re­la­tion to the fa­mous Dis­neys) and his col­leagues in their Jupiter, FL lab were out there first, with the largest body of suc­cess­ful pre­clin­i­cal work to boast about.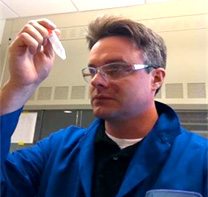 Matthew Dis­ney
"I would ar­gue that Matt's the clear sci­en­tif­ic leader," says For­rest, cit­ing the sci­en­tist's pub­lished work in peer re­viewed jour­nals.
That may be some­what aca­d­e­m­ic at this point, though, as both com­pa­nies have a ways to go be­fore they can be­gin to start test­ing their drugs in hu­mans. But Ar­rakis hasn't over­looked the same field of rare ge­net­ic con­di­tions that at­tract­ed Ex­pan­sion, list­ing them as one of sev­er­al top R&D fo­cus­es.
For­rest stead­fast­ly de­clines to even sug­gest how long it could be be­fore their first treat­ment will start a hu­man study, or how long the round will last.
Right now the staff is about 12 peo­ple, af­ter 5AM and Sanofi seed­ed it for the first year of its ex­is­tence. You can dou­ble that num­ber with se­nior ad­vis­ers, says the CEO, and you can look for the staff to just about dou­ble over the next year.