Up­start Oys­ter Point has big plans for dis­rupt­ing the oph­thal­mol­o­gy space, but you'll have to wait for the de­tails
Tech­ni­cal­ly, Oys­ter Point Phar­ma­ceu­ti­cals is com­ing out of stealth mode to­day with a $22 mil­lion A round from NEA and Ver­sant that will fi­nance a pair of mid-stage stud­ies for re­pur­posed drugs which have been in-li­censed for the launch. But the full sto­ry on the San Fran­cis­co-based biotech is go­ing to have to wait a bit be­fore the ex­ecs in­volved can ful­ly re­veal their plans.
Part of their plan, though, in­volves hir­ing staff.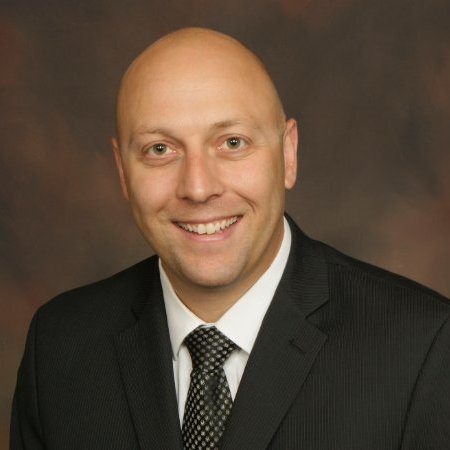 Jeff Nau
"Right now there is one em­ploy­ee," says a cheer­ful Jeff Nau, the CEO. "And you are talk­ing to him."
Nau, who left Oph­thotech as it was in the process of strik­ing out in three Phase III stud­ies for their lead drug, will now start as­sem­bling a small team of less than 10 for what's ahead. And while things have to re­main hush-hush for now on just what the com­pa­ny plans to put in­to Phase II — there's no rea­son to tip off po­ten­tial ri­vals at this point — the first mid-stage tri­al is set to launch in a loom­ing Q1 of 2018.
Be­ing dis­creet about the drugs right now, though, doesn't mean that Nau can't talk up the biotech's am­bi­tions.
"If you look across the land­scape" in oph­thal­mol­o­gy, he says, you'll see a lot of drugs look­ing to ad­dress the symp­toms of the chron­ic, in­flam­ma­to­ry ail­ments that cause dry eye and more. Oys­ter Point's goal is to pro­duce nat­ur­al tears to fix the root cause of one com­mon eye dis­ease suf­fered by mil­lions, while build­ing a pipeline of clear­ly dif­fer­en­ti­at­ed ther­a­pies for oc­u­lar sur­face dis­eases. They want to own that big niche. And Nau has a pair of the best known ven­ture groups in the in­dus­try to back him up as they lay the foun­da­tion for end of Phase II meet­ings with the FDA while map­ping plans for Phase III.
That's not too shab­by for a biotech you like­ly nev­er heard of be­fore.
The eye has be­come a hot tar­get in drug de­vel­op­ment, in part be­cause it's a close­ly con­tained or­gan, which can in­spire care­ful­ly fo­cused ther­a­pies.
To guide the way, Oys­ter Point al­so has a sci­en­tif­ic board that Nau says has im­pres­sive cre­den­tials. But, if he told me who they were right now, he'd prob­a­bly give away some of those se­crets he wants to hold on to for a few more months, as the Phase II stud­ies get un­der­way.
Stealth has now giv­en way to se­mi-stealth at Oys­ter Point. To be con­tin­ued….