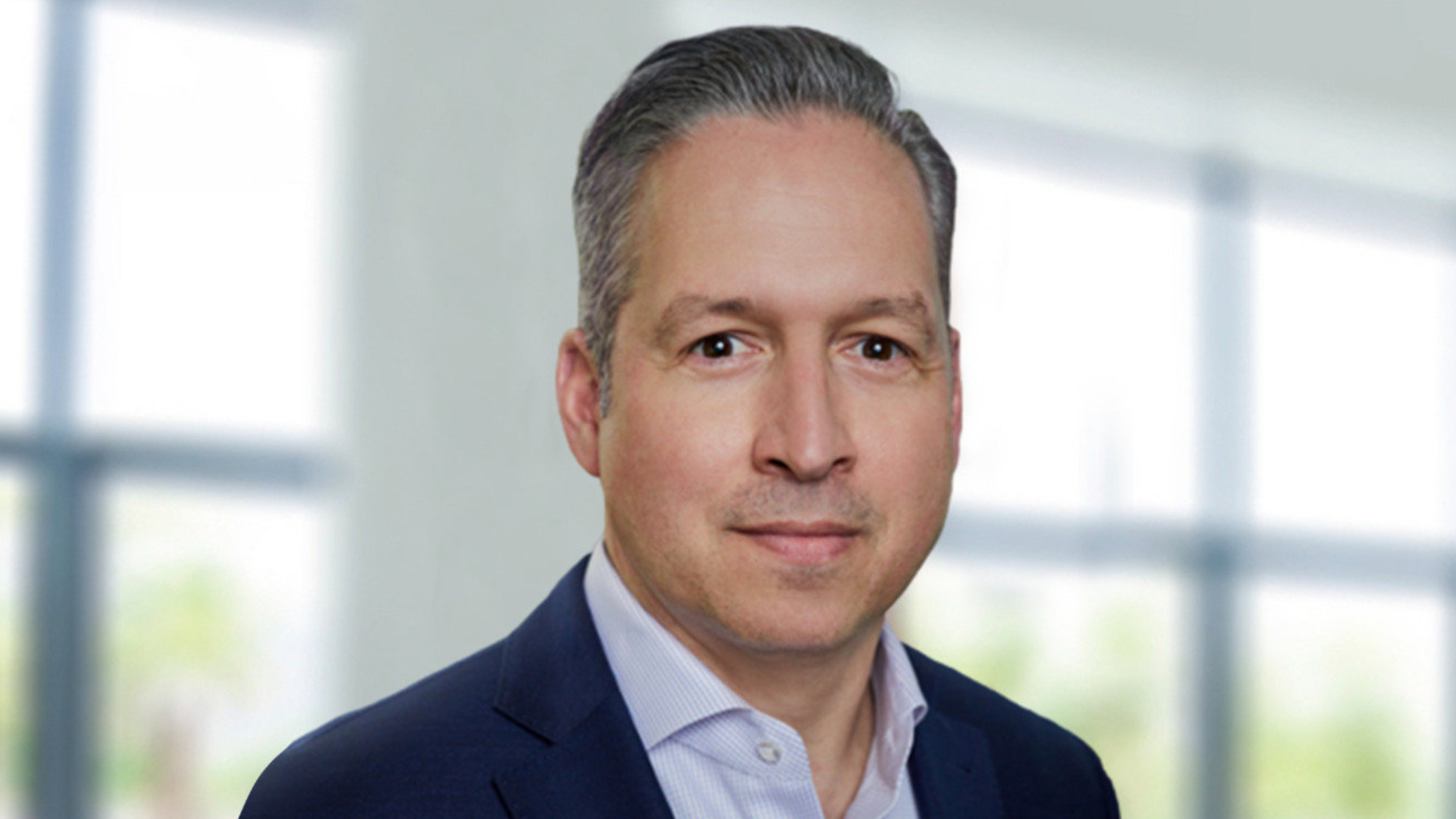 Jim Robinson, Urovant CEO
Urovant hops across the pond, out-li­cens­ing over­ac­tive blad­der drug to Pierre Fab­re for $75M
Urovant Sci­ences, the for­mer sub­sidiary of Vivek Ra­maswamy's Roivant Sci­ences, is branch­ing out across the At­lantic in a new li­cens­ing deal.
The Cal­i­for­nia biotech and French multi­na­tion­al phar­ma and cos­met­ics com­pa­ny Pierre Fab­re joint­ly an­nounced Tues­day that they are pair­ing up, with Urovant giv­ing Pierre Fab­re the rights to reg­is­ter and com­mer­cial­ize over­ac­tive blad­der drug vibegron, known as Gemte­sa in sev­er­al mar­kets, in­clud­ing the en­tire EU, Ice­land, Liecht­en­stein, Nor­way, the UK and Switzer­land. The deal al­so in­cludes a few op­tion ter­ri­to­ries which, ac­cord­ing to a state­ment, in­clude "French-speak­ing coun­tries of Sub-Sa­ha­ran Africa, Turkey and cer­tain East­ern Eu­ro­pean coun­tries."
Urovant will re­tain full rights in the US and oth­er un­named mar­kets, ac­cord­ing to the state­ment. As part of the deal, Urovant will al­so re­ceive up to $75 mil­lion in com­bined up­front pay­ments plus reg­u­la­to­ry and sales mile­stones, and top­ping that off with po­ten­tial roy­al­ties.
Urovant CEO Jim Robin­son ex­pressed ex­cite­ment at the deal, adding that the French phar­ma's "ex­pe­ri­ence in the glob­al OAB and Be­nign Pro­sta­t­ic Hy­per­pla­sia (BPH) mar­ket make them unique­ly suit­ed to de­liv­er vibegron to more pa­tients."
The pair will al­so be work­ing to­geth­er on con­duct­ing pe­di­atric tri­als in Eu­rope for the drug, which was bagged by Ra­maswamy from Mer­ck for $25 mil­lion. Urovant will al­so be "pro­vid­ing man­u­fac­tur­ing ser­vices" to Pierre Fab­re.
Gemte­sa orig­i­nal­ly hit the mar­ket in late 2020 af­ter the FDA gave it the green light. The for­mer Ra­maswamy out­fit, which was sold to a Sum­it­o­mo Dainip­pon sub­sidiary for $584 mil­lion in an all-cash deal, had pre­vi­ous­ly laid out a pos­i­tive Phase III read­out, show­ing that the drug can­di­date had hit its co-pri­ma­ry end­points and sev­en sec­ondary end­points com­pared to place­bo af­ter three months of treat­ment and a one-month safe­ty fol­low-up.
How­ev­er, Urovant had test­ed the drug along­side toltero­dine, a cheap gener­ic that al­so achieved sta­tis­ti­cal sig­nif­i­cance over place­bo. Re­searchers said at the time that even though Gemte­sa achieved "nu­mer­i­cal­ly bet­ter ef­fi­ca­cy than toltero­dine," they did not run a p-val­ue out­lin­ing the sta­tis­ti­cal sig­nif­i­cance of the treat­ment ef­fect.
Af­ter that saga, the drug then passed a safe­ty study in Sep­tem­ber, show­ing that it had no clin­i­cal­ly rel­e­vant ef­fect on blood pres­sure and heart rate.
End­points News has reached out to Urovant and will up­date ac­cord­ing­ly.