Valeant fi­nal­ly wins long-de­layed FDA OK for its glau­co­ma drug, which is more good news for Aerie
For­mer Valeant $VRX CEO Michael Pear­son (re­mem­ber him?) was will­ing to get past his gag re­flex when it came to drug R&D and cheer on the ex­per­i­men­tal la­tanoprostene bun­od oph­thalmic so­lu­tion as a block­buster in the mak­ing. Now, more than two years af­ter it was first sub­mit­ted, the FDA has sanc­tioned the drug's mar­ket­ing af­ter Valeant was fi­nal­ly able to get past two re­jec­tions based on the agency's prob­lems with its man­u­fac­tur­ing fa­cil­i­ty in Tam­pa.
Picked up in the $8.7 bil­lion buy­out of Bausch + Lomb, the drug will now be sold as Vyzul­ta. Valeant's shares were up a lit­tle more than 4% in pre-mar­ket trad­ing on Fri­day.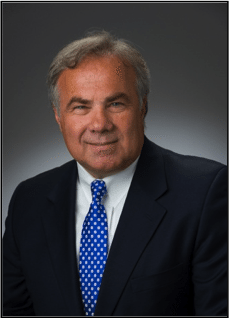 Joseph Pa­pa
The OK trig­gers a $17.5 mil­lion pay­ment to Nicox — which out-li­censed it to Bausch + Lomb and wound up with Valeant as a part­ner — and a $15 mil­lion out­lay to Pfiz­er un­der its old li­cens­ing agree­ment.
The OK al­so marks good news for Aerie $AERI, which de­pends on the very same fa­cil­i­ty for its drug Rho­pres­sa, now un­der re­view at the FDA.
Aerie is look­ing at a Feb­ru­ary 28, 2018 PDU­FA date for its glau­co­ma drug, which is al­so to be made at the very same fa­cil­i­ty. Some of the shorts had bet that Valeant's woes would be left at Aerie's door steps, but that chance has all but dis­ap­peared now. An ex­pert FDA pan­el en­dorsed the drug a cou­ple of weeks ago, and there seems noth­ing to stop a near-term ap­proval.
Fed­er­al in­spec­tors have been crit­i­cal of the Tam­pa fa­cil­i­ty in the past, cit­ing them for a range of is­sues, in­clud­ing find­ing met­al par­tic­u­lates in sam­ples.
Score one de­layed point for Pear­son's suc­ces­sor, Joseph Pa­pa, who was brought in to clean up the mon­u­men­tal mess left by Pear­son's years-long deal­mak­ing spree. In a state­ment, Pa­pa said:
With to­day's ap­proval of Vyzul­ta, our cus­tomers and their pa­tients with glau­co­ma now have a new treat­ment op­tion that can help pro­vide con­sis­tent and sus­tained IOP low­er­ing, the on­ly mod­i­fi­able risk fac­tor that can help slow down the pro­gres­sion of the dis­ease. We ex­pect to make this new ad­vance­ment avail­able for those who suf­fer with glau­co­ma be­fore the end of the year.