Valeant hands off its con­tro­ver­sial, $1B fe­male li­bido drug to Sprout back­ers in sweet­heart deal
A lit­tle more than 2 years ago, Valeant agreed to buy Sprout Phar­ma­ceu­ti­cals and its con­tro­ver­sial fe­male li­bido drug Ad­dyi for a cool $1 bil­lion, half up front, while in­sist­ing they were on to a block­buster. But while a dys­func­tion­al Valeant was head­ed south and Ad­dyi proved to be a com­mer­cial dis­as­ter, the deal was side­tracked in­to court as the Sprout founders ac­cused the deeply trou­bled bio­phar­ma of a launch mis­fire for a drug that many in the in­dus­try be­lieve should nev­er have been ap­proved in the first place.
To­day, the new man­age­ment at Valeant $VRX is wash­ing its hands of the whole thing, in­clud­ing the cash put up to bring this ther­a­py in­to the port­fo­lio. The com­pa­ny agreed to sell its sub­sidiary and the drug to a new com­pa­ny "as­so­ci­at­ed" with Sprout's founders, for a roy­al­ty stream of on­ly 6%.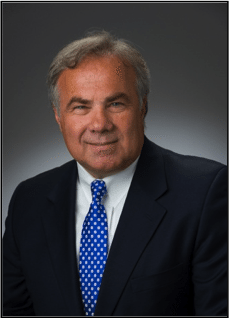 Joseph Pa­pa
In ad­di­tion, Valeant is pro­vid­ing a $25 mil­lion loan to the new com­pa­ny to get things start­ed. And in ex­change the Sprout group is drop­ping their law­suit claim­ing Valeant bun­gled the launch by hik­ing the price too high and stick­ing with a spe­cial­ty phar­ma com­pa­ny un­der crim­i­nal in­ves­ti­ga­tion.
A host of ad­vo­cates and crit­ics di­vid­ed over the ques­tion of whether Ad­dyi (flibanserin) — twice re­ject­ed at the FDA — should have been giv­en the green light on the third try in 2015. Sup­port­ers who helped stoke an in­flu­en­tial so­cial me­dia cam­paign to pres­sure the FDA for an ap­proval con­tend­ed that the agency was guilty of gen­der bias in its reg­u­lar ap­proval of ther­a­pies for male sex­u­al health while women had noth­ing sim­i­lar.
Crit­ics not­ed that the drug was on­ly mar­gin­al­ly ef­fec­tive, typ­i­cal­ly able to pro­vide on­ly one added sat­is­fy­ing fe­male sex­u­al ex­pe­ri­ence a month. A re­quire­ment that women on this drug would al­so have to avoid al­co­hol trig­gered con­cerns at the FDA of safe­ty is­sues.
Sprout was found­ed by Cindy and Bob White­head.
"Re­turn­ing Sprout to its for­mer own­ers will en­able us to fur­ther stream­line our port­fo­lio and re­duce com­plex­i­ty in our busi­ness," said Joseph Pa­pa, chair­man and CEO of Valeant. "As we trans­form Valeant, we are fo­cus­ing our re­sources on our core busi­ness­es to best serve our share­hold­ers, cus­tomers and pa­tients. These ar­eas in­clude eye health, gas­troen­terol­o­gy and der­ma­tol­ogy."