VBL and its 'gene ther­a­py' can­cer treat­ment are back — with a peek at PhI­II po­ten­tial
Three years af­ter a brain can­cer fail­ure sent the com­pa­ny reel­ing, VBL Ther­a­peu­tics is tout­ing its first hint of pos­i­tive Phase III re­sults.
The Is­raeli biotech an­nounced its lead drug, VB–111, met an in­ter­im ef­fi­ca­cy bench­mark in a tri­al test­ing it against stan­dard-of-care alone in re­cur­rent, chemother­a­py-re­sis­tant ovar­i­an can­cer. The pa­tients in the treat­ment arm had a CA-125 re­sponse rate — a mea­sure of can­cer anti­gen of­ten used as a proxy in ovar­i­an can­cer stud­ies and in de­tect­ing ovar­i­an can­cer — at least 10% high­er than those in the con­trol, the in­de­pen­dent re­view de­ter­mined.
The re­sponse rate in the first 60 en­rolled and evalu­able pa­tients was 53%. That in­di­cat­ed a treat­ment re­sponse rate of at least 58% — an en­cour­ag­ing num­ber, the com­pa­ny said, be­cause of the CA-125 da­ta from their ear­li­er Phase II tri­al.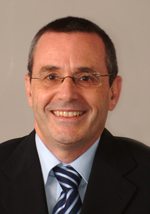 Dror Harats
"We are very pleased by the out­come of this in­ter­im analy­sis, which demon­strates the po­ten­tial ben­e­fit of VB-111 over stan­dard-of-care in a ran­dom­ized-con­trolled study," VBL CEO Dror Harats said. "The OVAL Phase 3 in­ter­im da­ta are at least as good as the CA-125 re­sponse re­sults ob­served in our VB-111 Phase 2 study."
In that ear­li­er study, which in­di­cat­ed a dose-de­pen­dent re­sponse, pa­tients who showed a CA-125 re­sponse ul­ti­mate­ly had an over­all sur­vival rate of 808 days, ver­sus 351 days for those who did not. The pri­ma­ry end­point for this study, which is set to be com­plet­ed in 2022, is over­all sur­vival.
The da­ta come two years af­ter VBL an­nounced the com­bo of VB-111 and Avastin had failed to beat out Avastin alone in a Phase III study of glioblas­toma, a no­to­ri­ous­ly hard-to-treat in­di­ca­tion. It was their first Phase III tri­al af­ter a smat­ter­ing of Phase II tri­als in dif­fer­ent sol­id tu­mors had turned up mixed re­sults.
VB-111 is what the com­pa­ny deems a "gene ther­a­py agent." It us­es an ade­n­ovirus — the vi­ral vec­tor tra­di­tion­al­ly used for gene ther­a­py — that car­ries a gene to cause ex­plo­sive cell death in tu­mors, rup­tur­ing blood cells. They have an­ti-in­flam­ma­to­ry and oth­er can­cer pro­grams in de­vel­op­ment.