VC mon­ey booms in Q2, with mega-deals hit­ting record lev­els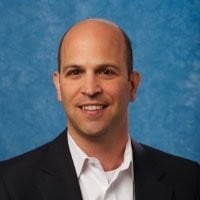 Tom Ci­c­colel­la,
And as we not­ed in our Chi­na VC spe­cial re­port ear­li­er this week, mega-deals over $100 mil­lion are on the rise in a big way. PwC said we've of­fi­cial­ly hit record-break­ing num­bers, with VC-backed US com­pa­nies rais­ing 45 mega-rounds in Q2. That's up from 35 last quar­ter.
"2018's mega-rounds are cur­rent­ly on pace to beat what was an un­prece­dent­ed 2017 — which post­ed 111 mega-rounds," said Tom Ci­c­colel­la, part­ner at PwC, in the re­port.
We hap­pen to know biotech plays a big role here. In the first half of the year, we count­ed at least 12 mega-rounds to­tal­ing more than $100 mil­lion. In fact, two of the sev­en mas­sive deals PwC high­light­ed as the biggest in its re­port were biotech ven­tures: Grail's $300 mil­lion round, and Al­lo­gene's $300 mil­lion deal.