Ve­rastem's low-stakes come­back gam­ble on an Ab­b­Vie/In­fin­i­ty castoff pays off with pos­i­tive CLL da­ta
Ve­rastem CEO $VSTM Robert For­rester was able to pick up the late-stage can­cer drug du­velis­ib from a bad­ly wound­ed In­fin­i­ty Phar­ma­ceu­ti­cals late last year for ex­act­ly noth­ing up front. And now he's set­ting out to prove that the drug is a steal, of­fer­ing up one in­com­plete but pos­i­tive snap­shot of top-line Phase III da­ta to prove that he has a shot at a near-term ap­proval that could be worth up to $300 mil­lion a year in the US mar­ket alone.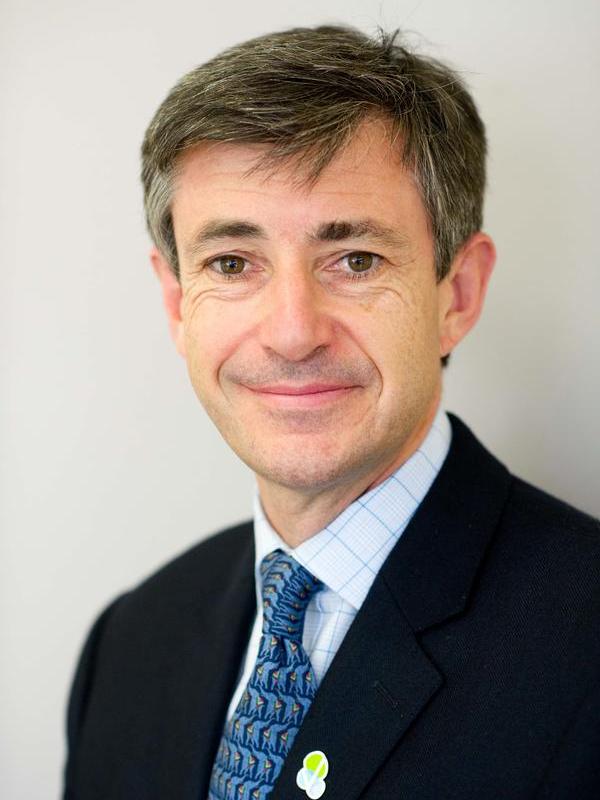 Robert For­rester
Ve­rastem's new­ly ac­quired PI3K-delta/gam­ma in­hibitor hit the pri­ma­ry in the 4-year study, achiev­ing a pro­gres­sion-free sur­vival rate of 13.3 months among re­lapsed or re­frac­to­ry chron­ic lym­pho­cyt­ic leukemia /small lym­pho­cyt­ic lym­phoma pa­tients com­pared to 9.9 months for No­var­tis' Arz­er­ra (ofa­tu­mum­ab). Break it down to me­di­an PFS in the sub­set of hard-to-treat pa­tients with 17p dele­tion ran­dom­ized to du­velis­ib, and you al­so get a sig­nif­i­cant­ly high­er 12.7-month rate for their drug com­pared to 9.0 months for the com­para­tor, along with a shot at a clear­ly de­fined niche.
For Ve­rastem, that hit on the pri­ma­ry end­point is good enough to start dis­cus­sions with the FDA on fil­ing for an ap­proval. In For­rester's words, "it's every­thing we hoped for and more."
In­vestors loved what they saw, with Ve­rastem shares spik­ing 44% on the news.
"This fits nice­ly in the CLL mar­ket­place," For­rester adds, which is tran­si­tion­ing from chemo be­ing the tra­di­tion­al route of treat­ment to a new set of oral drugs like du­velis­ib that can help an old­er group of pa­tients treat them­selves at home, main­tain­ing their qual­i­ty of life as well as life ex­pectan­cy.
The PFS rate, though, is one of sev­er­al key mea­sures the tri­al stud­ied. Re­searchers al­so ex­plored over­all re­sponse rates as well as over­all sur­vival for the sec­on­daries. Pressed, For­rester con­ced­ed that he has the ORR da­ta in hand, but won't re­lease it un­til a lat­er sci­en­tif­ic con­fer­ence some­time in the near fu­ture.
What he does say, though, is that the da­ta back Ve­rastem's plan to roll this drug out them­selves as a sec­ond or third-line CLL drug in the US, look­ing to grab 15% to 20% of the mar­ket in that niche, which For­rester es­ti­mates is worth $200 mil­lion to $300 mil­lion a year. Part­ners can be found for the rest of the world.
Ve­rastem is al­so adding a pro­gram for pe­riph­er­al T-cell lym­phoma for du­velis­ib as it looks to ex­pand in­di­ca­tions fol­low­ing the first OK, pro­vid­ed that comes through.
Du­velis­ib was once a block­buster prospect, up un­til In­fin­i­ty out­lined pos­i­tive but dis­ap­point­ing Phase II da­ta, with a 46% ORR rate for in­do­lent non-Hodgkin lym­phoma. Ab­b­Vie, which had inked an $805 mil­lion deal with In­fin­i­ty to get this in their pipeline, prompt­ly turned their backs on the drug and walked — sat­is­fied that the pos­i­tive da­ta did not trans­late in­to a sol­id com­mer­cial op­por­tu­ni­ty.
In­fin­i­ty, which had seen two pre­vi­ous lead drugs crushed by bad da­ta, was hit hard. Its stock price was evis­cer­at­ed, the biotech was forced to re­struc­ture and lay off staffers, and CEO Ade­lene Perkins was charged with un­load­ing the drug AS­AP.
That's when For­rester called. He wound up get­ting the drug in a deal that in­cludes just $28 mil­lion in mile­stones: $6 mil­lion for a pos­i­tive Phase III and $22 mil­lion on ap­proval.
Ve­rastem has al­so known what it's like to be stung by fail­ure. Close to two years ago now, af­ter ini­tial­ly de­fend­ing the da­ta, For­rester ad­mit­ted that their lead drug de­fac­tinib (VS-6063) had failed its most ad­vanced study for mesothe­lioma, a dif­fi­cult-to-treat type of lung can­cer as­so­ci­at­ed with re­peat­ed con­tact with as­bestos. This came af­ter the drug showed poor ef­fi­ca­cy and se­ri­ous ad­verse events in a study for non-small cell lung can­cer. Its stock was crushed, and that biotech al­so re­struc­tured.
The FDA has been known to ap­prove drugs based on sim­i­lar da­ta, or worse. But there are still some im­por­tant ques­tions on du­velis­ib that will need to be asked and an­swered. But Ve­rastem is one step clos­er to a ma­jor ob­jec­tive.