Ver­sant care­ful­ly sets the stage for a $68M de­but of a biotech play­er fo­cused on syn­thet­ic lethal­i­ty
Over the past 18 months, the grow­ing team at Re­pare Ther­a­peu­tics has been qui­et­ly set­ting up shop in Ver­sant Ven­tures' dis­cov­ery ops and fo­cus­ing on syn­thet­ic lethal­i­ty — the ther­a­peu­tic in­ter­play be­tween ge­net­ic mu­ta­tions and can­cer. Us­ing CRISPR gene edit­ing tech as an in­ter­ro­ga­tion tool, they've been play­ing with well known tar­gets like p53 and BR­CA1 to find out how they con­spire with oth­er mu­ta­tions in the de­struc­tion of a ma­lig­nan­cy, fol­low­ing the trail of le­sions in the pur­suit of new ther­a­pies that can work in the same fun­da­men­tal way those PARP in­hibitors you've been hear­ing so much about can fight can­cer.
The goal was to mas­ter syn­thet­ic lethal­i­ty and iden­ti­fy the first cou­ple of tar­gets to go af­ter in the clin­ic. They lined up their team, now at 20, li­censed in dis­cov­ery work from NYU on a poly­merase im­pli­cat­ed in nu­mer­ous can­cers, and to­day will come out of stealth mode with a $68 mil­lion round and at least a four-year run­way with plans to start tack­ling clin­i­cal work in late 2019.
Their first pro­gram in­volves DNA-di­rect­ed DNA poly­merase theta — PolQ — in­clud­ed in a path­way that re­pairs dou­ble-strand breaks in can­cer cells. And while they have a ways to go be­fore they be­gin hu­man stud­ies, the in­vestors are send­ing a mes­sage that the amount of cash they're bet­ting on Re­pare in­di­cates a high lev­el of con­fi­dence for their longterm suc­cess.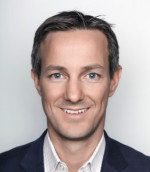 Jer­el Davis
"In terms of the in­cu­ba­tion pe­ri­od," says Jer­el Davis, man­ag­ing di­rec­tor at Ver­sant, "this com­pa­ny is de­cep­tive­ly ma­ture."
"The time we've been able to spend in stealth al­lowed us to build the com­pa­ny out of the spot­light," says CEO Lloyd Se­gal. In Mon­tre­al they have de­vel­oped their med­i­c­i­nal chem­istry team un­der Cameron Black, the for­mer head of chem­istry at Mer­ck Frosst who joined a lit­tle more than a year ago. And when Ver­tex re­cent­ly shut down in Mon­tre­al, they swooped in, grab­bing an ex­pe­ri­enced team with a long track record of work­ing to­geth­er.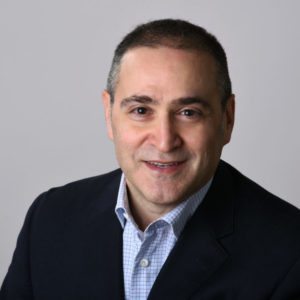 Lloyd Se­gal
With­in hours of the shut­down, they had 13 new re­cruits out of 14 of­fers.
R&D head Michael Zin­da, who led As­traZeneca On­col­o­gy iMed Bio­science group in Boston, is head­ing up the oth­er group in Cam­bridge, MA.
Ver­sant has gath­ered an im­pres­sive group of mar­quee in­vestors to back their up­start. MPM Cap­i­tal came in along­side as the lead in­vestor on the Se­ries A, with Cel­gene's Swiss of­fice tak­ing part along with FTQ and BDC Ven­tures.
"We could have tak­en more mon­ey," Se­gal tells me. "We had more than that on the ta­ble. But we be­lieved that was the kind of mon­ey that we hope will take two com­pounds in­to the clin­ic in late '19 or ear­ly 2020."
Ver­sant had a front row seat on some of the ear­ly work on syn­thet­ic lethal­i­ty at Clo­vis while it was work­ing on PARP, says Davis. "This is a field we know and our con­vic­tion is that PARP is the tip off the ice­berg."
Re­pare has the plat­form that they plan to use to map out some of the rest of the un­ex­plored ter­ri­to­ry.
Even with­out R&D part­ners Se­gal feels that he has enough cash to make their way through at least the first 4 years. Add in the prospect of some ma­jor league play­ers com­ing in to part­ner on key prospects, and that run­way will stretch fur­ther. If it all plays out ac­cord­ing to plan, Se­gal adds, this will be their last ven­ture raise.
It's an am­bi­tious plan, with some stel­lar sci­en­tif­ic ad­vis­ers ready to leaned guid­ance. The full sci­en­tif­ic ad­vi­so­ry board in­cludes:
– Samuel Apari­cio, pro­fes­sor in the de­part­ment of pathol­o­gy and lab­o­ra­to­ry med­i­cine at the Uni­ver­si­ty of British Co­lum­bia.
– Jim Carmichael, head of the pro­tein home­osta­sis the­mat­ic cen­ter of ex­cel­lence at Cel­gene. He pre­vi­ous­ly was UK re­gion­al di­rec­tor of med­ical sci­ence at As­traZeneca fol­low­ing its ac­qui­si­tion of Ku­DOS, where he was CMO and re­spon­si­ble for clin­i­cal de­vel­op­ment of ola­parib.
– Ron­ny Drap­kin, di­rec­tor of the Penn Ovar­i­an Can­cer Re­search Cen­ter and di­rec­tor of gy­ne­co­log­ic can­cer re­search at the Uni­ver­si­ty of Penn­syl­va­nia.
– Lau­rie Glim­ch­er, pres­i­dent and CEO of the Dana-Far­ber Can­cer In­sti­tute.
– Mark Pe­gram, di­rec­tor of the breast can­cer on­col­o­gy pro­gram at Stan­ford Women's Can­cer Cen­ter and co-di­rec­tor of Stan­ford's mol­e­c­u­lar ther­a­peu­tics pro­gram.
– Richard Wood, pro­fes­sor of mol­e­c­u­lar bi­ol­o­gy at the Uni­ver­si­ty of Texas MD An­der­son Can­cer Cen­ter.