Ver­sant de­buts Ridge­line's start­up #4, armed with $30M and al­ter­na­tive TCR cell ther­a­pies for sol­id tu­mors
For all the it­er­a­tions and ad­vances in TCR ther­a­pies for can­cer, any ex­per­i­men­tal treat­ments in­volv­ing T cell re­cep­tors share one trait: By de­f­i­n­i­tion, they on­ly rec­og­nize anti­gens pre­sent­ed as pep­tides on the ma­jor his­to­com­pat­i­bil­i­ty com­plex (MHC) on cells.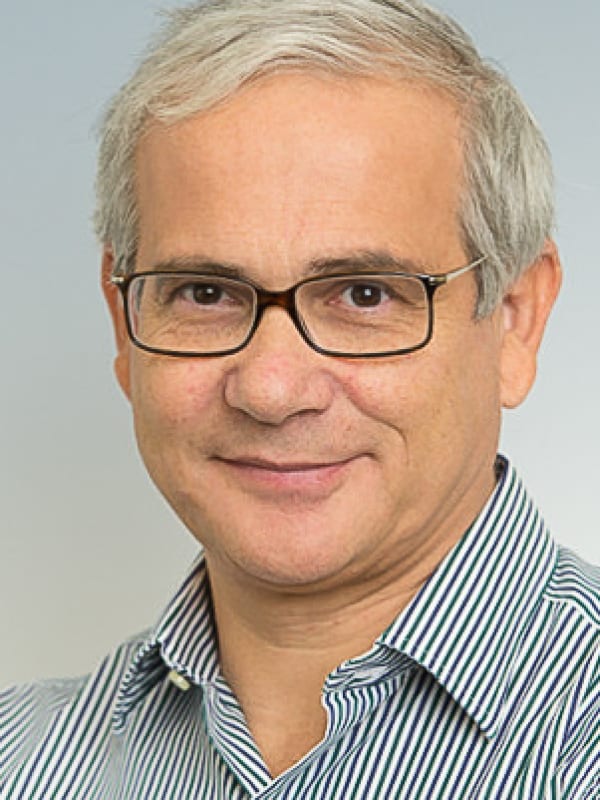 Gen­naro De Libero
Ver­sant reck­ons it's time to ex­pand the ar­se­nal. With $30 mil­lion in ini­tial fund­ing, its Ridge­line Dis­cov­ery En­gine in Switzer­land has been work­ing on a non-pep­tidic ap­proach that it says has tu­mor-ag­nos­tic po­ten­tial, es­pe­cial­ly in sol­id tu­mors. They've named it Mat­ter­horn, af­ter a Swiss moun­tain as they did with the three oth­er com­pa­nies that have emerged from the Basel-based in­cu­ba­tor.
The key dis­cov­er­ies by found­ing sci­en­tists Gen­naro De Libero and Lu­cia Mori at the Uni­ver­si­ty of Basel have to do with MR1, or MHC class I-re­lat­ed mol­e­cule 1.
When they be­gan prob­ing the pro­tein more than 10 years ago, MR1 was most­ly known for bind­ing to mol­e­cules of bac­te­r­i­al ori­gin — and thus its role in in­fec­tions. But De Libero and Mori pre­dict­ed that en­doge­nous mol­e­cules could be pre­sent­ed as well. And they were right. Not on­ly did they find metabo­lites tied to tu­mor cell pro­lif­er­a­tion that are not found on healthy cells, they al­so stum­bled up­on a class of T cells that could specif­i­cal­ly tar­get MR1.
"We pub­lished that the fre­quen­cy of these cells in the blood is sim­i­lar to the fre­quen­cy of pep­tide-spe­cif­ic T cells," De Libero told End­points News. "And they were over­looked."
Be­cause MR1 is iden­ti­cal across hu­mans act­ing as a sur­veil­lance sys­tem for aber­rant me­tab­o­lism, it lends it­self to an off-the-shelf ther­a­py, with no HLA match­ing nec­es­sary.
"The idea then is to gen­er­ate a li­brary of com­pounds that are metabo­lites, that ac­cu­mu­late in the tu­mor, to­geth­er with a li­brary of pre­de­fined T cell re­cep­tors," he said. "So that if your tu­mor ex­press­es a com­pound A, you will uti­lize re­cep­tor A that you know is spe­cif­ic to that com­bi­na­tion."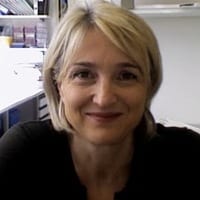 Lu­cia Mori
Al­though Mat­ter­horn's tar­gets and re­cep­tors are new, the method of get­ting them in­to T cells isn't. Much like CAR-T and oth­er TCR ther­a­pies, sci­en­tists will knock out en­doge­nous TCR genes and trans­duce T cells with their own re­cep­tors.
Based on the pre­clin­i­cal da­ta he and Mori, the CSO of Mat­ter­horn, along­side 10 staffers have gen­er­at­ed to date, De Libero be­lieves that their li­brary would ul­ti­mate­ly con­sist of a rel­a­tive­ly small num­ber of metabo­lites and cor­re­spond­ing T cell re­cep­tors — "much less than 100" in to­tal.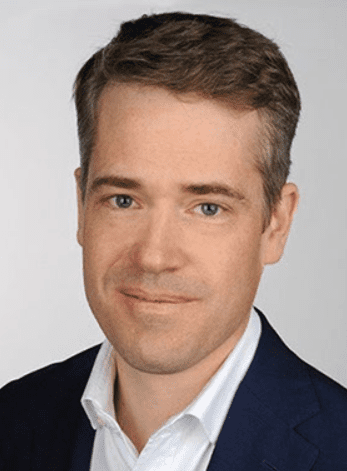 Alex May­weg
The re­search so far al­so in­di­cates that while cer­tain tu­mors car­ry rare metabo­lites, there are oth­er metabo­lites that are present in a whole bas­ket of dif­fer­ent tu­mors and tis­sues. 'We don't want to say that we have the sil­ver bul­let against every­thing here, but it has a breadth that no oth­er T cell ther­a­py right now re­al­ly has," Alex May­weg, man­ag­ing di­rec­tor at Ver­sant and a board mem­ber at Mat­ter­horn, said.
The plan now is to go through the col­lec­tion of MR1 T cells and re­cep­tors they've as­sem­bled and nom­i­nate a lead clin­i­cal can­di­date lat­er this year, aim­ing to be ready for the clin­ic in ear­ly 2022. Mean­while, the Ridge­line team will fade out as Mat­ter­horn grows its in­ter­nal pay­roll to 15 to 20 by the end of this year.