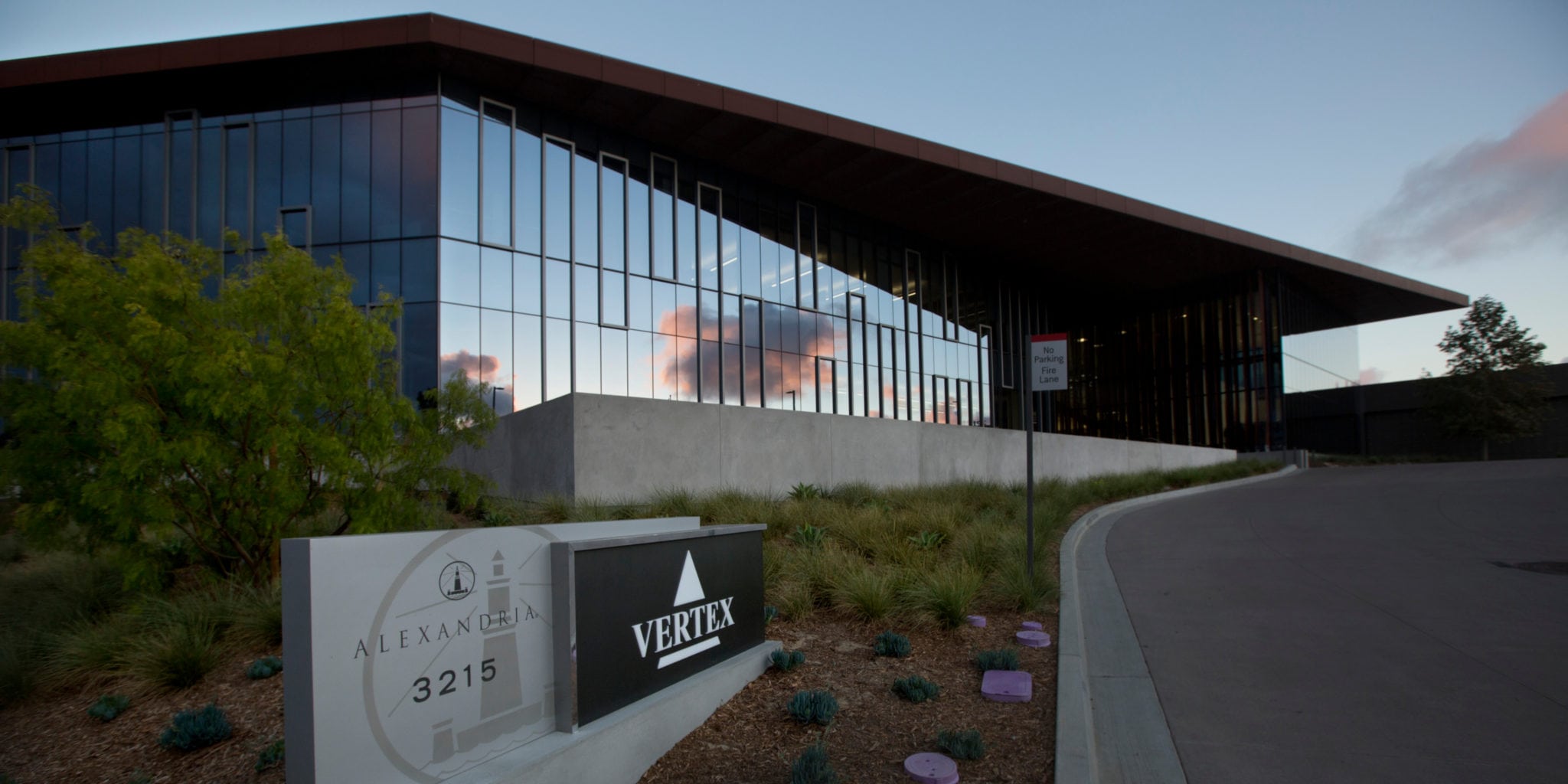 Ver­tex ex­pands its San Diego R&D hub, adding a new wing for col­lab­o­ra­tors as it cen­ters on CF re­search
Ver­tex is ex­pand­ing R&D op­er­a­tions — in San Diego.
The big biotech com­pa­ny for­mal­ly cut the rib­bon to­day on a big­ger fa­cil­i­ty that ex­tends their foot­print in the re­gion to 170,000 square feet.
The new R&D site is large­ly de­vot­ed to work on new cys­tic fi­bro­sis drugs, where Ver­tex has been mak­ing rapid progress with some next-gen ther­a­pies. There's al­so a 4,000-square-foot in­cu­ba­tor to work with new part­ners in San Diego, one of three re­search cen­ters Ver­tex iden­ti­fied when it steered the re­search group in­to a re­or­ga­ni­za­tion a lit­tle more than a year ago.
Ver­tex de­cid­ed to shut­ter its Cana­di­an op­er­a­tions ear­ly last year, lay­ing off around 70 staffers as it con­cen­trat­ed its re­search work at three main spots, which in­cludes its Boston HQ, Mil­ton Park, and Lon­don. Ac­cord­ing to an SEC fil­ing at the time, some weak­er than ex­pect­ed rev­enue num­bers forced their hand, with ex­ecs trim­ming some HQ po­si­tions as well.
The ex­pan­sion in San Diego was com­plet­ed in 18 months.
Im­age: Ver­tex build­ing, San Diego. Ver­tex
(COR­REC­TION: An ear­li­er ver­sion of this sto­ry said Ver­tex planned on new hires for the ex­pand­ed fa­cil­i­ty. That is in­cor­rect. End­points News re­grets the er­ror.)