Ver­tex CEO to UK Prime Min­is­ter: You're de­valu­ing lives, pass­ing up a great of­fer and threat­en­ing the coun­try's biotech in­dus­try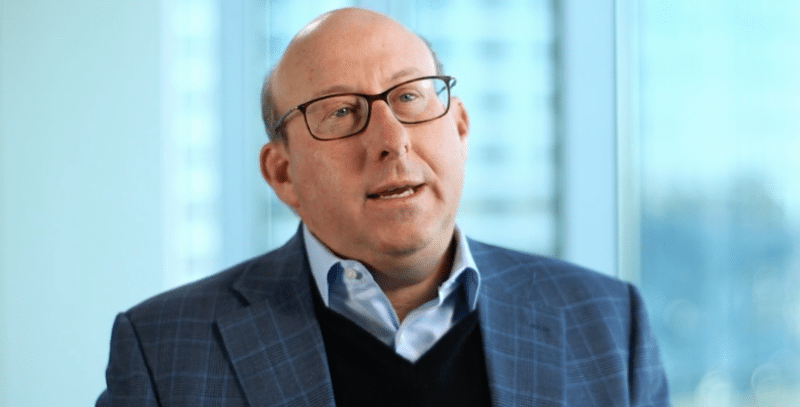 Ver­tex has scored big in the US with its new drugs for cys­tic fi­bro­sis, but the biotech still has to slug it out for every inch of mar­ket ter­ri­to­ry in Eu­rope — where its price for Orkam­bi is of­ten seen as way too high for the val­ue it of­fers. And af­ter get­ting snubbed in the UK last week — again — af­ter a long-run­ning cam­paign to win a re­im­burse­ment deal from the NHS, CEO Jef­frey Lei­den has de­cid­ed to pub­licly chas­tise British Prime Min­is­ter There­sa May for the stand­off.
This lat­est blast oc­curred af­ter UK health of­fi­cials de­cid­ed last week that the price Ver­tex is de­mand­ing for Orkam­bi is "un­sup­port­able," de­spite a pro-re­im­burse­ment cam­paign backed by thou­sands of pa­tients with the dis­ease.
That de­ci­sion, Lei­den tells May, demon­strates how the gov­ern­ment puts "a low­er val­ue on the life of a CF pa­tient than oth­er coun­tries around the world." He as­serts that the UK's de­ci­sion amounts to "shut­ting the door" on a new gen­er­a­tion of pre­ci­sion med­i­cines. And the UK, he adds, is pass­ing up a great of­fer.
We have pro­vid­ed the most in­no­v­a­tive of­fer in the world to the NHS, yet have seen no re­cep­tiv­i­ty from NHS Eng­land. In one of the most pros­per­ous coun­tries in the world, NHS Eng­land's lev­el of in­ter­est in our of­fer rep­re­sents a lack of com­mit­ment to chil­dren and young peo­ple with this dev­as­tat­ing dis­ease….

For the UK to de­vel­op its sci­ence and in­no­va­tion ecosys­tem post-Brex­it, these pol­i­cy state­ments and plans must trans­late to im­proved pa­tient ac­cess to in­no­v­a­tive ther­a­pies, such as the new gen­er­a­tion of pre­ci­sion med­i­cines which work on dif­fer­ent geno­types of rare dis­eases. This re­quires ap­praisal process­es to keep pace with the sci­ence; cur­rent process­es have sig­nif­i­cant lim­i­ta­tions in how they cap­ture and val­ue the full med­ical, so­ci­etal, eco­nom­ic and in­no­va­tion ben­e­fits of such pre­ci­sion med­i­cines. With­out this, any fu­ture biotech in­vest­ment in the UK is at sig­nif­i­cant risk.
Un­usu­al to see ne­go­ti­a­tions be­tween biotech and UK's NHS get this ac­ri­mo­nious in pub­lic. Read­ing be­tween lines, $VRTX CEO is ques­tion­ing his com­pa­ny's en­tire com­mit­ment to UK. https://t.co/o25xl­NaFNk

— David Crow (@by­david­crow) Ju­ly 9, 2018
Ver­tex took the gloves off with re­cal­ci­trant Eu­ro­pean sin­gle-pay­er groups long ago. In France, the biotech re­cent­ly goad­ed the lo­cal pa­tient pop­u­la­tion with its de­ci­sion to scrap any plans to re­cruit French pa­tients in­to a study, in light of the gov­ern­ment's re­fusal to cov­er their drug at what they felt was an ap­pro­pri­ate amount.
We'll see if lec­tur­ing the British prime min­is­ter works any bet­ter.
Ver­tex Let­ter to Prime Min­is­ter 6 Ju­ly 2018 by Am­ber on Scribd
---
Im­age: Jef­frey Lei­den. VER­TEX