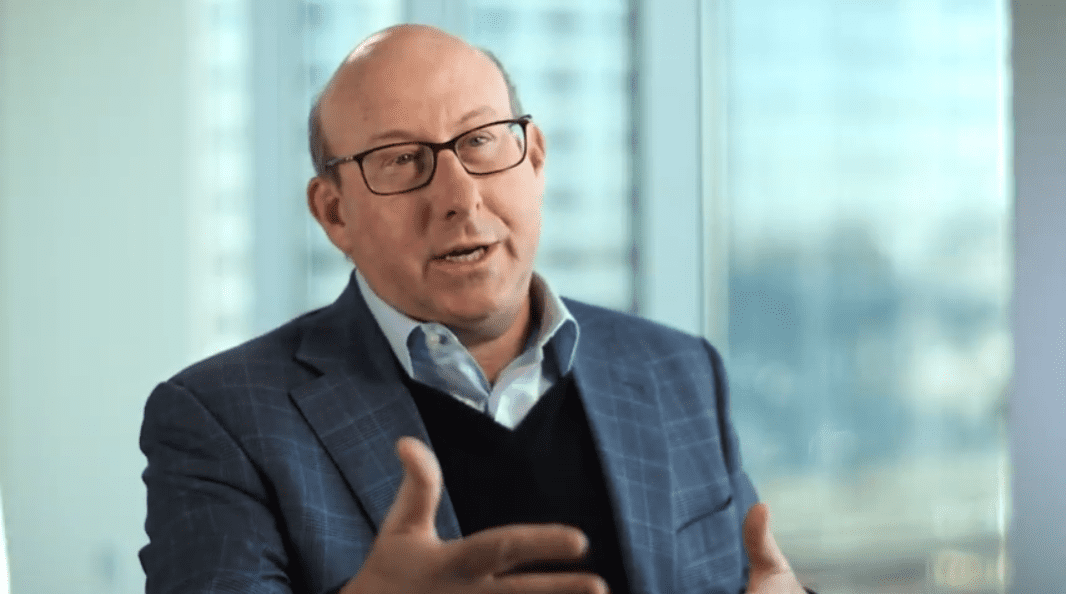 Jeff Leiden, Vertex via YouTube
Jump­ing in­to grow­ing queue of buy­ers, Ver­tex chief tar­gets a slate of new and 'larg­er' deals ahead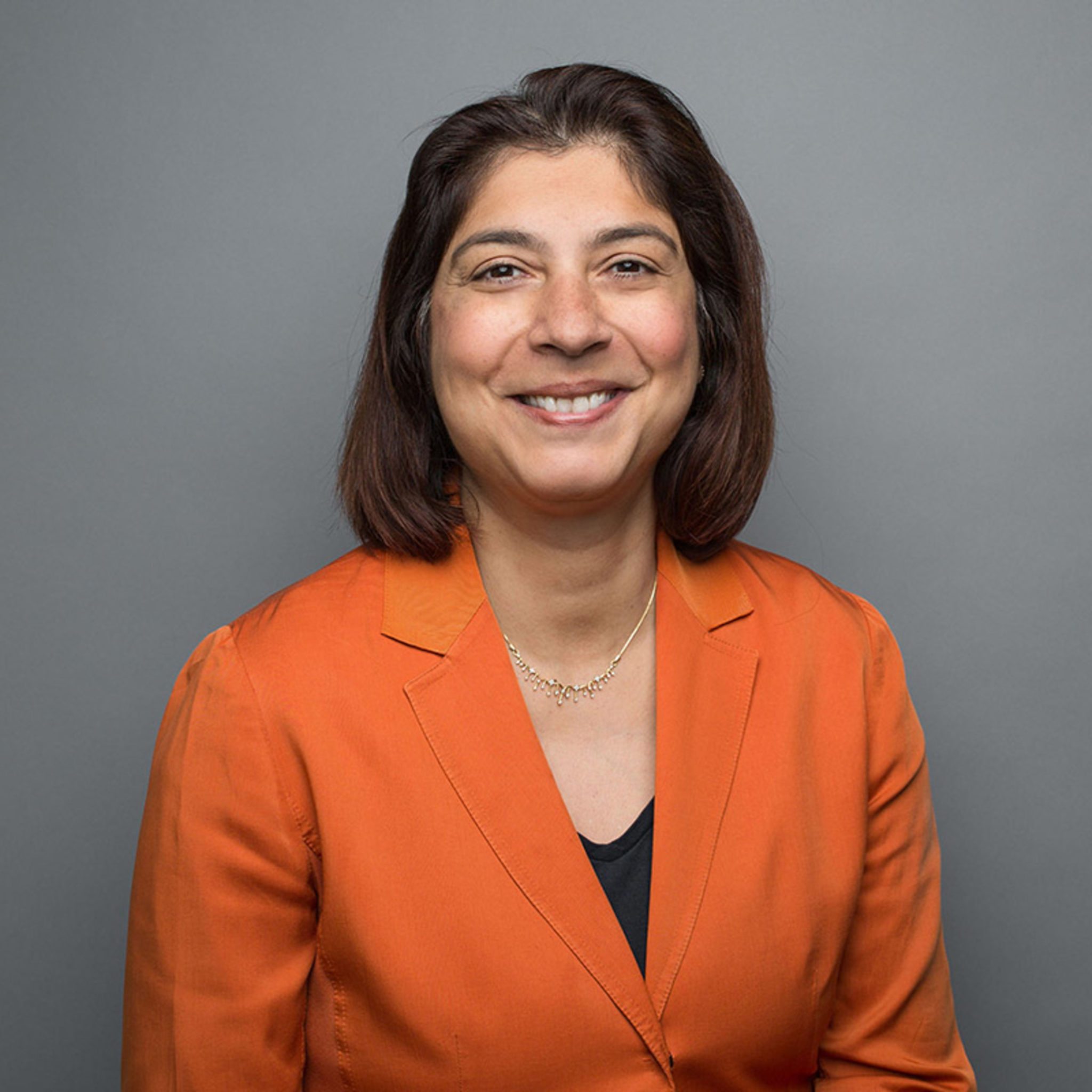 Resh­ma Ke­wal­ra­mani Ver­tex
Af­ter mak­ing it crys­tal clear that Jeff Lei­den plans to keep his hand di­rect­ly on the wheel of busi­ness de­vel­op­ment fol­low­ing his move from CEO to the ex­ec­u­tive chair­man's spot, Lei­den him­self stepped up on Wednes­day to per­son­al­ly map out plans for a se­ries of new deals he ex­pects to or­ches­trate to beef up the pipeline.
Dur­ing the Q2 call with an­a­lysts, Lei­den her­ald­ed the near-term ap­proval ex­pect­ed for their triple com­bi­na­tion for cys­tic fi­bro­sis. And he made it abun­dant­ly clear that a string of new deals re­gard­ing gene edit­ing pro­grams for Duchenne mus­cu­lar dy­s­tro­phy — buy­ing Ex­on­ics and more — are just a pre­lude to more M&A pacts in the very near fu­ture as Resh­ma Ke­wal­ra­mani preps a move to the CEO suite.
Right at the in­tro, Lei­den not­ed:
These agree­ments pro­vide us with de­vel­op­ment can­di­dates that have shown promis­ing pre­clin­i­cal re­sults and al­so en­able us to in­te­grate cut­ting-edge sci­en­tif­ic tech­nol­o­gy and ex­per­tise in dis­eases that are high­ly aligned with our busi­ness strat­e­gy. We plan to ex­e­cute more of these types of fields as we fur­ther ex­pand our pipeline of trans­for­ma­tive med­i­cines over the com­ing months and years.
In high­light­ing his con­tin­ued pres­ence in the day-to-day op­er­a­tions, Lei­den spelled out his role in "busi­ness de­vel­op­ment, help­ing to get deals done and se­cure our ac­cess to ex­ter­nal in­no­va­tion in prod­ucts."
In the Q&A, Lei­den was ex­plic­it that Ver­tex's cash flow po­si­tion gives them plen­ty of fire­pow­er for do­ing more, and larg­er deals ahead, af­ter spend­ing $600 mil­lion over the past 12 months. What they won't do, though, is buy up com­mer­cial or late-stage pro­grams clos­ing in on an ap­proval.
Lei­den:
As we said be­fore, first of all, we are ac­cu­mu­lat­ing sig­nif­i­cant fi­nan­cial fire­pow­er cap­i­tal in our bal­ance sheet, and so you should ex­pect to see us do more deals and po­ten­tial­ly larg­er deals. But the strat­e­gy will re­main the same as it's been for the last four years. And as you know, we fo­cus on three ar­eas. Any­thing in CF that could be com­ple­men­tary or were ad­di­tive to what we're do­ing now is triple. Ob­vi­ous­ly, we're not see­ing any of those be­cause the triple has set such a high bar, but we con­tin­ue to look at every­thing out there.

The sec­ond one is tech­nolo­gies — our tech­nol­o­gy plat­forms that would al­low us to bet­ter treat the kinds of dis­eases which you've heard about to­day ei­ther alone or po­ten­tial­ly in com­bi­na­tion with small mol­e­cules. And you've seen us do the CRISPR deal, the Mod­er­na deal, the Ar­bor deal, the X-Chem deal, all of those fall in­to that cat­e­go­ry.

And then the third area is look­ing for as­sets most­ly pre­clin­i­cal and ear­ly clin­i­cal as­sets that will com­ple­ment our pipeline in the dis­eases we're in­ter­est­ed in. In a way, Ex­on­ics was a part of that be­cause DMD and DM1 are two dis­eases we're in­ter­est­ed in and we con­tin­ue to look for those as­sets.
Ver­tex's de­ci­sion to go af­ter deals comes dur­ing one of the busiest M&A sea­sons we've seen in years, with a host of ma­jor play­ers open­ing up their check­books to buy new drugs for the pipeline. Most, Like Ver­tex, are fo­cused clear­ly on ear­ly and mid-stage as­sets, where they hope to find a few rel­a­tive bar­gains in the R&D bin. In just the last few days we've seen Daniel O'Day at Gilead as well as Al­bert Bourla at Pfiz­er high­light their in­ter­est in more deals. So he'll have plen­ty of com­pa­ny at the bar­gain­ing ta­ble. All of this will al­so con­tin­ue to feed in­to the ven­ture cy­cle that's been see­ing more and big­ger funds come along to back star­tups.