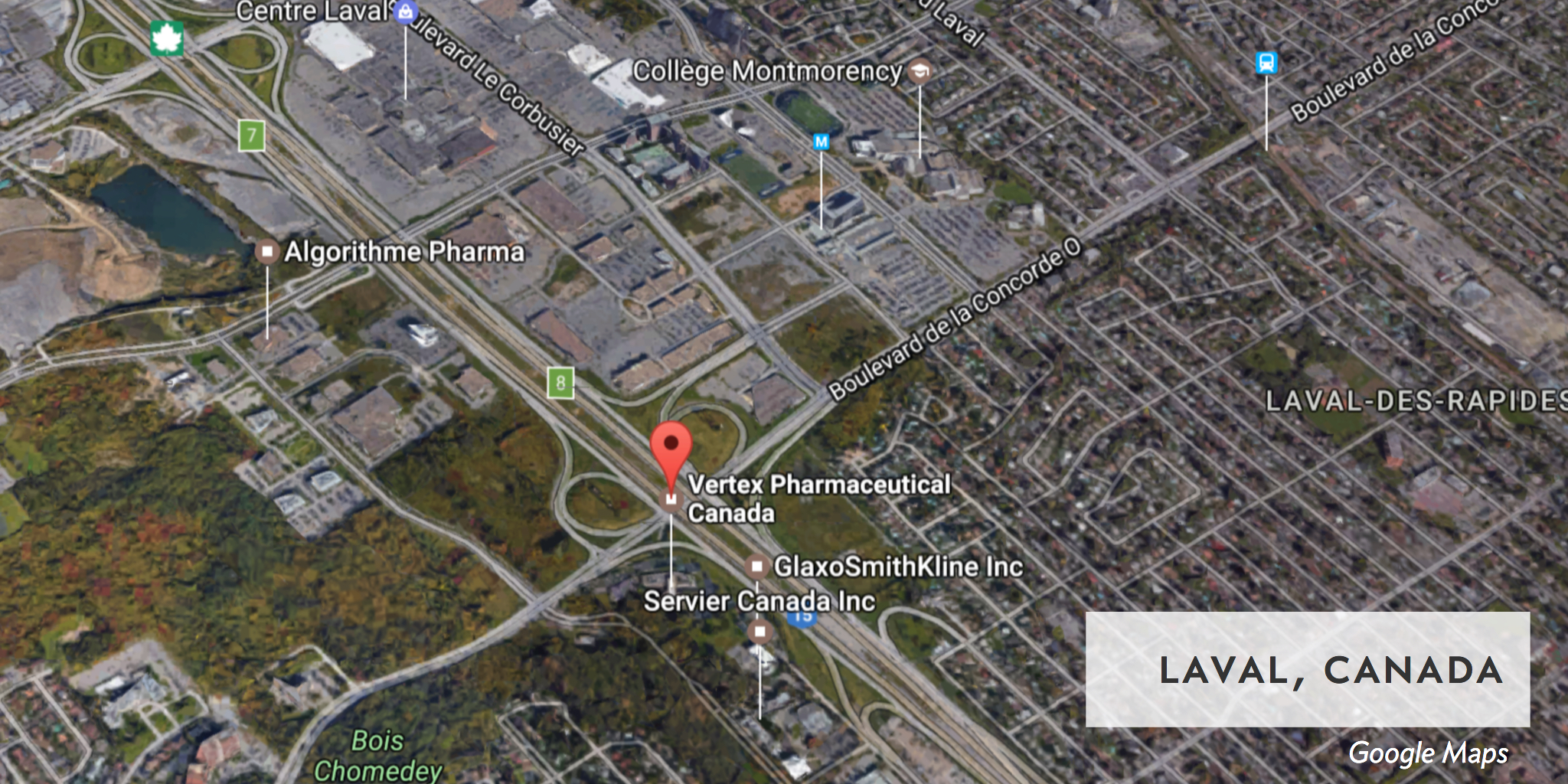 Ver­tex is re­or­ga­niz­ing and con­sol­i­dat­ing R&D, shut­ter­ing a site in Cana­da
Ver­tex has pulled out the ax in a move to chop down the size of its R&D op­er­a­tion.
The big biotech not­ed in its 10-K that the com­pa­ny de­cid­ed last month to shut­ter a re­search site in Cana­da while "con­sol­i­dat­ing" R&D in three lo­ca­tions scat­tered across the coun­try. And com­pa­ny sources tell me that there have been a num­ber of re­cent cuts as well in the home­town R&D group in Boston stretch­ing back over the past year.
From the 10-K: "In Feb­ru­ary 2017, we de­cid­ed to con­sol­i­date our re­search ac­tiv­i­ties in­to our Boston, Mil­ton Park and San Diego lo­ca­tions and are in the process of clos­ing our re­search site in Cana­da."
A spokesper­son for the com­pa­ny con­firmed the con­sol­i­da­tion to me, say­ing that it had al­ready been an­nounced, and added that "we will con­tin­ue to in­vest sig­nif­i­cant­ly in sci­en­tif­ic in­no­va­tion."
"There were no lay­offs in Boston re­search," the spokesper­son added lat­er. "Our plan is to con­tin­ue to in­crease the num­ber of peo­ple in our re­search or­ga­ni­za­tion."
Ver­tex staffers, though, tell me that there were some lay­offs in the Boston R&D or­ga­ni­za­tion, though there were "not many." The cuts were main­ly aimed at the "Old Guard, from what I saw," one added. The last round ac­count­ed for "on­ly ten or twelve," I'm told, "but there have been oth­ers over the last year or so."
They asked not to be iden­ti­fied, as they weren't au­tho­rized to speak on the cuts.
A for­mer Ver­tex staffer told me, al­so anony­mous­ly, that the com­pa­ny fre­quent­ly used such "stealth lay­offs" to root out 10 to 15 re­search staffers in par­tic­u­lar groups at a time. None of them were an­nounced, as new hires were brought in and the over­all head­count didn't drop.
That's the ex­act same strat­e­gy that Bio­gen staffers laid out to me a few years ago.
Fan Pier Ver­tex Phar­ma­ceu­ti­cals Lab­o­ra­to­ry Re­search/Head­quar­ters, 50 North­ern Av­enue (Turn­er Con­struc­tion Com­pa­ny)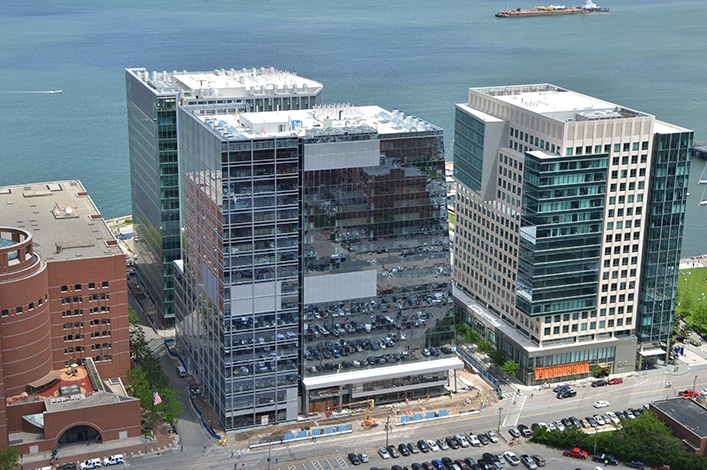 Click on the im­age to see the full-sized ver­sion
---
R&D dis­rup­tion is the or­der of the day in well-es­tab­lished bio­phar­ma com­pa­nies. Mer­ck, As­traZeneca and Am­gen are all go­ing through the lat­est re­struc­tur­ings, fol­low­ing huge cuts with­in the last few years. In most cas­es, these com­pa­nies are shut­ter­ing out­ly­ing op­er­a­tions and con­cen­trat­ing forces in their top hubs.
Ver­tex, which is care­ful­ly fo­cused on cys­tic fi­bro­sis, is a bell­wether com­pa­ny in the big Boston hub. Just a few months ago Ver­tex sold off a slate of can­cer ther­a­pies to Mer­ck KGaA for $230 mil­lion up­front. Mer­ck KGaA took over pro­grams on an atax­ia telang­iec­ta­sia and Rad3 re­lat­ed (ATR) pro­tein ki­nase in­hibitor pro­gram — cov­er­ing VX-970 and VX-803 – as well as a DNA-de­pen­dent pro­tein ki­nase (DNA-PK) in­hibitor pro­gram for VX-984.
Last sum­mer Ver­tex al­so scrapped a late-stage study us­ing a com­bi­na­tion of VX-661 and its all im­por­tant cys­tic fi­bro­sis drug Ka­ly­de­co (iva­caftor) in peo­ple with one copy of the F508del mu­ta­tion and one copy of a mu­ta­tion that re­sults in min­i­mal CFTR pro­tein func­tion (F508del het/min). The study stum­bled in its first phase, with­out an im­prove­ment in lung func­tion.
VX-661 is Ver­tex's sec­ond-gen cor­rec­tor, a suc­ces­sor to the first-gen cor­rec­tor lumacaftor, in­clud­ed in the drug com­bi­na­tion for Orkam­bi. Two third-gen cor­rec­tors, VX-152 and VX-440, have been in ear­ly-stage stud­ies as Ver­tex plumbs new ap­proach­es that can treat CF bet­ter than Orkam­bi, which has suf­fered a high dropout rate. The treat­ment tar­gets the un­der­ly­ing ge­net­ic cause of the dis­ease.