Ver­tex shut­ters a PhI­II cys­tic fi­bro­sis com­bo study, shares slip
Shares of Ver­tex slid Mon­day af­ter­noon af­ter the com­pa­ny said it will scrap one of its late-stage stud­ies for a com­bi­na­tion ther­a­py for cys­tic fi­bro­sis af­ter it failed to pass muster in a fu­til­i­ty analy­sis.
Ver­tex $VRTX is halt­ing its study of VX-661 and Ka­ly­de­co (iva­caftor) in peo­ple with one copy of the F508del mu­ta­tion and one copy of a mu­ta­tion that re­sults in min­i­mal CFTR pro­tein func­tion (F508del het/min). The study stum­bled in its first phase, with­out an im­prove­ment in lung func­tion.
Shares of Ver­tex slipped 3.4% on the news.
That het/min tar­get rep­re­sent­ed the largest mar­ket op­por­tu­ni­ty for Ver­tex with VX-661, ac­cord­ing to a note from Leerink's Ge­of­frey Porges this morn­ing. But Porges al­so called it the least like­ly of the four tri­als to suc­ceed. Even so, the re­main­ing late-stage stud­ies in the VX-661 stud­ies of­fer a sub­stan­tial mar­ket op­por­tu­ni­ty. Notes Porges:
Our analy­sis and con­ver­sa­tions with MEDA­Corp spe­cial­ists sug­gest that Vx-661/Ka­ly­de­co could gen­er­ate an im­prove­ment in ppFEV1 in the range of 4-5% in the ho­mozy­gous delF508 pa­tients, com­pared to Orkam­bi's 2-3%, with greater ef­fects on hos­pi­tal­iza­tions and ex­ac­er­ba­tions as well; Vx-661 should be eas­i­er to take (less drug-drug in­ter­ac­tions, less tol­er­a­bil­i­ty and meta­bol­ic ef­fects) and have more ef­fect than Orkam­bi; this suc­cess should trans­late in­to in­cre­men­tal rev­enue po­ten­tial that we es­ti­mate to be in the range of ~$485mm, as­sum­ing com­pa­ra­ble pric­ing to Orkam­bi in all mar­kets.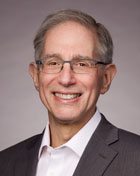 Ver­tex Chief Med­ical Of­fi­cer Jef­frey Chodake­witz
"While we rec­og­nize that peo­ple with CF with min­i­mal func­tion mu­ta­tions have a form of the dis­ease that is par­tic­u­lar­ly dif­fi­cult to treat, we be­lieved it was im­por­tant to eval­u­ate whether a dual com­bi­na­tion of VX-661 and iva­caftor could pro­vide some ben­e­fit to these pa­tients giv­en they do not to­day have a med­i­cine to treat the cause of their dis­ease," said Ver­tex Chief Med­ical Of­fi­cer Jef­frey Chodake­witz. "These re­sults sug­gest that a triple com­bi­na­tion reg­i­men may pro­vide this group of peo­ple with CF the best chance at ob­tain­ing a mean­ing­ful ben­e­fit and we look for­ward to be­gin­ning the first study of a next-gen­er­a­tion cor­rec­tor to­geth­er with VX-661 and iva­caftor in this group of pa­tients lat­er this year, pend­ing da­ta from our on­go­ing Phase 1 stud­ies in healthy vol­un­teers."
VX-661 is Ver­tex's sec­ond-gen cor­rec­tor, a suc­ces­sor to the first-gen cor­rec­tor lumacaftor, in­clud­ed in the drug com­bi­na­tion for Orkam­bi. Two third-gen cor­rec­tors, VX-152 and VX-440, have been in ear­ly-stage stud­ies as Ver­tex plumbs new ap­proach­es that can treat CF bet­ter than Orkam­bi, which has suf­fered a high dropout rate. The treat­ment tar­gets the un­der­ly­ing ge­net­ic cause of the dis­ease.
The VX-661 pro­gram in­cludes four Phase III stud­ies in mul­ti­ple dif­fer­ent groups of peo­ple with CF who have at least one copy of the F508del mu­ta­tion.
Ver­tex has a $25.4 bil­lion mar­ket cap.