Ver­tex's cys­tic fi­bro­sis drugs work, but they're too ex­pen­sive, ICER finds
Ear­li­er this month, Resh­ma Ke­wal­ra­mani took over the reins as Ver­tex Phar­ma­ceu­ti­cals' CEO — she will now be tasked with grap­pling with crit­i­cism from cost-ef­fec­tive­ness watch­dog ICER, which on Mon­day is­sued a re­port sug­gest­ing that de­spite the health gains of­fered by its suite of cys­tic fi­bro­sis drugs, their prices are far too high to be sus­tain­able for pa­tients and health care sys­tems.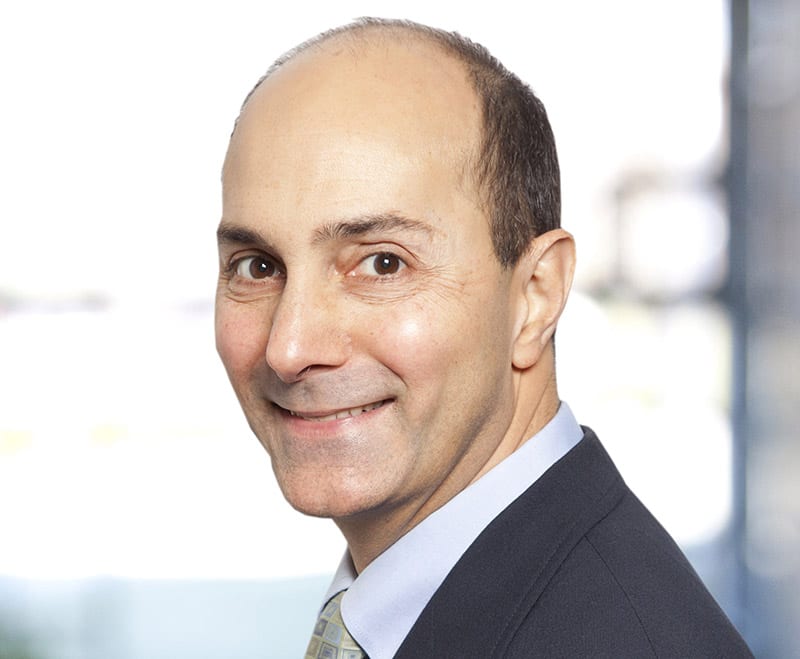 David Rind
"De­spite be­ing trans­for­ma­tive ther­a­pies, the prices set by the man­u­fac­tur­er – cost­ing many mil­lions of dol­lars over the life­time of an av­er­age pa­tient – are out of pro­por­tion to their sub­stan­tial ben­e­fits," said David Rind, ICER's chief med­ical of­fi­cer in a state­ment.
The cys­tic fi­bro­sis drugs made by Ver­tex are the first treat­ments that ad­dress the un­der­ly­ing ge­net­ic caus­es of CF, which is char­ac­ter­ized by thick sticky mu­cus in the lungs, di­ges­tive sys­tem and oth­er or­gans that re­duces life ex­pectan­cy. Ver­tex's med­i­cines tar­get the cys­tic fi­bro­sis trans­mem­brane con­duc­tance reg­u­la­tor (CFTR) gene and are en­gi­neered to cor­rect the mal­func­tion­ing pro­tein it makes.
A lit­tle over 300 dif­fer­ent mu­ta­tions are known to cause CF, and pa­tients typ­i­cal­ly car­ry path­o­gen­ic mu­ta­tions in both copies of the CFTR gene — the most com­mon such mu­ta­tion is F508del. The com­pa­ny's Orkam­bi and Symke­vi fo­cus on the more com­mon F508del mu­ta­tion. Ver­tex's first-ever ap­proved CF drug is Ka­ly­de­co. Its triplet reg­i­men, Trikaf­ta, which is de­signed to treat 90% of all CF pa­tients, was ap­proved by the FDA a spec­tac­u­lar five months ahead of its ex­pect­ed de­ci­sion date in Oc­to­ber.
"When a man­u­fac­tur­er has a mo­nop­oly on treat­ments and is aware that in­sur­ers will be un­able to refuse cov­er­age, the lack of usu­al coun­ter­bal­anc­ing forces can lead to ex­ces­sive prices. Pa­tients who re­ceive the treat­ments will ben­e­fit, but un­aligned prices will cause sig­nif­i­cant neg­a­tive health con­se­quences for many un­seen in­di­vid­u­als – those through­out so­ci­ety who will ex­pe­ri­ence fi­nan­cial tox­i­c­i­ty and may have to de­lay care, forego care, or even aban­don in­sur­ance as their out of pock­et costs and pre­mi­ums are dri­ven up­ward," said Rind.
There was no doubt that all three drugs, most no­tably Trikaf­ta, of­fer a clin­i­cal ben­e­fit over stan­dard sup­port­ive CF care — ICER's analy­sis sug­gest­ed that dis­counts of up to 77% would be im­per­a­tive to align prices with the drugs' clin­i­cal val­ue.
The in­sti­tute worked up a health ben­e­fit price bench­mark (HBPB) — a price range in­di­cat­ing the high­est price a man­u­fac­tur­er should charge for a treat­ment, based on the amount of im­prove­ment in over­all health pa­tients achieve on that ther­a­py. Each of the four ther­a­pies, ac­cord­ing to this analy­sis, re­quires a sub­stan­tial dis­count, with­out which Ver­tex risks caus­ing "dis­pro­por­tion­ate­ly greater loss­es in health among oth­er pa­tients in the health sys­tem due to ris­ing over­all costs of health care and health in­sur­ance."
Al­though these drugs were de­vel­oped with sig­nif­i­cant fi­nan­cial and sci­en­tif­ic sup­port from the Cys­tic Fi­bro­sis Foun­da­tion, a rep­re­sen­ta­tive from the group sug­gest­ed that it was not in­clud­ed in Ver­tex's dis­cus­sions around how the prod­ucts would be priced, ICER said.
Akin to NICE in the UK, ICER is an in­de­pen­dent body that an­a­lyzes the cost-ef­fec­tive­ness of drugs and oth­er med­ical ser­vices in the Unit­ed States. Un­like NICE, though, ICER is not gov­ern­ment-af­fil­i­at­ed, but its de­ter­mi­na­tions are in­creas­ing­ly gain­ing trac­tion with pay­ers and pol­i­cy­mak­ers. Man­u­fac­tur­ers fre­quent­ly at­tack the method­olo­gies the in­sti­tute em­ploys in its analy­ses.
So­cial im­age: Resh­ma Ke­wal­ra­mani, Ver­tex CEO via YouTube