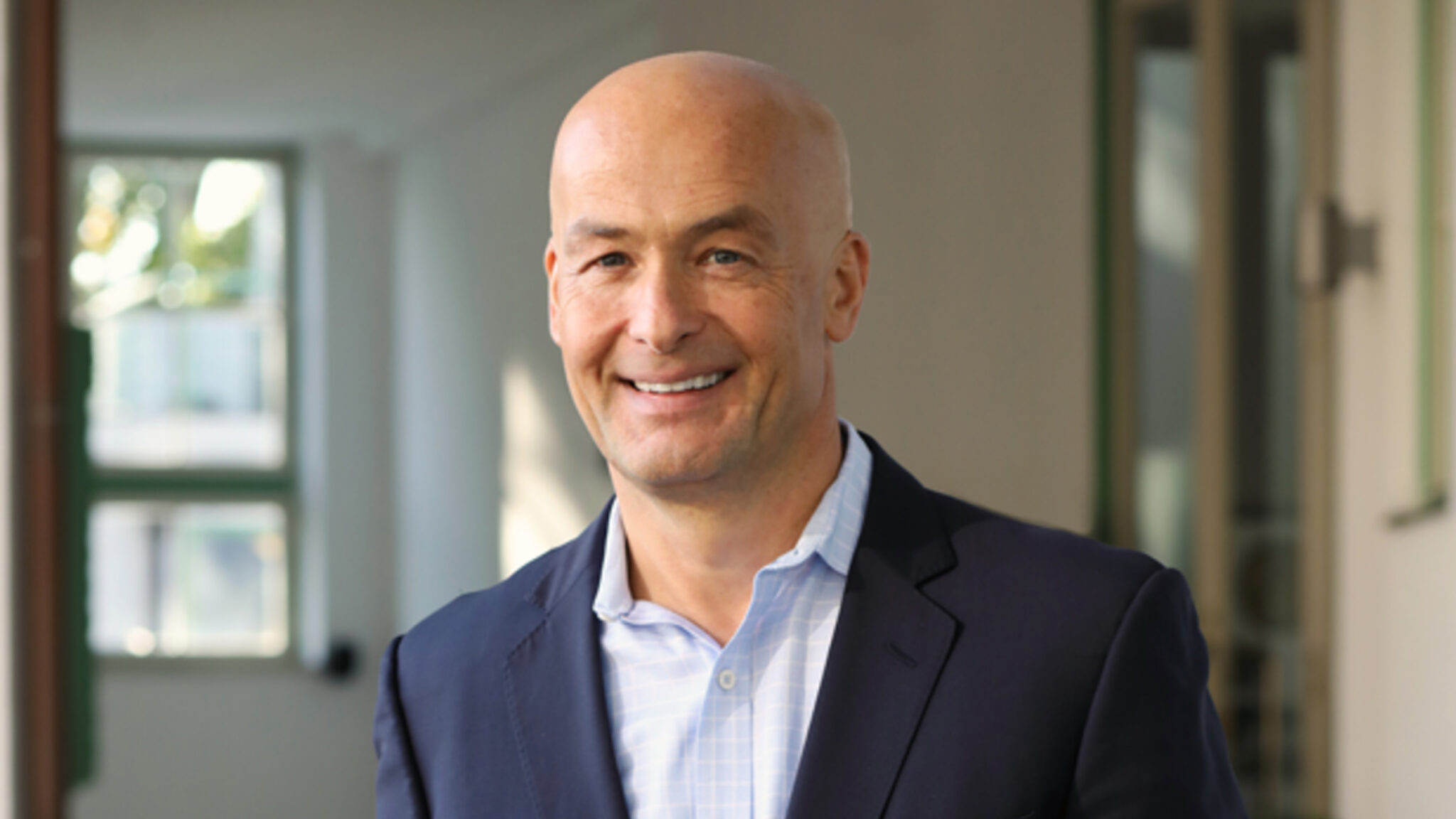 Martin Tolar, Alzheon CEO
'Very over sol­d': Biotech brags about PhII Alzheimer's da­ta, but ex­perts are un­der­whelmed
In a field now de­fined by Bio­gen's Aduhelm — and the storm of con­tro­ver­sy around it — what con­sti­tutes "in­dus­try-lead­ing" da­ta for an Alzheimer's drug?
Alzheon, a lit­tle biotech de­vel­op­ing an oral amy­loid-clear­ing tablet, is tak­ing a stab at it.
Re­port­ing six-month da­ta from a Phase II bio­mark­er tri­al in­volv­ing 84 pa­tients, Alzheon an­nounced that ALZ-801, or valil­tramiprosate, spurred a 29% re­duc­tion in a bio­mark­er called plas­ma p-tau181 — which it said is sev­en-fold greater than that trig­gered by oth­er an­ti-amy­loid an­ti­bod­ies. Paired with "sig­nif­i­cant im­prove­ment" in a mem­o­ry test while not spec­i­fy­ing how much, the num­bers val­i­date its ap­proach and of­fer "a clear path for­ward with our mol­e­cules," ac­cord­ing to CEO Mar­tin To­lar.
But a few ex­perts who re­viewed the press re­lease at End­points News' re­quest dis­miss the re­sults as un­der­whelm­ing and weak.
"Very over sold," George Per­ry, the neu­ro­bi­ol­o­gy chair at the Uni­ver­si­ty of Texas at San An­to­nio, wrote in an email.
The pri­ma­ry is­sue, he not­ed, is the lack of place­bo con­trols in the study. Fur­ther­more, Per­ry, a long­time skep­tic of the amy­loid hy­poth­e­sis in Alzheimer's, ob­served that Alzheon has con­struct­ed its ar­gu­ment us­ing cor­re­la­tions that sim­ply haven't been proven.
Al­though com­pa­nies have long tried to treat Alzheimer's by get­ting rid of the amy­loid plaques and tau pro­tein tan­gles that build up in pa­tients' brains, most of those ef­forts have un­suc­cess­ful. In no­table ex­am­ples — such as Bio­gen's con­tro­ver­sial drug Aduhelm — com­pa­nies have dra­mat­i­cal­ly re­duced pa­tients' amy­loid lev­els, while show­ing in­con­sis­tent or neg­li­gi­ble ef­fects on cog­ni­tion.
"There are NO stud­ies that show re­duc­tion of any form of amy­loid has cog­ni­tive ben­e­fit," Per­ry said.
To­lar's case is based on the premise that phos­pho­ry­lat­ed tau is pro­duced in re­ac­tion to sol­u­ble amy­loid oligomers, which are dis­tinct from in­sol­u­ble amy­loid plaques. Thus, "the amount of dam­age of the brain that trans­lates in­to clin­i­cal per­for­mance is ac­tu­al­ly linked to the lev­els of the p-tau. And al­so it dy­nam­i­cal­ly cor­re­lates with the ef­fec­tive treat­ment."
As a sec­ondary out­come, Alzheon al­so mea­sured pa­tients' per­for­mance on a learn­ing and mem­o­ry test called the Au­di­to­ry Ver­bal Learn­ing Test (RAVLT). With­out dis­clos­ing the nu­mer­i­cal im­prove­ment, the com­pa­ny said there is an im­prove­ment from base­line at week 26, with a p-val­ue of 0.002.
When pressed, he de­clined to elab­o­rate on the mag­ni­tude of ben­e­fit, choos­ing in­stead to talk about the bur­den Alzheimer's pa­tients face and the mean­ing of im­prove­ment.
"ADL is still the coin of the realm," wrote Sam Gandy, the Mount Sinai pro­fes­sor of Alzheimer's Dis­ease Re­search, re­fer­ring to a stan­dard met­ric for ac­tiv­i­ties of dai­ly liv­ing. "If there is no mean­ing­ful func­tion­al ben­e­fit, I would be un­der­whelmed."
Still, Alzheon does have its sup­port­ers. Howard Fil­lit, co-founder and chief sci­ence of­fi­cer at the Alzheimer's Drug Dis­cov­ery Foun­da­tion, called the re­sults "im­pres­sive" and the tri­al "well de­signed, with a fo­cus on pa­tients with APOE4 — i.e., those at the high­est risk."
"I al­so want to note the mech­a­nism of ac­tion is plau­si­ble and based on ex­ten­sive sci­ence," Fil­lit wrote in an email. "This ap­proach has been in de­vel­op­ment for over 30 years, and was first test­ed by a biotech com­pa­ny based in Cana­da named Neu­rochem, which con­duct­ed a large Phase III tri­al of a re­lat­ed drug pri­or to the era of 'mod­ern' bio­mark­ers and clin­i­cal tri­al de­sign."
The NIH gave Alzheon a $47 mil­lion grant to run a Phase III tri­al, for which it's en­rolling pa­tients. To­lar hopes the study, which will re­cruit around 1,000 pa­tients and em­ploy the gold-stan­dard pri­ma­ry end­point of ADAS-Cog 13, could serve as the ba­sis for ap­proval.
Re­flect­ing on the con­tro­ver­sy around Bio­gen's Aduhelm, To­lar ac­knowl­edged the de­bate around the drug's ef­fec­tive­ness and ques­tioned the use of amy­loid plaque re­moval as a sur­ro­gate end­point.
"Yes, it's been chal­leng­ing, you know, be­cause it's been on the front page, and all over the me­dia, these is­sues around Bio­gen and Aduhelm," he said. "But, you know, again, I mean, I think we need to go and treat pa­tients, you know, and have a very com­pelling ev­i­dence for ef­fi­ca­cy."