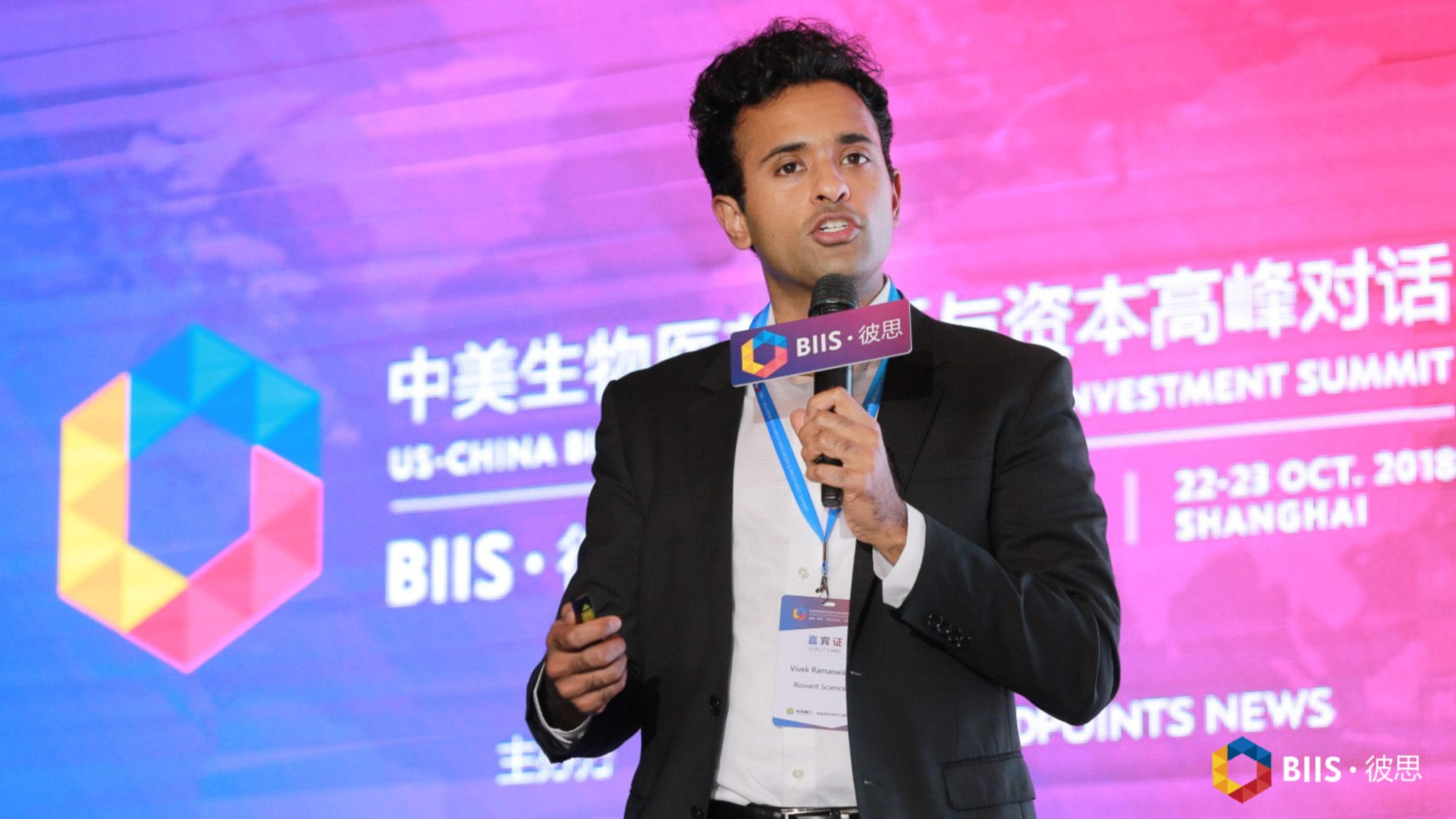 Vivek Ra­maswamy ramps up biotech start­up #14 — this time work­ing on a gene ther­a­py for sick­le cell dis­ease and β-tha­lassemia
Vivek Ra­maswamy's Roivant Sci­ences has nabbed its lat­est clin­i­cal-stage pro­gram for biotech start­up #14 — Aru­vant — and this time they're go­ing up against a cou­ple of the lead­ers in the gene ther­a­py world.
Their new drug is now dubbed RVT-1801, and it has a fa­mil­iar pro­file, in­sert­ing a mod­i­fied fe­tal he­mo­glo­bin gene in­to au­tol­o­gous stem cells through a lentivi­ral ve­hi­cle in or­der to treat sick­le cell dis­ease and β-tha­lassemia.
Ac­cord­ing to the wheel­ing and deal­ing ex­ecs at Roivant, their pro­gram is "the on­ly known clin­i­cal-stage gene ther­a­py to de­liv­er the gene en­cod­ing fe­tal he­mo­glo­bin, which has been mod­i­fied to op­ti­mize oxy­gen car­ry­ing ca­pac­i­ty and an­ti-sick­ling prop­er­ties."
The drug is com­ing from the lab of Punam Ma­lik, di­rec­tor of the Cincin­nati Com­pre­hen­sive Sick­le Cell Cen­ter at Cincin­nati Chil­dren's, which re­ceived an undis­closed up­front pay­ment and a mile­stone sched­ule. Ma­lik is sched­uled to re­veal more about their work at the up­com­ing ASH con­fer­ence next Mon­day.
And Ma­lik, who trained as a physi­cian in In­dia, was sold on Roivant's strat­e­gy for de­vel­op­ing new treat­ments for pa­tients around the world.
Roivant is al­so es­tab­lish­ing a non-prof­it group to im­prove ac­cess to drugs for pa­tients in the de­vel­op­ing world.
"A crit­i­cal rea­son why we chose to work with Roivant on this pro­gram was their au­then­tic com­mit­ment to pa­tients glob­al­ly," said the sci­en­tist.
But they won't be op­er­at­ing alone. At least 3 oth­er biotechs are al­so spear­head­ing gene ther­a­pies for these two ail­ments.
Just weeks ago CRISPR Ther­a­peu­tics $CR­SP and its part­ners at Ver­tex got a green light to start Phase I/II clin­i­cal work on CTX001, al­so de­signed to spur the pro­duc­tion of fe­tal he­mo­glo­bin in pa­tients' stem cells. Blue­bird bio $BLUE has al­so been work­ing on a gene ther­a­py for these con­di­tions, while Sanofi's Biover­a­tiv $BI­IV and Sang­amo $SG­MO had their IND ap­proved for a ri­val gene ther­a­py a few months ago. Glob­al Blood Ther­a­peu­tics, mean­while, is look­ing for an OK on their new sick­le cell dis­ease drug vox­elo­tor while No­var­tis and oth­ers have their own new meds in the pipeline.
Ra­maswamy has raised more than $3 bil­lion to back his grow­ing sta­ble of com­pa­nies, which now em­ploy more than 750 sci­en­tists and ex­ecs and sup­port staff around the world.
Im­age: Vivek Ra­maswamy at BI­IS18 in Shang­hai End­points News