Vivek Ra­maswamy's My­ovant out­lines the PhII case for its lead drug, now in a late-stage test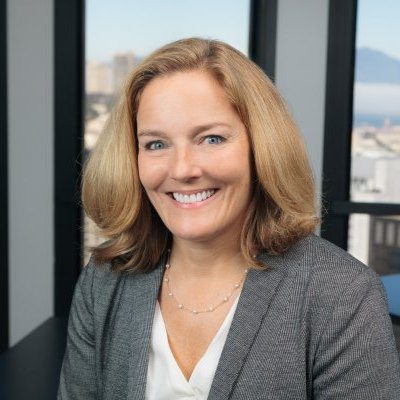 Lynn Seely, My­ovant CEO
When Vivek Ra­maswamy whipped up the biotech com­pa­ny My­ovant last year, he grabbed a late-stage drug called re­l­u­golix from Take­da as their lead ther­a­py. That drug helped win in­vestors over to a $218 mil­lion IPO — a record for 2016. And now My­ovant $MY­OV is lay­ing out some of Take­da's mid-stage da­ta to demon­strate what the com­pa­ny hopes to see in the late-stage pro­gram.
The goal of re­l­u­golix is to re­duce heavy men­stru­al bleed­ing in women with uter­ine fi­broids. And that's just what the high dose in the tri­al — the 40 mg dose be­ing stud­ied in Phase III — ac­com­plished. Look­ing to re­duce a score of at least 120 re­quired at study en­try to less than 10 from Week 6 through Week 12 on the Pic­to­r­i­al Blood Loss As­sess­ment Chart, or PBAC, 73% of the women on the 40 mg dose achieved a score of 0.
None of the women in the place­bo group hit 0 and My­ovant says the drug clear­ly hit the pri­ma­ry end­point in the study.
At Week 12, re­searchers said that the 40-mg group "demon­strat­ed an ab­solute re­duc­tion in my­oma and uter­ine vol­umes of ap­prox­i­mate­ly 50% from base­line com­pared to place­bo."
In­ves­ti­ga­tors test­ed a 10 mg, 20 mg and 40 mg dose in the mid-stage tri­al. The com­pa­ny didn't break down the re­sults by dose in its re­lease but said the re­sults were all dose de­pen­dent.
Take­da, which has been re­struc­tur­ing its pipeline, has an eq­ui­ty stake in My­ovant.
Ra­maswamy has raised a con­sid­er­able sum of cash from in­vestors con­vinced that he can turn some of Big Phar­ma's sec­ond-tier drugs or castoffs in­to a Phase III hit with a near-term shot at the mar­ket. His first big test will be for Ax­o­vant $AX­ON lat­er this year, which is due to de­liv­er Phase III da­ta on an ex­per­i­men­tal Alzheimer's 5HT6 drug ob­tained from GSK.
"These da­ta pro­vide a strong ba­sis for our on­go­ing phase 3 stud­ies, LIB­ER­TY 1 & 2, which are eval­u­at­ing re­l­u­golix co-ad­min­is­tered with low-dose hor­mon­al add-back ther­a­py in women with uter­ine fi­broids and heavy men­stru­al bleed­ing," said Lynn Seely, the CEO of My­ovant Sci­ences. "My­ovant hopes to pro­vide women with a well-tol­er­at­ed med­ical ther­a­py to treat symp­toms of uter­ine fi­broids as an al­ter­na­tive to hys­terec­to­my and oth­er in­va­sive pro­ce­dures com­mon­ly per­formed to treat this con­di­tion."