Voy­ager shares spike on an ear­ly glimpse of promise for Parkin­son's gene ther­a­py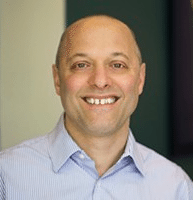 Bernard Rav­ina, VP of Clin­i­cal De­vel­op­ment, Voy­ager Ther­a­peu­tics
Shares of Voy­ager Ther­a­peu­tics $VY­GR took off in af­ter-mar­ket trad­ing on Wednes­day af­ter the biotech spot­light­ed signs of suc­cess from a small num­ber of pa­tients treat­ed with their gene ther­a­py for Parkin­son's.
This once-off gene treat­ment is de­signed to amp up the ef­fec­tive­ness of lev­odopa, giv­ing pa­tients back bet­ter mo­tor con­trol that is lost as the dis­ease pro­gress­es, while cut­ting back on the dosage they have to take to man­age the dis­ease.
Voy­ager's stock shot up 35% on the en­thu­si­asm for these da­ta.
The key here is that in two dos­es test­ed in a sin­gle arm study among on­ly 10 pa­tients, the high­er dose in par­tic­u­lar ap­peared to have the great­est pos­i­tive im­pact.
"At 12 months in Co­hort 2, treat­ment with VY-AADC01 re­sult­ed in a 14-point, or 44%, im­prove­ment in UP­DRS-III off med­ica­tion, a 9-point, or 55% im­prove­ment in UP­DRS-III on med­ica­tion, and a 2.2 hour, or 48%, de­crease in di­ary off-time from base­line," said Bernard Rav­ina, vice pres­i­dent of clin­i­cal de­vel­op­ment at Voy­ager Ther­a­peu­tics. "Very im­por­tant­ly, these im­prove­ments in mo­tor func­tion oc­curred with a sub­stan­tial 34% re­duc­tion in dai­ly dos­es of oral lev­odopa and re­lat­ed med­ica­tions at six months in Co­hort 2 that was main­tained at 12 months, a mag­ni­tude that we find com­pelling and con­sis­tent with the mech­a­nism of ac­tion of VY-AADC01. The dose-es­ca­lat­ing por­tion of this tri­al con­tin­ues and we plan to com­plete Co­hort 3 en­roll­ment in ear­ly 2017, re­port 6-month da­ta from this Co­hort as well as longer-term da­ta from Co­horts 1 and 2 in mid-2017, and present re­sults from this tri­al at a med­ical con­fer­ence in the first half of next year."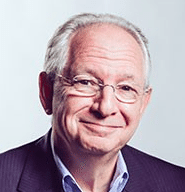 Voy­ager CEO Steven Paul
All 10 pa­tients had passed the 6-month mark af­ter ther­a­py and 5 of the low-dose group and 3 of the high-dose arm hit a full 12 months.
This is a long way from piv­otal da­ta, which will re­quire a larg­er group of pa­tients cov­er­ing a longer pe­ri­od of time to test dura­bil­i­ty. But it does give Voy­ager CEO Steven Paul the kind of proof-of-con­cept da­ta need­ed to demon­strate that the biotech is on the right track, with a bet­ter idea of the dose need­ed to make a pos­i­tive dif­fer­ence for these pa­tients as he and his team pon­der mount­ing a late-stage study in 2017.
So far, so good.