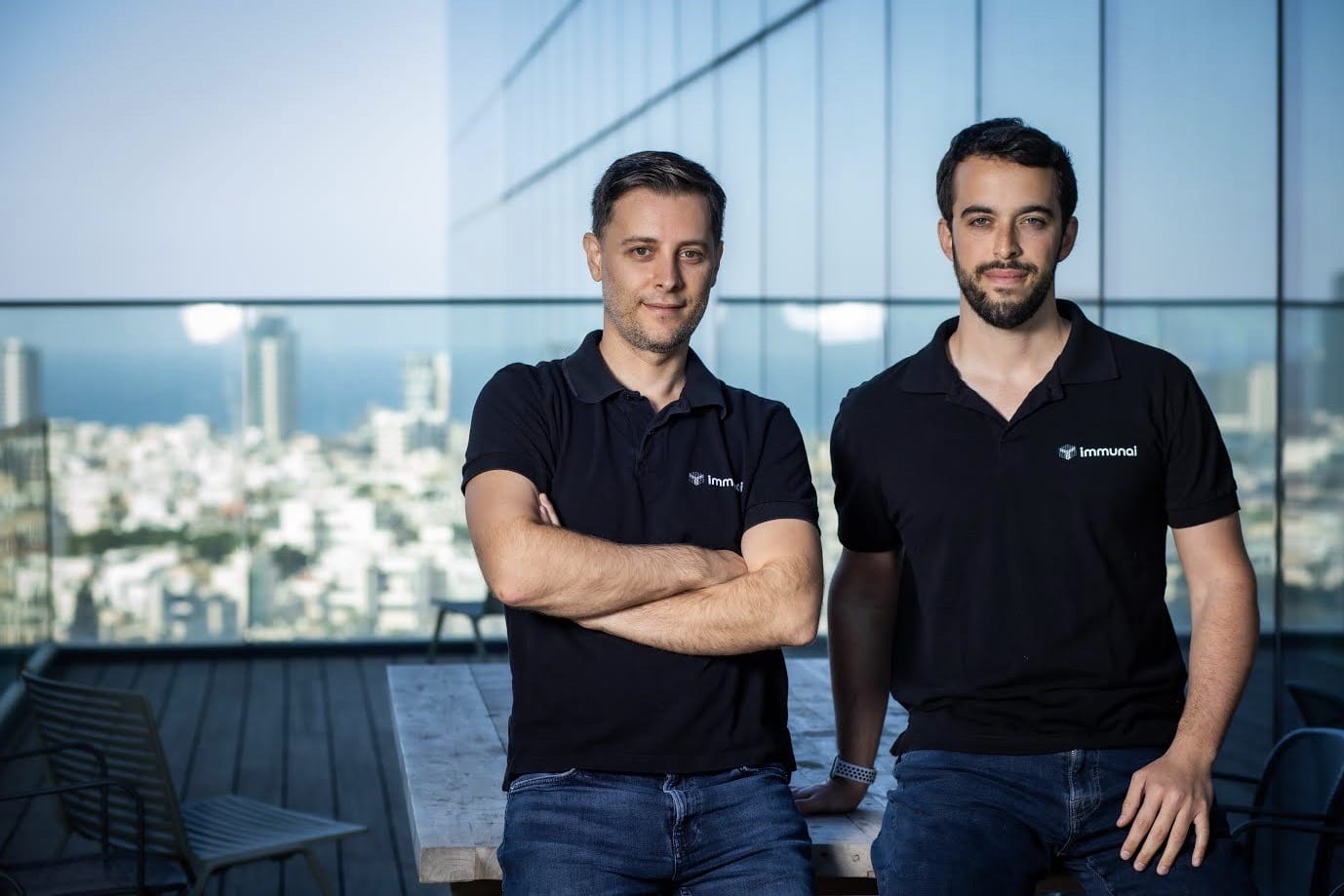 Noam Solomon and Luis Voloch (Immunai)
Wad­ing deep­er in­to tar­get dis­cov­ery and val­i­da­tion, Im­mu­nai bags $60M to beef up both AI al­go­rithms and lab bench­es
Noam Solomon and Luis Voloch set out, when they launched Im­mu­nai in 2018, to map out the im­mune sys­tem cell by cell.
The two en­gi­neers — who had met at MIT and like to il­lus­trate their com­pa­ny's stature by point­ing out the num­ber of em­ploy­ees who had been trained at Palan­tir, Google or Face­book — saw the po­ten­tial in col­lat­ing all the in­for­ma­tion churned out by a sin­gle cell-se­quenc­ing mul­ti-omics plat­form. You can tell drug­mak­ers what ex­act­ly is in their cell ther­a­py prod­ucts, pro­file for aca­d­e­mics the im­mune re­sponse to their ex­per­i­men­tal treat­ments, or even sug­gest new bio­mark­ers that seem to be rel­e­vant in a dis­ease.
"Every sam­ple that we se­quence is more than a ter­abyte of in­for­ma­tion," Solomon, the CEO, told End­points News. "So if we are talk­ing about the data­base on the or­der of thou­sands and even tens of thou­sands of sam­ples, we're talk­ing about mas­sive data­bas­es, and run­ning com­pu­ta­tions on such a large data­base re­quires dif­fer­en­ti­at­ed ca­pa­bil­i­ties."
But as Im­mu­nai signed more deals, they re­al­ized that some­thing else was miss­ing. Part­ners of­ten didn't have a "da­ta-dri­ven" way to val­i­date the tar­gets, Solomon said, and they be­lieve they could help by of­fer­ing one more step be­yond min­ing in­sights from their big data­base.
So hav­ing raised $20 mil­lion in seed fund­ing last May, the duo have bagged a $60 mil­lion Se­ries A to move in­to what they call func­tion­al ge­nomics.
"It moves us from the cor­rel­a­tive analy­sis — which can still be very pow­er­ful — in­to things that are like causal val­i­da­tion," CTO Voloch said. "We're build­ing our whole in­fra­struc­ture to be able to do this at a scale and so­phis­ti­ca­tion that no one has right now."
The set­up will be com­plete with a wet lab equipped to con­duct both in vi­vo and in vit­ro test­ing. Af­ter its al­go­rithms iden­ti­fy a ge­net­ic sig­na­ture po­ten­tial­ly tied to tu­mor re­sponse, for ex­am­ple, sci­en­tists at the com­pa­ny could then de­sign ex­per­i­ments to tease out the tar­get's val­ue.
That's the promise, at least, for the col­lab­o­ra­tors at Bay­lor Col­lege of Med­i­cine and the phar­ma cus­tomers who gained ac­cess to the AI plat­form through a deal with 10x Ge­nomics.
Im­mu­nai has so far ac­crued sam­ples "in the thou­sands" with a 70-strong team spread across 15 coun­tries, and there are plans to dou­ble or even triple the group as they push to se­quence more.
But Voloch em­pha­sized that it's the abil­i­ty to look at in­di­vid­ual cells — some­times lon­gi­tu­di­nal­ly, track­ing T cell clon­al ex­pan­sion over the course of treat­ment — that mat­ters most.
"We have a data­base of cells so peo­ple can query for cells of spe­cif­ic fea­tures," he said. "And that's how we've been think­ing about it and so all of our ma­chine learn­ing and AI is large­ly at that cell unit."
Schus­ter­man Fam­i­ly In­vest­ments, Duquesne Fam­i­ly Of­fice, Catalio Cap­i­tal Man­age­ment and Dex­cel Phar­ma led the round, while ex­ist­ing in­vestors Vi­o­la Ven­tures and TLV Part­ners par­tic­i­pat­ed.