War­ring with ex-CEO, op­tions shrink­ing, Aeter­na Zen­taris turns to a strate­gic re­view
Af­ter jet­ti­son­ing its failed lead ther­a­py and con­fronting its ex-CEO and gen­er­al coun­sel with al­le­ga­tions that they were try­ing to slip them­selves the old, lead failed ther­a­py, Aeter­na Zen­taris $AEZS says it's time to en­gage in a strate­gic re­view.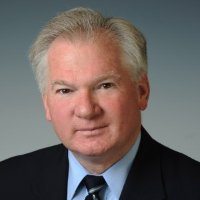 David Dodd
Among the op­tions on the ta­ble are re­view­ing the biotech's busi­ness strat­e­gy as well as man­age­ment and the board.
Per­haps dis­heart­en­ing to in­vestors who have stuck with the Charleston, SC –based com­pa­ny through thick and thin, the re­lease out Tues­day af­ter­noon mis­spelled Macrilen, their on­ly as­set of any val­ue.
Events turned to melo­dra­ma late last week, when the board claimed that in or be­fore June then CEO David Dodd plot­ted to trans­fer con­trol of Macrilen to Ri­versEdge BioVen­tures, LLC, or an­oth­er en­ti­ty he owned, af­ter the Zop­trex fail­ure had evis­cer­at­ed the com­pa­ny's stock. Lat­er Dodd and coun­sel Philip Theodore al­leged­ly went to an ac­tivist in­vestor Graeme Rous­tan in pur­suit of a plan to take con­trol of the board.
Macrilen had been re­ject­ed by the FDA three years ago, but was re­filed with the FDA af­ter some pro­longed dis­cus­sions. New CEO Michael Ward has al­so been pur­su­ing a re­or­ga­ni­za­tion with an eye to re­duc­ing costs.