Was PTC Ther­a­peu­tics play­ing games when it tried to defuse the de­flaza­cort con­tro­ver­sy with a $35,000 an­nu­al price?

PTC Ther­a­peu­tics CEO Stu­art Peltz
When PTC Ther­a­peu­tics $PTCT CEO Stu­art Peltz rolled out the biotech's Q1 re­port this morn­ing, he not­ed that com­pa­ny ex­ecs came up with what they be­lieve is a "sus­tain­able" price for the cheap, old steroid ac­quired from the con­tro­ver­sial crew at Marathon Phar­ma­ceu­ti­cals for $140 mil­lion up front and tar­get­ed at the Duchenne com­mu­ni­ty in the US.
The net price, he said, would av­er­age $35,000 a year for a pa­tient that weighed 25 kilo­grams, or 55 pounds.
"We be­lieve this rep­re­sents sus­tain­able pric­ing which bal­ances pro­vid­ing ac­cess to all el­i­gi­ble pa­tients in the US in an ul­tra or­phan pop­u­la­tion while main­tain­ing suf­fi­cient in­fra­struc­ture and pro­grams, in­clud­ing con­tin­ued in­vest­ment in Duchenne," Peltz said.
That $35,000 net — the price pay­ers could ex­pect af­ter dis­counts — sound­ed like quite a drop from the $89,000 an­nu­al price point that trig­gered a storm of protest for Marathon, un­til you start to do the math on what these pa­tients ac­tu­al­ly weigh.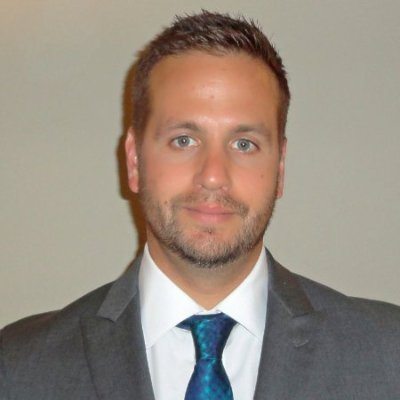 Matthew Eck­ler, RBC
RBC's Matthew Eck­ler did the math, and came up with a much high­er num­ber. If you con­sid­er that most of the boys are in the 35- to 40-ki­lo range, he says, you're re­al­ly talk­ing about an av­er­age range more like $45,000 to $50,000 a year.
That's 45 to 50 times more than the $1,000 av­er­age price Duchenne par­ents have been pay­ing to bring in de­flaza­cort, a gener­ic out­side the US which has been avail­able for decades at a low price. But now that it's ap­proved and avail­able in the US, those for­eign sup­pli­ers are be­ing closed to Amer­i­can fam­i­lies. And PTC's "net" price may ac­tu­al­ly wind up high­er than the $54,000 price Marathon field­ed, but failed to sell.
Ac­cord­ing to com­mu­ni­ty ac­tivist Chris­tine Mc­Sh­er­ry of the non­prof­it Jett Foun­da­tion, many of the old­er pa­tients like her son now weigh 60 to 100 ki­los, and at that range the price — pro­vid­ed PTC sticks to the weight/cost ra­tio — par­ents would ac­tu­al­ly be forced to buy the steroid with a net price high­er than Marathon's $89,000 tag.
So, I asked Eck­ler, for boys weigh­ing 75 ki­los this would mean a price of $105,000?
Eck­ler replied:
Based on what they have told us yes, but that as­sumes the cost per mg is the same for all size boys.

It's pos­si­ble that they could work out agree­ments with pay­ors where the cost per mg is not sta­t­ic based on the weight of boys. At this point (we) will have to wait and see. Re­gard­less, there will be boys who are much heav­ier than the 25mg guide­line and thus (their) cost is go­ing to be more.
PTC did not ex­plain what it's whole­sale ac­qui­si­tion cost, or WAC, was or how the weight/price for­mu­la would work. It's ex­treme­ly un­usu­al for com­pa­nies to avoid the high WAC price tag en­tire­ly. Most be­gin with that and then ne­go­ti­ate pri­vate­ly with pay­ers.
Even at $35,000, an­a­lysts like Eck­ler ex­pect the head­lines to con­tin­ue to run against PTC, now that the com­pa­ny has picked up the price goug­ing ti­tle that Marathon has been try­ing so hard to shed. And that could play hav­oc with PTC's plans to start work­ing with the US Duchenne com­mu­ni­ty as it tries to force the FDA to re­verse its po­si­tion on ataluren — a drug that failed its last three stud­ies in a row — and ap­prove it for US mar­ket­ing. The drug is avail­able in Eu­rope.
Notes Eck­ler:
Drug pric­ing has re­mained in the head­lines as a non-par­ti­san po­lit­i­cal ral­ly­ing cry, and we don't an­tic­i­pate this will change in the near term. Ul­ti­mate­ly, we see this as­set as neg­a­tive on an NPV ba­sis giv­en: 1) the sig­nif­i­cant up­front in­vest­ment ($140M vs. 2017 sales guid­ance of $5-$10M) for a drug which we view as hav­ing ~120M in peak sales po­ten­tial; 2) the avail­abil­i­ty of oth­er cor­ti­cos­teroids for DMD pa­tients; and 3) the like­li­hood of con­tin­ued pric­ing con­tro­ver­sy and pay­or push­back re­sult­ing in a tem­pered com­mer­cial launch.
I asked an­oth­er an­gry Duchenne par­ent what she planned to do now that PTC has post­ed a price.
"Still go­ing to Mex­i­co," she replied, re­fer­ring to the low-cost phar­ma­cies that sell drugs cheap along the bor­der.
One big stum­bling block that PTC faces is gener­ic pred­nisone, which is shap­ing up as the pre­ferred steroid among pay­ers — for some ob­vi­ous rea­sons. I asked Ex­press Scripts about their ap­proach to de­flaza­cort (brand name Em­flaza), and they replied:
We are re­quir­ing a pri­or au­tho­riza­tion for this med­ica­tion. For the man­age­ment of DMD, our cri­te­ria re­quires pa­tients to try the low­er cost, equal­ly ef­fec­tive pred­nisone be­fore Em­flaza. Ex­cept for rare cas­es, the low­er cost pred­nisone should work for pa­tients. The price of pred­nisone is any­where from $0.08 per tablet to $1.50 per tablet.
The neg­a­tive sen­ti­ment isn't sit­ting too well with the in­vest­ment com­mu­ni­ty, which has dri­ven PTC's shares down by 10% so far to­day.