Watch out Al­ler­gan: Re­vance's wrin­kle-re­duc­er beats Botox in PhI­II tri­als
Re­vance Ther­a­peu­tics has re­leased late-stage da­ta for a wrin­kle-re­duc­ing drug that ri­vals Botox. If it reach­es the mar­ket, the Bay Area biotech plans to go head-to-head with the gi­ant in this field: Al­ler­gan.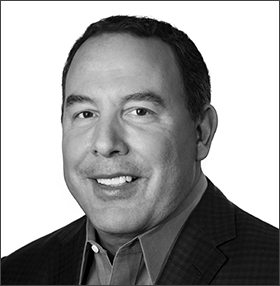 Dan Browne
Re­vance $RVNC re­port­ed on two Phase III clin­i­cal tri­als of its drug, an in­jectable bot­u­linum tox­in coined RT002. The drug was test­ed against frown lines — those wrin­kles that show up be­tween your eye­brows. RT002 last­ed for six months, while Botox gen­er­al­ly on­ly lasts for three to four months. The study met its pri­ma­ry and sec­ondary end­points in the two Phase III tri­als.
RT002 could threat­en Al­ler­gan's $AGN top-sell­ing drug, which is like­ly why the gi­ant's stock has slipped 2 per­cent on the news this morn­ing. Botox has brought in $2.3 bil­lion in glob­al sales for the drug­mak­er dur­ing the first nine months of this year.
But crit­ics say RT002 may not be as much of a threat to Botox as Re­vance hopes. Al­ler­gan fol­lowed up the news with a state­ment kick­ing back at the small­er com­pa­ny's da­ta.
"We do not be­lieve this da­ta will sup­port a longer du­ra­tion claim as the on­ly com­pos­ite da­ta (2-point im­prove­ment, none or mild, and both in­ves­ti­ga­tor and pa­tient) is at 30 days not at 6 months," an Al­ler­gan spokesper­son wrote in an email.
Biotech an­a­lyst Umer Raf­fat at Ever­core ex­pressed sim­i­lar reser­va­tions in a re­search note he sent out af­ter the Re­vance news.
"It's al­so clear that Re­vance prod­uct tracks bet­ter than Botox on du­ra­tion… by at least a month-plus," Raf­fat wrote. "With that said, is Re­vance go­ing to get an every 6 month claim on la­bel? I think there's a case to be made for that, but that's not a layup."
Re­vance's stock is up 36 per­cent in pre-mar­ket trad­ing Tues­day.
"These re­sults demon­strate it is sci­en­tif­i­cal­ly and clin­i­cal­ly pos­si­ble to cre­ate a sig­nif­i­cant­ly longer-act­ing neu­ro­mod­u­la­tor," said Dan Browne, co-founder, pres­i­dent and CEO of Re­vance, in a state­ment. "We look for­ward to pro­vid­ing pa­tients and health­care pro­fes­sion­als with what we be­lieve is a new, next-gen­er­a­tion, long-act­ing neu­ro­mod­u­la­tor for the treat­ment of glabel­lar lines."
Re­vance plans to sub­mit a Bi­o­log­ics Li­cense Ap­pli­ca­tion in the first half of 2019 and, if ap­proved, launch RT002 in the US in 2020.